Fisherman Catches the Dead Body of a 21-Year-Old Woman
A fisherman who thought he had snagged his hook on a log was shocked to discover he had caught the body of a young woman's body in northern Thailand's Phitsanulok province on Tuesday.
Mr. Naret Saenhansirikul, 58, said he was fishing in the Nan River near the Naresuan bridge in Phitsanulok.
He was reeling in his hook around 10.30 a.m. when it seemed to catch on a log under the water. He persisted, pulling the line tightly, and was surprised to discover he had hooked a young woman's body by her clothing.
According to police, the body was dressed in a black T-shirt and jeans and was identified as a 21-year-old Phichit province native who attended a university in Phitsanulok. It was initially estimated that she had been dead for approximately eight hours earlier.
The relatives of the deceased student were summoned to the scene. Her friends said the she went with them to a pub in Phitsanulok on Monday night and they left together when it closed.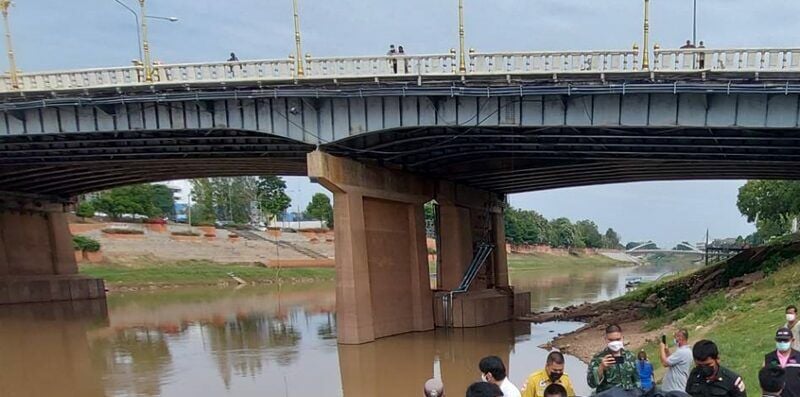 They were driving back to their dormitory when the woman asked them to pull over on the bridge so she could get out and wait for her boyfriend.
After exiting the vehicle, she said goodbye and dove into the river in front of her stunned friends. They tried to find her under the bridge and called rescue workers for assistance, but they were unsuccessful.
They had found no trace of their missing friend until a fisherman discovered her body on Tuesday morning.
Her family told police she had depression and was being treated at a hospital in Phitsanulok.
There were no signs of an assault on her body, according to police, and her family did not suspect any other cause of death. They returned her body to her home for funeral rites. The identity of the young woman has not been revealed.