Chinese Scam Gang Boss Commits Suicide Over Fear of Punishment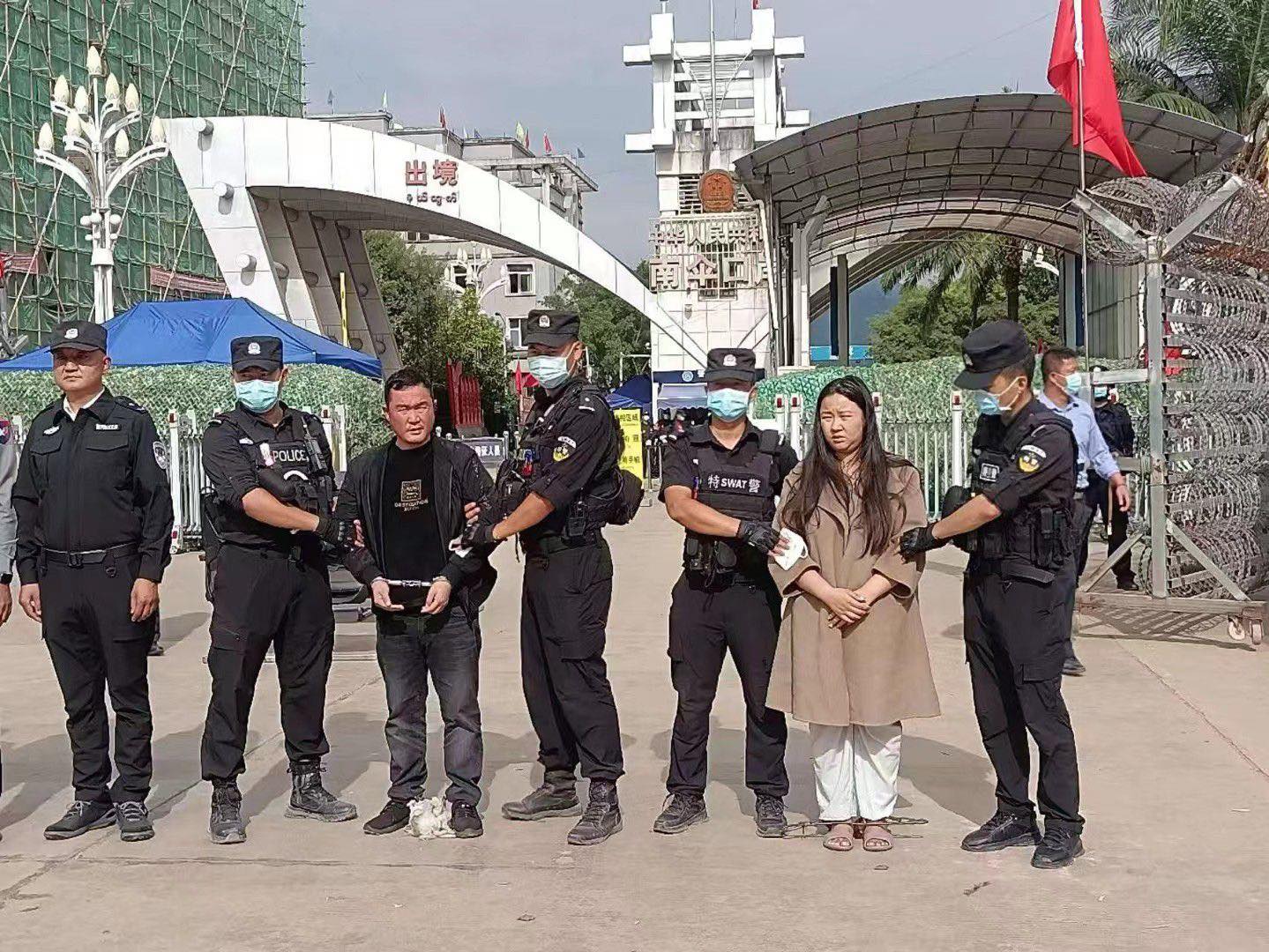 Authorities in China report the leader of a Myanmar-based Chinese scam gang, wanted for wire fraud and human trafficking shot himself to avoid captivity by Chinese authorities. His suicide comes as China steps up its assault on scam gangs targeting citizens in China and abroad.
Mr. Ming Xuechang, 69, committed suicide on Wednesday night "for fear of punishment" while being sought by Myanmar authorities, according to officials at Myanmar's consulate in Kunming, Yunnan province.
According to Myanmar state media, three Chinese nationals accused of operating scams were handed over to China on Friday, while a fourth shot himself after being apprehended. China had already issued a warrant for Ming and three other ringleaders, with a cash reward of up to 500,000 yuan.
Myanmar handed over the other three to Chinese authorities on Thursday, according to China's public security ministry's criminal investigation office. Ming and his syndicate committed "extremely terrible" crimes such as murder, assault, and illegal confinement, Chinese police stated earlier.
As operations targeting its residents increase, China has increased its efforts to combat telecom frauds in Southeast Asia, while Myanmar is also dealing with internal instability.
According to the Chinese Foreign Ministry, the neighbors have achieved "remarkable" results in combating cross-border crimes such as telecom fraud.
Beijing will continue its efforts to combat such criminal activity and maintain order along the border, it added.
China's public security ministry announced in October that it had returned 2,349 suspected fraudsters from northern Myanmar, which shares a border with Yunnan.
According to Chinese state television, over 100,000 people engage in telecom fraud each day in at least 1,000 scam gang centers organized by crime syndicates in northern Myanmar alone.
Chinese officials have asked Myanmar's ruling junta to take firmer action against such fraud centers, where Chinese and other foreign citizens have been known to become victims of human trafficking.
According to the United Nations, hundreds of thousands of individuals have been trafficked to work in such centers in recent years, including at least 120,000 in Myanmar, robbing strangers of their savings online in a fast-growing new type of crime.
The crackdown comes at a time when violence between ethnic minority insurgent groups and Myanmar's military has intensified. According to reports, the latter has lost control of wide swaths of land along the Chinese border in northern Shan state.
Tourist Police Arrest 20 Members of Taiwanese Phone Scam Gang