Magnitude 6.4 Earthquake Damages 13 Hospitals in Northern Thailand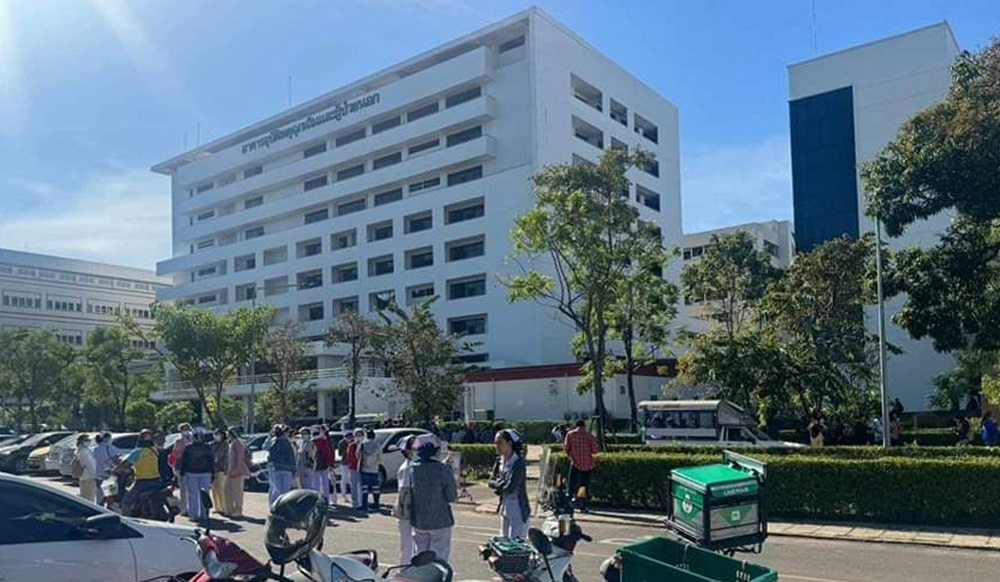 The 6.4 magnitude earthquake that struck neighboring Myanmar on Friday morning damaged 14 Thai hospitals, including 13 in northern thailand and one in the northeast, according to Public Health Minister Cholnan Srikaew.
According to reports provided to the ministry, 11 hospitals in Chiang Rai and two in Chiang Mai in northern Thailand, as well as one in Sakon Nakhon province in the northeast, were affected.
Chiang Rai Prachanukroh Hospital in Muang district, Mae Lao Hospital, Somdej Phra Yayasangwon Hospital in Wiang Chai, Mae Chan Hospital, Phan Hospital, Chiang Khong Crown Prince Hospital, Chiang Saen Hospital, Phaya Mengrai Hospital, Doi Luang Hospital, Mae Fa Luang Hospital, and Mae Sai Hospital were among the hospitals affected.
The earthquake, which was felt in many regions in the North and Northeast of Thailand, caused cracks in hospital buildings but had little effect on their fundamental structures.
Staff and patients at Maharaj Nakorn Chiang Mai Hospital reported experiencing the tremor for roughly five seconds.
Medical services at Chiangrai Prachanukroh Hospital were discontinued, and patients were moved to another facility. A detailed investigation of the hospital for potential damage was underway.
Cracks were discovered on the structures of San Sai Hospital in the San Sai district and Chiang Dao Hospital in the Chiang Dao area in Chiang Mai.
Cracks were discovered on the ninth floor of the emergency ward in the northeastern province of Sakon Nakhon. The entire building was locked off for assessment, and outpatient services were discontinued.
A building at Ban Pa Kang School in tambon San Pa Pao in Chiang Mai's San Sai district that had been temporarily closed following an earlier earthquake on November 9 was discovered to have received more damage.
Magnitude 5.9 Earthquake in Myanmar Shakes Homes in Chiang Rai