World's First: Cancer Treatment Jab Reduces Treatment Time To 'Seven Minutes' For Patients In England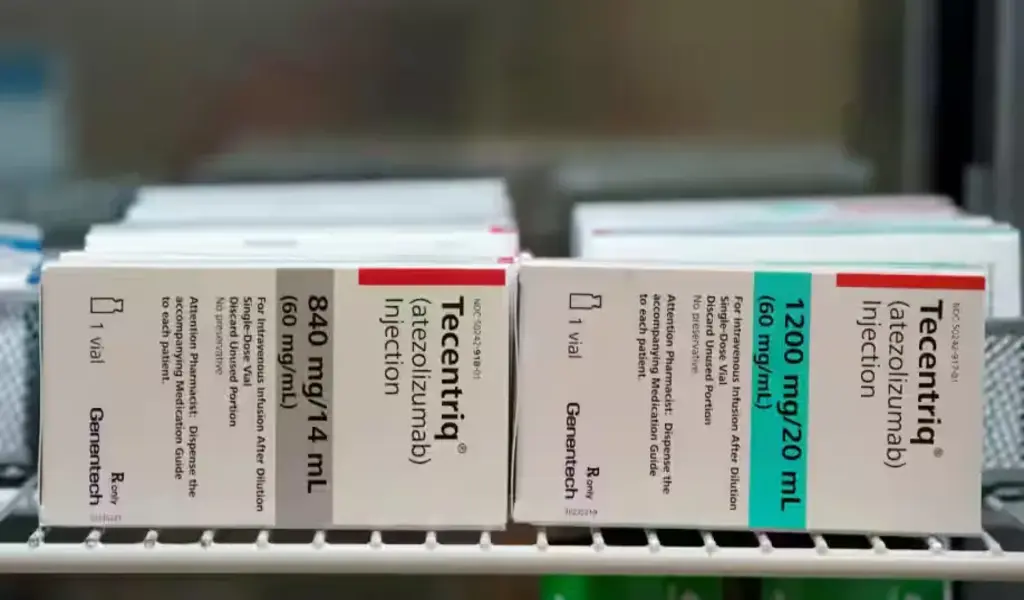 (CTN NEWS) – In an unprecedented development, patients in England are poised to be the pioneers of a groundbreaking cancer treatment delivered through a swift seven-minute injection.
Following its endorsement by the Medicines and Healthcare products Regulatory Agency (MHRA), the NHS will spearhead the global launch of this injection to cater to hundreds of patients annually.
This medical advancement holds the potential to drastically truncate drug treatment durations for certain NHS cancer patients by up to 75%.
Traditionally administered intravenously via IV drips, the drug Atezolizumab—also recognized as Tecentriq—will now be delivered through an injectable form of immunotherapy.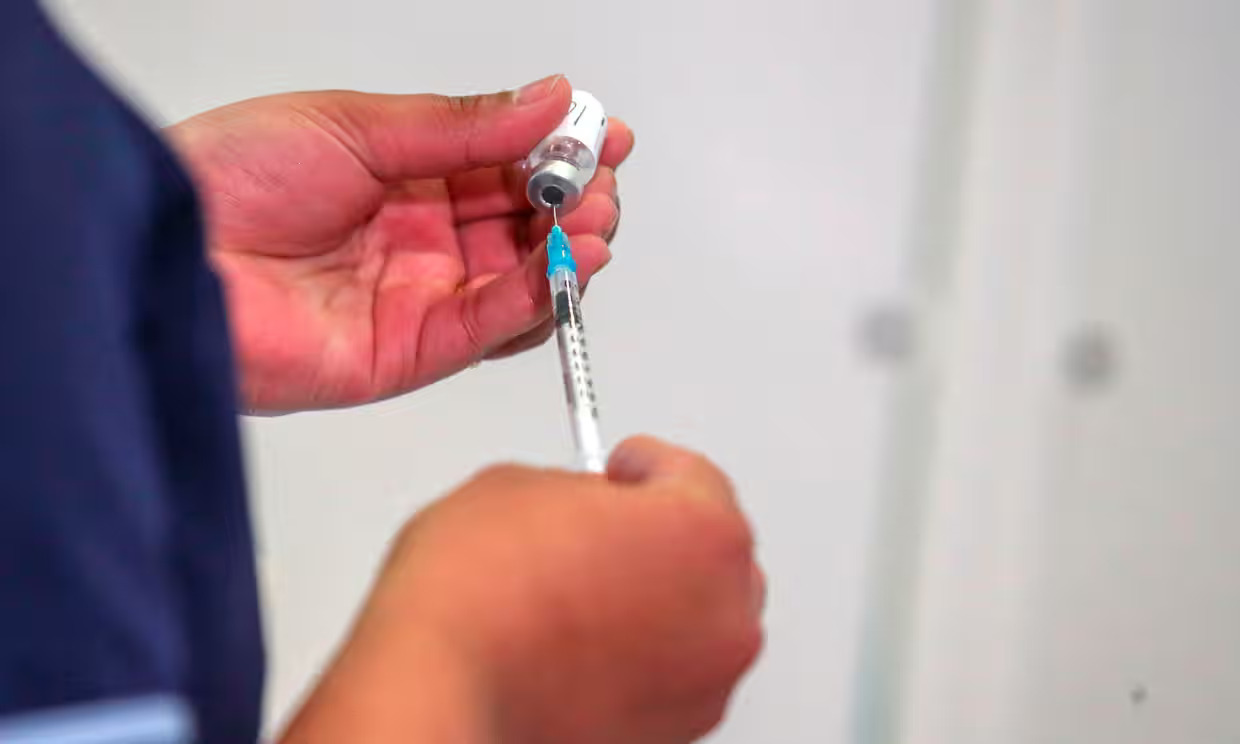 Atezolizumab's Efficacy in Multiple Cancer Types and Innovative Treatment Approach
Atezolizumab has proven efficacious against an array of cancer types, encompassing lung, breast, liver, and bladder cancers.
With an annual distribution of approximately 3,600 doses in England, a considerable majority of these patients will undergo the novel seven-minute injection, replacing the conventional 30-minute to one-hour intravenous process.
For patients undergoing chemotherapy alongside Atezolizumab, the intravenous route may still be employed. Distinguished as a checkpoint inhibitor, the drug operates by assisting the immune system in identifying and neutralizing cancerous cells.
Professor Peter Johnson, the National Director for Cancer at NHS England, highlighted the revolutionary nature of this move, portraying it as a testament to an innovation-driven healthcare system that is securing cutting-edge cancer treatments for its patients.
He emphasized the substantial benefits this innovation brings, reducing patients' hospital stays and freeing up precious time in chemotherapy units, thereby enhancing the quality of life for cancer patients.
Importantly, the accelerated treatment procedure incurs no extra expenses due to an existing commercial arrangement between NHS England and the manufacturer, Roche.
Marius Scholtz, Roche's Medical Director, lauded the introduction of this under-the-skin cancer immunotherapy injection, presenting it as a swifter alternative compared to the current intravenous infusion, which demands 30 to 60 minutes.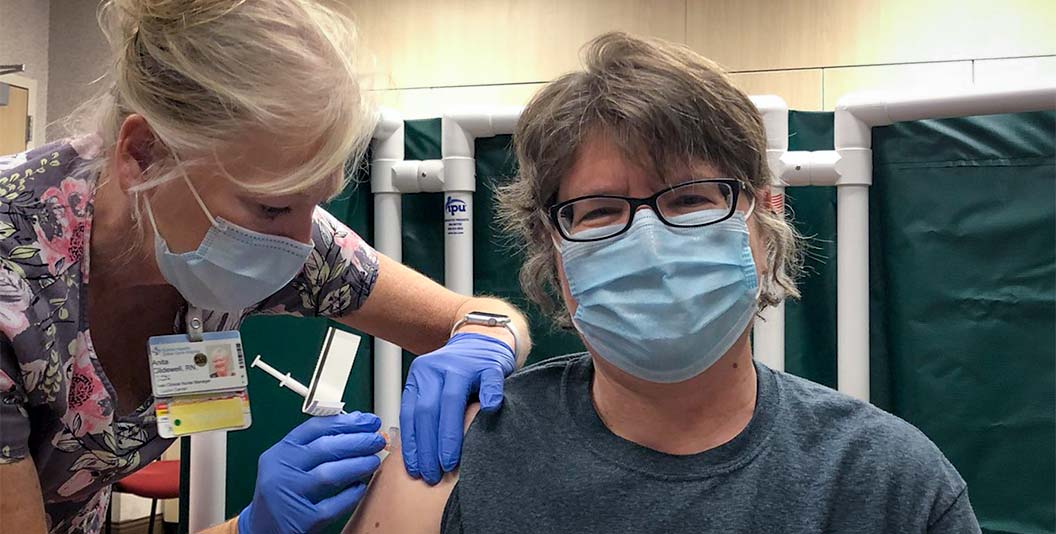 Expanding Impact of Subcutaneous PD-L1 Immunotherapy for Patients in England
The newly available subcutaneous PD-L1 immunotherapy is set to have a far-reaching impact on patients across England.
Research indicates that a significant majority of cancer patients express a preference for subcutaneous treatment, owing to its diminished pain and discomfort, ease of administration, and shorter treatment duration compared to intravenous infusion.
Numerous cancer patients in England have previously benefited from the intravenous form of atezolizumab, which has proven instrumental in substantially lowering the risk of cancer recurrence.
Clinical trials focusing on patients with early-stage non-small cell lung cancer have demonstrated that atezolizumab can lead to a 34% reduction in the risk of cancer recurrence or mortality after surgery and chemotherapy.
This novel approach obstructs a protein that impedes the immune system's capacity to target cancer cells, rendering the cancer cells more detectable to the immune system.
Significant Expansion in UK's Medical Device Certification Capacity
Additionally, it was disclosed on Tuesday that the United Kingdom's capacity for certifying medical devices has received a boost through the inclusion of three accredited entities.
This enhancement is predicted to nearly double the existing capacity, augmenting patients' access to more efficacious medical products.
The endorsed bodies—TÜV SÜD, Intertek, and TÜV Rheinland UK—have been appended to MHRA's roster. Their responsibility encompasses evaluating the quality and design of medical devices, in addition to verifying individual units or batches.
Dr. Laura Squire, Chief Healthcare Quality and Access Officer at MHRA, underscored the significance of this expansion in medical device assessment capacity, as it fosters patients' access to secure and effective products that are indispensable for safeguarding their well-being.
RELATED CTN NEWS:
Musk's X Lifts Ban On Political Advertising, Prompting Speculation For 2024 US Presidential Election
Taliban's Recent Measures Draw Backlash For Curbing Afghan Women's Education And Freedom
Chandrayaan-3: List Of Noteworthy Discoveries Made On The Moon's Surface So Far