California Man who Spent 28 Years in Prison is Found Innocent of 1995 rape, robbery and Kidnapping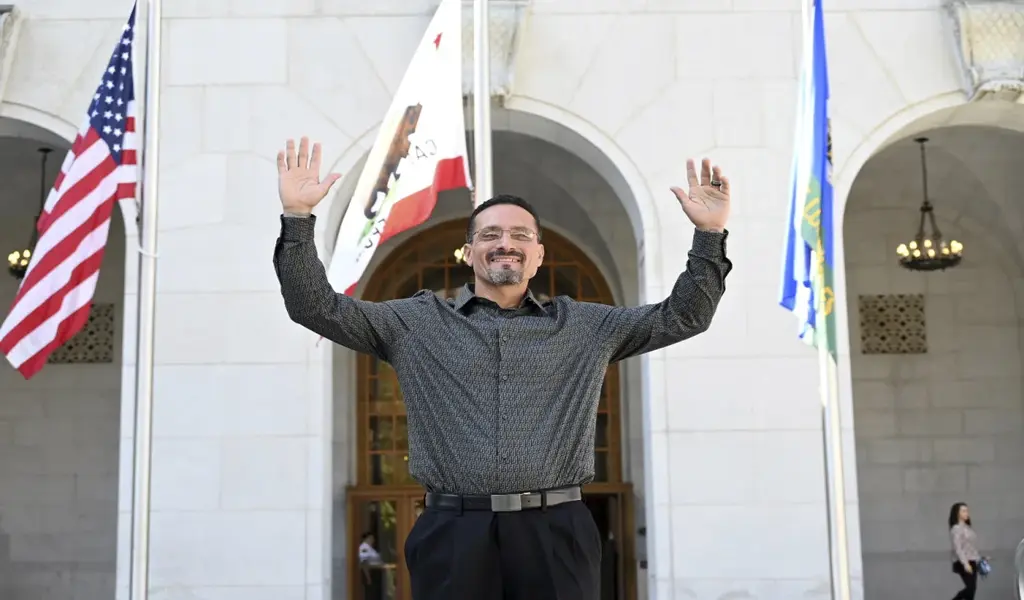 (CTN News) – In a significant turn of events, a man who had spent nearly three decades in prison for a crime he didn't commit has been declared innocent and released by Los Angeles County prosecutors.
This remarkable development was made possible by DNA testing, which provided crucial evidence to exonerate Gerardo Cabanillas in a 1995 attack on a couple in the city of South Gate, California.
Cabanillas had been convicted in 1996 for kidnapping, robbery, and rape, and he endured 28 long years behind bars. He had initially confessed to being one of the two armed men who approached a couple sitting in a parked car, forced the man out, and drove the woman to an abandoned house where both were sexually assaulted.
Two days later, another couple in the same area fell victim to a robbery. The victims of these heinous crimes had identified Cabanillas based on his confession, but doubts arose during court proceedings. They later revealed that they had felt pressured into identifying him.
The California Innocence Project, representing Cabanillas, worked diligently to reexamine the case. The breakthrough came when DNA testing on the rape kit conclusively showed that two other individuals were responsible for the assault.
Notably, no other suspects had been arrested, even though one man had confessed to committing one of the crimes. This case sheds light on the alarming issue of false confessions, among the leading causes of wrongful convictions in the United States. Police tactics, including deceptive promises of leniency, can lead innocent individuals to confess to crimes they did not commit.
Los Angeles County District Attorney George Gascón expressed his deepest apologies to Mr. Cabanillas for the miscarriage of justice and the failure of the criminal legal system. The judge, after reviewing the new evidence, not only reversed Cabanillas' conviction but also declared him factually innocent, leading to his permanent release.
This case serves as a stark reminder of the importance of thorough investigation and the critical role that DNA evidence can play in ensuring justice. After nearly three decades of wrongful imprisonment, Gerardo Cabanillas can finally rebuild his life, thanks to the relentless efforts of the Conviction Integrity Unit and the California Innocence Project.