By 2024, San Antonio Airport Will Offer Direct Flights To Germany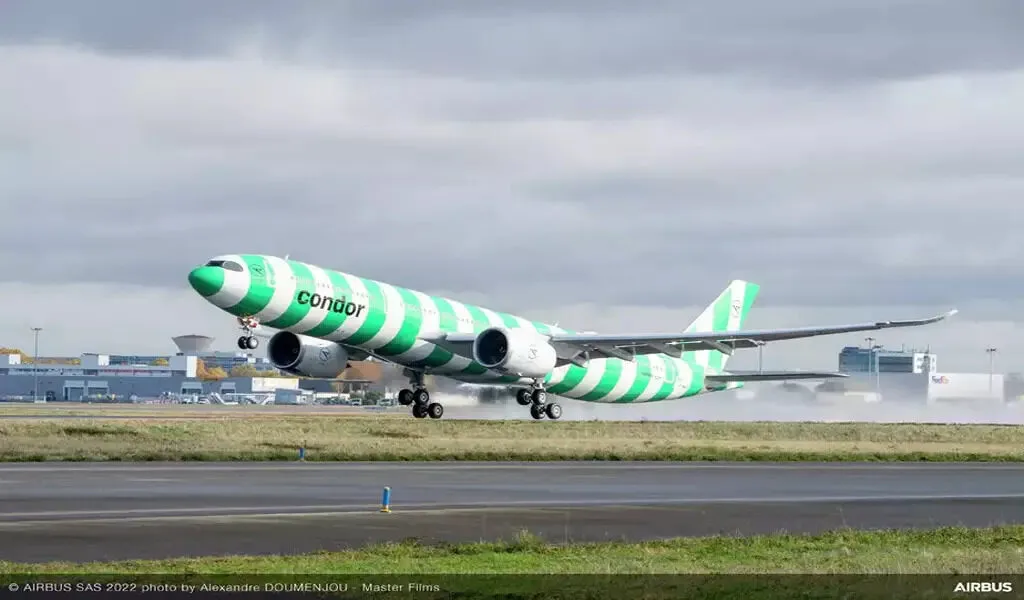 (CTN News) – On Thursday, September 21, the mayor of San Antonio touched down in the International Center of San Antonio in order to make a "mega announcement," which was revealed to be the start of direct flights to Frankfurt, Germany.
Arrivals and departures will be made three times a week starting on May 17, 2024, namely on Mondays, Wednesdays, and Fridays.
"San Antonio, the time has finally come for it to happen in May of 2024. Prepare to fly to Europe," said Mayor Ron Nirenberg during a news conference today.
The new service will be a first for the San Antonio International Airport as it will be the first non-stop service across the Atlantic.
In connection with the flights, Condor, a German airline based in Frankfurt, will provide the service, and its planes can usually be identified by their striped livery, which makes them difficult to miss.
A news release describing the flight as one of the most important things to have happened to San Antonio in recent history, described the flight as an airport's first direct flight to Europe, marking a big milestone for the Alamo City.
During Thursday's press conference, City Manager Erik Walsh provided details on the new flights, saying, "I will tell you that this was a hard process and we work as a team every single day on this project." As a result of this teamwork, we have been able to make today's announcement and create a significant transformation."
According to a report from MySA issued in August, airlines are being offered incentives to secure direct flights to Europe. According to the San Antonio Express-News, more than $2 million was raised by businesses including H-E-B, USAA, Holt Cat, and Frost Bank.
As a result of Condor's addition to the local airline network, local leaders have exceeded their expectations. According to Visit San Antonio CEO Marc Anderson, direct flights could begin as early as 2025.
According to the Express-News, Greater: SATX has been in a very close race for this service. Ideally, I would like to see transatlantic service within the next year.
Flights are expected to last between 10 and 12.5 hours, depending on their direction. Economy tickets are currently available for $579.99, premium tickets for $869.99, and business class tickets for $1,749.99. The flights are scheduled to begin in May.
According to Mikko Turtiainen, Condor's director of sales, "I am confident next year we will have every flight filled with passengers from San Antonio as well as Frankfurt and Europe.".
According to the Express-News, SAT has nonstop flights to 41 cities, including five in Mexico: Cancun, Guadalajara, Leon, Mexico City, and Monterrey.
SEE ALSO:
Splunk, A Cybersecurity Provider, Is Purchased By Cisco For $28 Billion