Asian Currencies Weaken As U.S. Bond Yields Surge: Thai Baht Hit 10th Month Low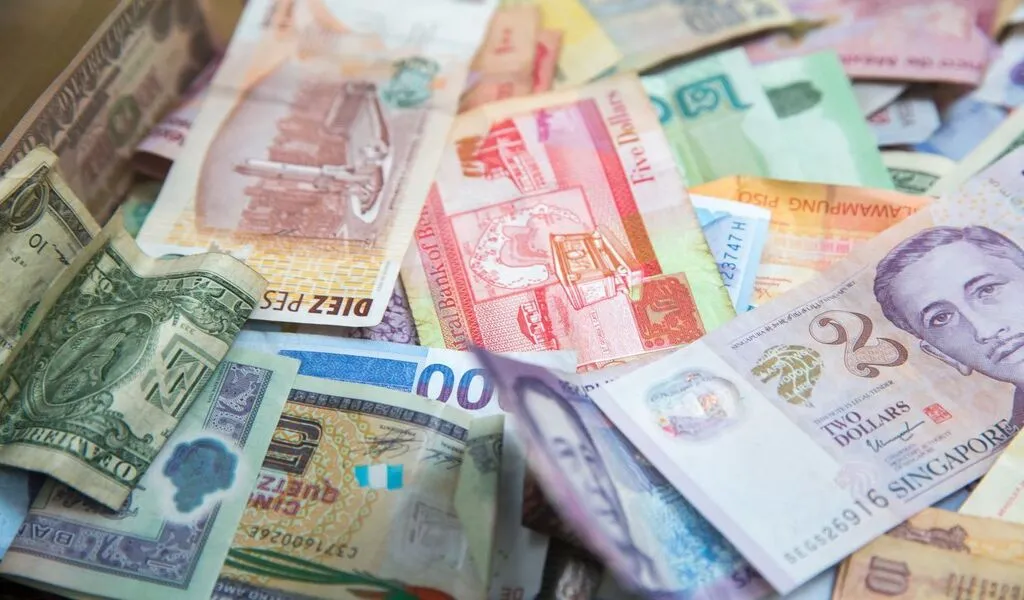 (CTN News) – On Tuesday, Asian currencies faced a significant setback, with Thailand's baht and Indonesia's rupiah leading the losses.
These currencies were pressured by the surge in the U.S. dollar, driven by signs of economic resilience and hawkish rhetoric from the Federal Reserve, pushing U.S. bond yields to levels not seen in 16 years.
In this blog post, we delve into the factors behind these currency movements and their potential impact on the Asian financial landscape.
The Baht and Rupiah Under Pressure
The Thai baht depreciated by as much as 0.8%, reaching its lowest level since November 10, 2022, while the Indonesian rupiah weakened by as much as 0.6%, hitting an eight-month low.
Indonesia's central bank took steps to help balance supply and demand in the foreign exchange market, indicating concerns over the rupiah's depreciation.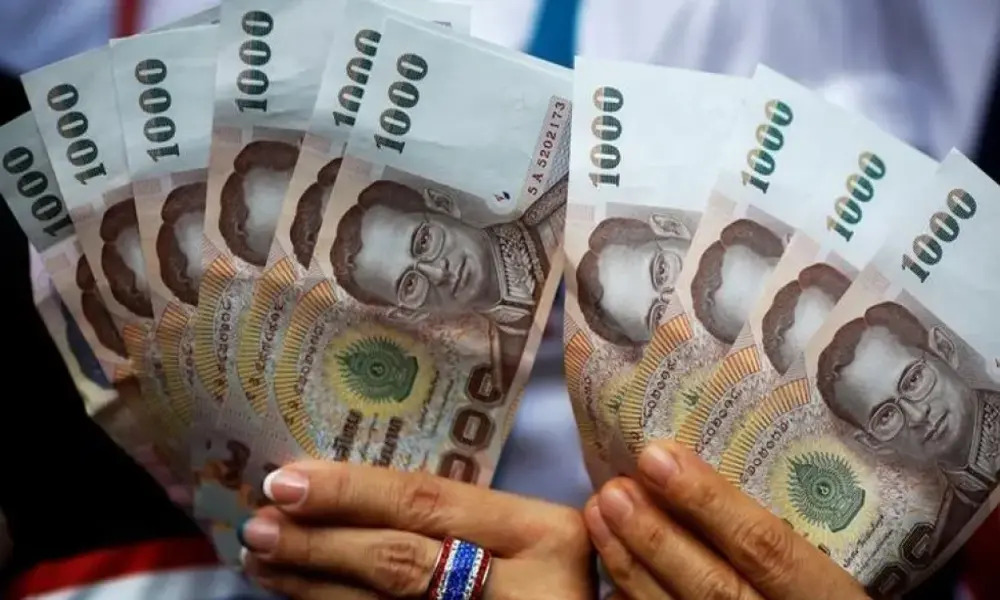 Rising Yields in Thailand and Indonesia
The yield on Thailand's benchmark 10-year bond reached 3.26%, the highest level since May 2022. Meanwhile, Indonesian 10-year benchmark yields touched their highest level since March 30, at 6.86%.
These rising bond yields are reflective of the market's anticipation of tighter monetary policies.
Fund Outflows and Rate Differentials
Investor sentiment toward the baht is being adversely affected by continued fund outflows driven by wider rate differentials, which is the difference in interest rates between two countries.
Additionally, an increase in oil prices has raised concerns about inflationary pressures in Thailand, a net oil importer.
This combination of factors has contributed to fund outflows from the region.
COUNTRY    | FX RIC | FX DAILY % | FX YTD % | INDEX DAILY % | STOCKS DAILY % | STOCKS YTD %
————————————————————
Japan      |        |   -0.01    |  -12.04  |     -0.39     |     -0.39      |     25.12
China      |        |   +0.11    |   -5.54  |     +0.33     |     +0.33      |      0.75
India      |        |   +0.01    |   -0.61  |     -0.34     |     -0.34      |      8.24
Indonesia  |        |   -0.26    |   +0.26  |     +0.20     |     +0.20      |      1.27
Malaysia   |        |   -0.34    |   -6.46  |     -0.34     |     -0.34      |     -3.67
Philippines|        |   +0.33    |   -2.21  |     +0.58     |     +0.58      |     -4.06
S.Korea    |        |   -0.13    |   -6.35  |     -0.29     |     -0.29      |      9.81
Singapore  |        |   -0.15    |   -2.25  |     -0.82     |     -0.82      |     -1.93
Taiwan     |        |   -0.05    |   -4.76  |     -0.08     |     -0.08      |     15.03
Thailand   |        |   -0.49    |   -5.35  |     +0.03     |     +0.03
Bank of Thailand's Upcoming Policy Decision
All eyes are now on the Bank of Thailand's policy decision scheduled for Wednesday. It is widely expected that the central bank will leave its key policy rate unchanged at 2.25%, according to a Reuters poll of analysts.
However, concerns about potential fiscal damage from the new government's increased spending to stimulate the underperforming economy have eroded investor confidence.
The Broader Regional Impact
The challenges facing the baht extend to the broader Asian region due to the prevailing "higher-for-longer Fed rate" narrative.
Christopher Wong, an FX strategist with OCBC, highlights that these fund outflows are not unique to Thailand but are occurring across most of the region.
Singapore Dollar's Decline
The Singapore dollar extended its early losses, depreciating by 0.2%, following reports of the country's industrial output contracting for the 11th consecutive month, primarily due to a slump in electronics.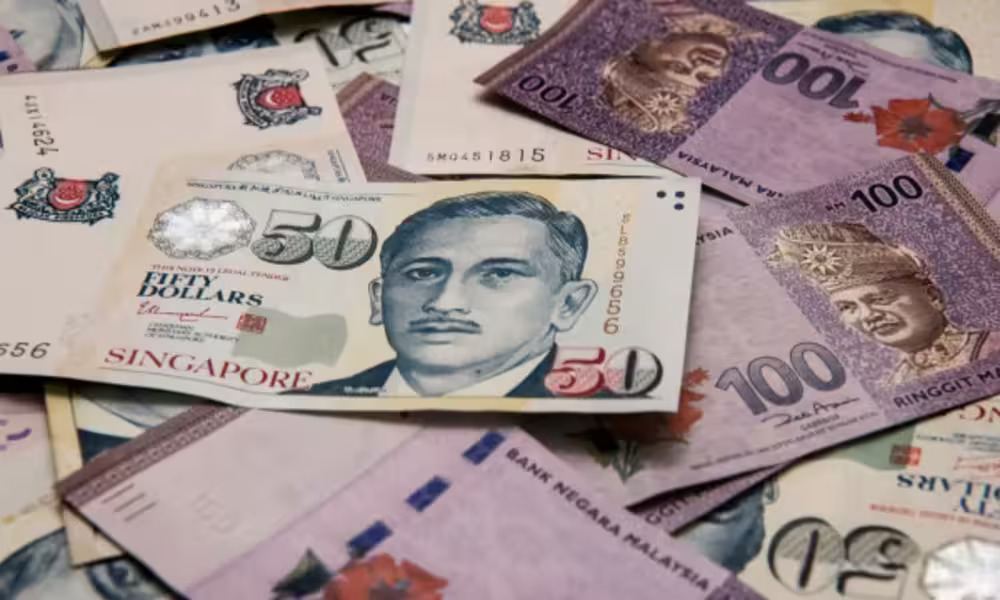 U.S. Dollar Strength and Asia's Central Banks
The U.S. dollar index reached its highest level since November 2022 at 106.1. Hawkish rhetoric from the Federal Reserve and a budget deficit financed by borrowing led the 10-year U.S.
Treasury yield to rise more than 45 basis points in September, surpassing 4.5% for the first time since 2007.
This strength in the U.S. dollar, coupled with the relative lack of emerging market peers in Asia raising interest rates, poses a significant challenge for Asian currencies and central banks.
Mixed Performance in Emerging Asia
In the equity markets, stocks in emerging Asia exhibited a mixed performance. Malaysia and the Philippines saw gains of 0.2% and 1.5%, respectively, while South Korea and China experienced declines of 1.3% and 0.4%, respectively.
Conclusion          
The recent decline in Asian currencies, led by the baht and rupiah, is a reflection of the complex interplay of factors, including rising U.S. bond yields, fund outflows, and concerns over inflation and fiscal policies.
As central banks in the region grapple with these challenges, investors will closely monitor policy decisions and economic indicators to gauge the future direction of Asian currencies and markets.