Bitcoin (BTC) Will Reach 98X Gold's Price, Analysts Predict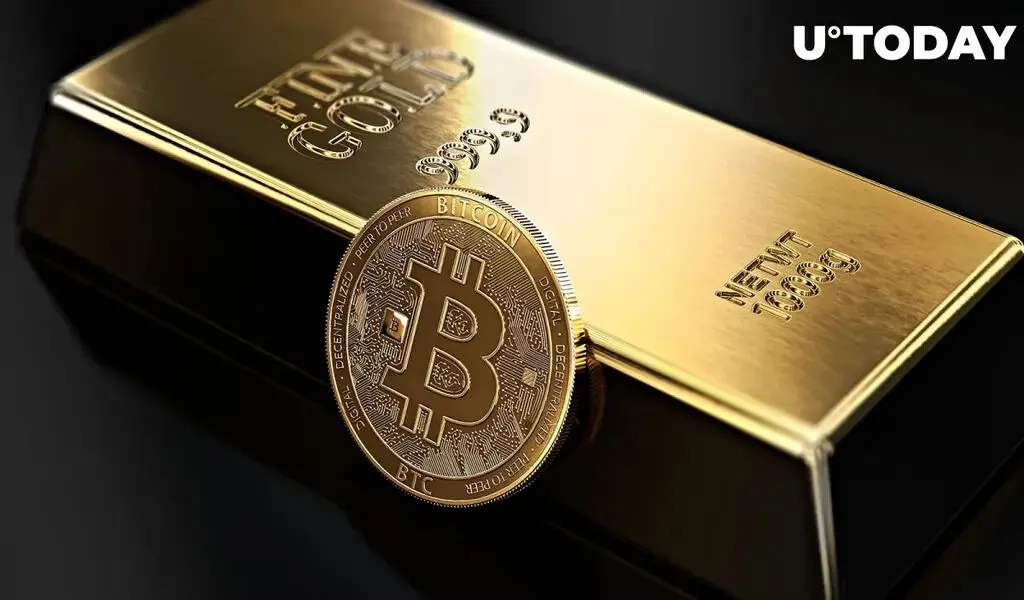 (CTN News) – The bitcoin (BTC) continues to be the gold standard, both metaphorically and, as some analysts also suggest, in a literal sense as well, as bitcoin (BTC) continues to be the gold standard.
The co-founder of Glassnode, a renowned analyst and co-founder of Glassnode, recently asked an interesting question: will BTC surpass gold in terms of prices 98X in the near future?
There seems to be a significant leap in the price of Bitcoin in the near future, as measured by the BTC-gold ratio, a metric that compares the price of bitcoin to that of gold.
There are several key indicators that support this bullish sentiment. In addition to the RSI (Relative Strength Index) being on the rise, it has also exceeded the 50 mark, which could be an indication of potential bullish momentum.
In addition to this, MACD (Moving Average Convergence Divergence) has entered a bullish crossover phase and continues its upward trend.
Based on Fibonacci extensions, the analyst predicts that the price of gold could rise to around $1,200, and the price of Bitcoin may rise to around $120K under the right conditions. Those predictions are in line with those made by Henrik Zeberg in his forecast for the year.
Bitcoin is currently trading at approximately $27,715.40 at the time of writing. As you can see, the current market dynamics and the aforementioned technical indicators suggest that such a surge is not entirely out of the realm of possibility, even though it is far from the predicted $120K.
It is essential, however, to approach such predictions with a degree of skepticism, in order to avoid being misled. It is true that technical indicators can provide valuable insights, but they are not foolproof.
It is well known that the crypto market is notoriously volatile, as it is influenced by a wide range of factors ranging from a wide range of regulatory changes to technological advancements, macroeconomic factors, and even tweets from influential individuals.
Additionally, there is a fascinating comparison to be made between gold, a tangible asset that has a millennia-long history as a store of value, which is interesting.
The price of gold is influenced by a number of factors, including the dynamics of supply and demand, the geopolitical situation, inflation rates, and central bank policies, among others.
In contrast, Bitcoin is a digital asset, that is decentralized, and it operates on a technology that has just over a decade of history, and it is considered a digital asset as well.
SEE ALSO:
Walmart Uses Artificial Intelligence And Augmented Reality