Air India Unveils Its New Logo And Aircraft Livery. What's New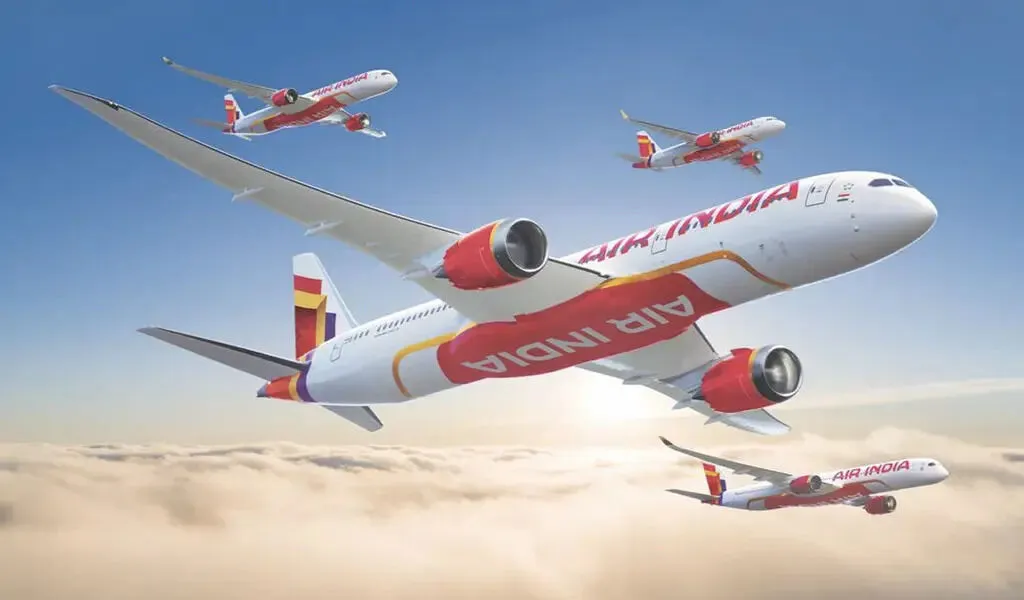 (CTN News) – Today, Air India announced a new brand identity and new aircraft livery as it prepares to purchase 470 new aircraft in a multibillion-dollar deal that will transform its fleet.
"The Vista" logo captures the essence of the bold new India, marking a milestone in Vihaan.AI's transformation," said the Tata-owned airline.
According to the airline, 'The Vista' is inspired by the peak of the gold window frame, which signifies limitless possibilities, progress, and bold new perspectives.
Air India's first Airbus A350 aircraft will enter the fleet by the end of December, when the new logo will be introduced to travelers.
Its livery and design are characterized by deep red, eggplant, and gold tones, as well as a pattern inspired by chakras.
In a statement, Air India CEO Campbell Wilson said, "Our transformative new brand represents our ambition to make Air India a world-class airline that serves guests from around the world.".
In addition to being bold, confident, and vibrant, the new Air India is also warm and deeply rooted in its rich history and traditions that have established Indian hospitality as a benchmark for quality service around the world," Mr Wilson said. 'Maharaja' of Air India, which was the symbol of the airline's identity, will continue to live on with color added to its appearance, he said.
"Air India is not just a business for us,
It is a passion, a national mission," said Tata Sons Chairman N Chandrasekaran.
The fleet requires a lot of maintenance. Our goal is to have the best technicians within the next nine to twelve months.
An agreement has been signed between Air India and Airbus and Boeing to buy 470 new aircraft for $70 billion. It is anticipated that deliveries will begin by November.
The purchase agreement was signed at the Paris Air Show in June of this year. There are 34 Airbus A350-1000s, six A350-900s, 20 Boeing 787 Dreamliners, ten Boeing 777X widebody aircraft, as well as 140 Airbus A320neos, 70 Airbus A321neos and 190 Boeing 737MAX narrowbody aircraft.
There have been significant changes in Air India's logo and aircraft livery as a result of these changes. The airline is undergoing a fleet transformation this year and will lease and buy 20 widebody aircraft.
Mid-2024, the airline will begin a $400 million refurbishment of its legacy fleet of 43 widebody aircraft.
A new website and mobile app will be introduced, providing a significantly improved web experience with new digital tools and features. Currently, the airline is investing in the construction of completely new lounges at the Delhi airport and the New York JFK airport.
Over 5,000 new employees have been hired by Air India, including 3,200 cabin crew and almost 1,000 cockpit crew. Under Vihaan.AI, Air India is undergoing a five-year transformation roadmap to become a world-class airline.
SEE ALSO:
Judge Orders Southwest Airlines Lawyers To Attend Religious Liberty Training