Air Canada Apologizes For Vomit-Contaminated Seats Incident On Las Vegas To Montreal Flight
(CTN NEWS) – Air Canada has issued an apology in response to an incident where two passengers were instructed to occupy seats that had not been adequately cleaned and were still tainted with vomit from a previous flight.
The occurrence took place on August 26 during a flight from Las Vegas to Montreal and was brought to light by passenger Susan Benson's online account.
According to Benson's Facebook post from August 29, there was an unpleasant odor when they initially took their seats, but the source of the issue wasn't immediately apparent.
It was later revealed that a passenger on the preceding flight had vomited in the same area. Air Canada made an attempt to swiftly clean the affected area before boarding but was unable to perform a thorough cleaning.
Benson described the airline's efforts to mitigate the situation: "They placed coffee grinds in the seat pouch and sprayed perfume to mask the smell."
p;
Passengers Forced to Choose Between Vomit-Contaminated Seats and Disembarkation by Airline Ultimatum
However, when the distressed passengers informed a flight attendant about the wet seat, wet seatbelt, and visible residue of vomit in their vicinity, the flight attendant expressed sincere apologies but explained that the flight was fully occupied and there were no alternative seats available.
According to Benson, there was a prolonged exchange of words between the passengers and crew, lasting several minutes. During this heated discussion, a supervisor eventually intervened and emphasized that, due to a fully booked flight, passengers would have to endure their unfortunate seating situation, which was marred by vomit.
Benson goes on to recount how a pilot descended from the cockpit to address the passengers.
The pilot conveyed two options: passengers could either choose to disembark and arrange their own flights at their expense, or they would be forcibly removed from the aircraft by security personnel and subsequently placed on a no-fly list.
The rationale behind this ultimatum was purportedly the passengers' alleged "rudeness" towards a flight attendant.
However, Benson vehemently contests this characterization, asserting that the passengers were indeed upset and resolute in their stance but did not exhibit rudeness.
In spite of another passenger's attempt to clarify the situation, the duo was ultimately escorted off the plane by security personnel.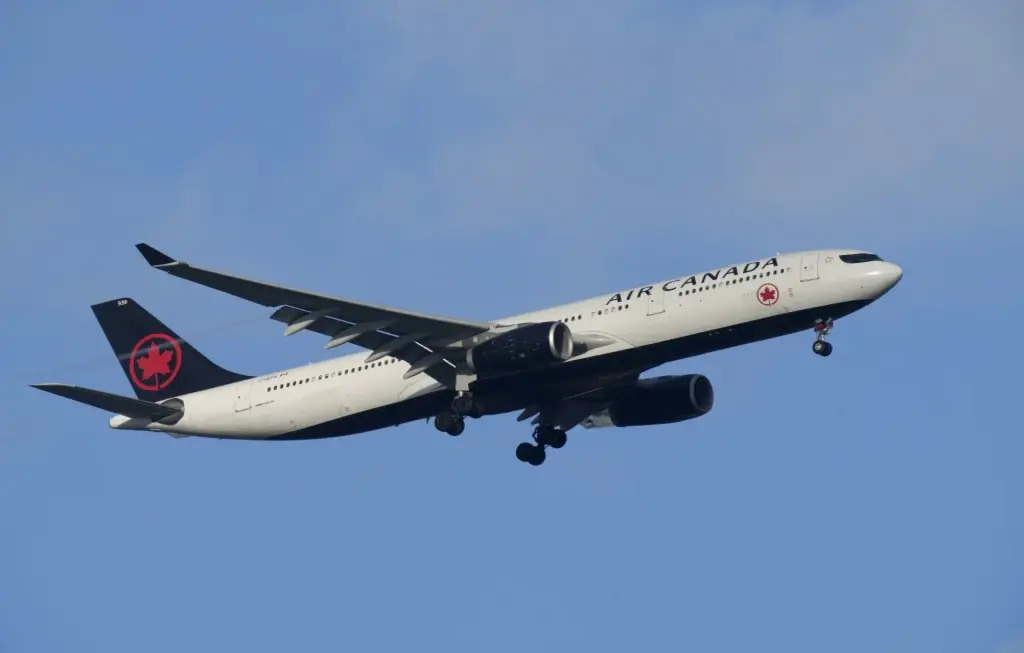 Passenger Criticizes Air Canada's Response to In-Flight Incident Involving Bodily Fluids
"Why should anyone endure this? Simply because they refuse to sit in filth for five hours!" Benson expressed in her message.
She criticized the airline, stating that it appeared as though Air Canada expected its passengers to tolerate sitting in vomit or face the possibility of being removed from the flight and potentially banned from future travel.
She went on to admit that she wasn't certain if the passengers had actually been placed on a no-fly list. Benson expressed her disappointment, saying, "I am deeply disheartened as a Canadian and appalled by Air Canada's actions. Air Canada, you should be ashamed of yourselves!"
CNN has reached out to Benson for additional comments on the situation.
Air Canada responded to the incident in a statement to CNN, acknowledging that the customers did not receive the expected level of care.
They stated, "We have issued an apology to the affected customers as they were clearly not provided with the standard of service they deserved."
The airline also mentioned that they were internally reviewing this serious matter and had reached out directly to the affected customers to address the mishandling of operating procedures in this case.
They concluded, "We are in ongoing communication with them regarding this issue."
This incident is just one of several recent cases involving bodily fluids on airplanes in recent months.
Unusual Odor and Contaminated Blood Found on Air France Flight from Paris to Toronto
In June, during a flight from Paris to Toronto with Air France, Habib Battah encountered an unusual odor emanating from the footwell beneath his and his wife's seats shortly after departure.
He described the smell as resembling manure and soon noticed a damp spot on the floor. Attendants provided him with cleaning wipes, and as he used them to address the stain, they consistently turned a disconcerting shade of red.
Upon Battah's report, a flight attendant alerted her colleagues, prompting the captain to contact Paris to inquire about the substance beneath seats 30A and 30B.
The response from Air France headquarters was startling: it was human blood. Apparently, a passenger had experienced what the crew referred to as a "hemorrhage" on the preceding day.
Three days later, Air France contacted Battah and disclosed that the blood had been contaminated with feces.
Air France conveyed its understanding and regret for the inconvenience resulting from this situation and confirmed its ongoing communication with Battah regarding the matter, according to a statement provided to CNN.
RELATED CTN NEWS:
Hong Kong's Supreme Court Rules For Legal Framework Recognizing Same-Sex Partnerships
French Education Minister Reports Nearly 300 Students Defying Abaya Ban In Schools
India's Moon Rover Successfully Completes Mission And Enters Sleep Mode After Lunar Landing