Qatar-Mediated Prisoner Exchange: Five Americans And Five Iranian Prisoners Freed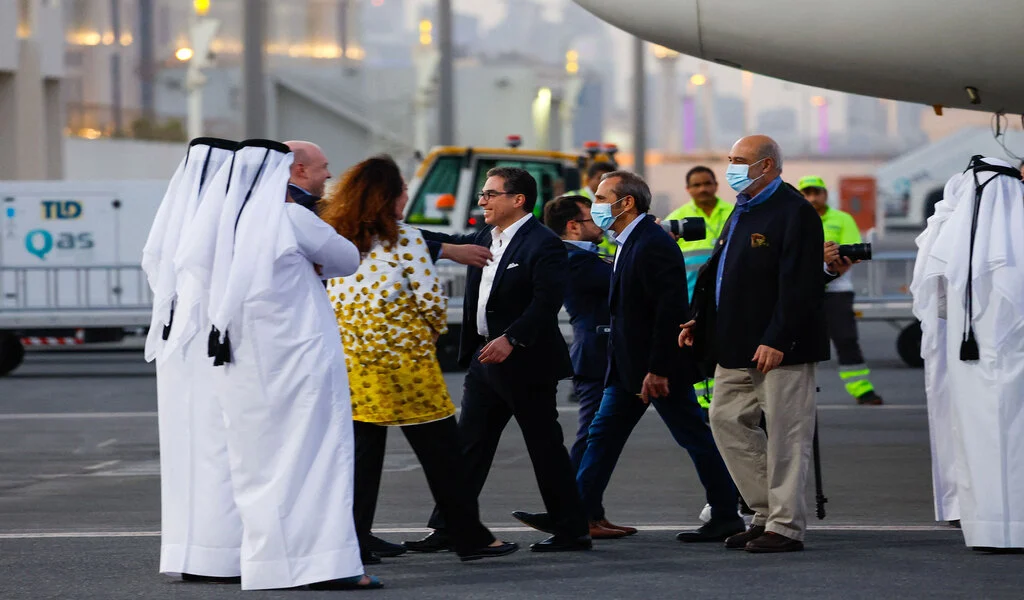 (CTN NEWS) – Five American detainees and five Iranian detainees were freed in a prominent prisoner exchange facilitated by Qatar.
The American ex-prisoners disembarked from an aircraft at Doha International Airport in the Qatari capital on Monday, following their arrival from Tehran. Subsequently, they boarded a flight destined for the United States.
According to Iran's Press TV, two out of the five Iranians who were held in US prisons arrived in Iran after transiting through Qatar.
Meanwhile, the remaining three released Iranians have opted not to return to Iran, with two choosing to remain in the United States and one proceeding to another foreign country.
These five released Iranians were granted clemency by US President Joe Biden.
Earlier on Monday, Nasser Kanani, the spokesperson for the Iranian foreign ministry, explained that the two Iranian former detainees who decided to stay in the US did so "due to their prior history of residing there."
Press TV identified the two individuals who returned to Iran as Mehrdad Moein Ansari and Reza Sarhangpour Kafrani.
Who are the American prisoners?
Morad Tahbaz: Arrested in 2018 along with eight other Iranian conservationists. They had been using cameras to track critically-endangered wild Asiatic cheetahs, but were accused of spying. Denied the charge but sentenced to 10 years in prison
Siamak Namazi: Dubai-based oil executive arrested in 2015. His elderly father, Baquer, was detained the following year, after Iranian officials allowed him to visit his son. Both sentenced to 10 years in prison for "co-operating with a foreign enemy", which they denied. Iran let Baquer leave for medical treatment in 2022
Emad Shargi: Detained in 2018 while working for an Iranian venture capital fund. Released on bail and later told he had been cleared of spying charges. Informed by a court in 2020 that he had been convicted in absentia and sentenced to 10 years in prison. Released ahead of an appeal and reportedly detained in 2021 while trying to cross Iran's western border illegally
The two others wish to remain anonymous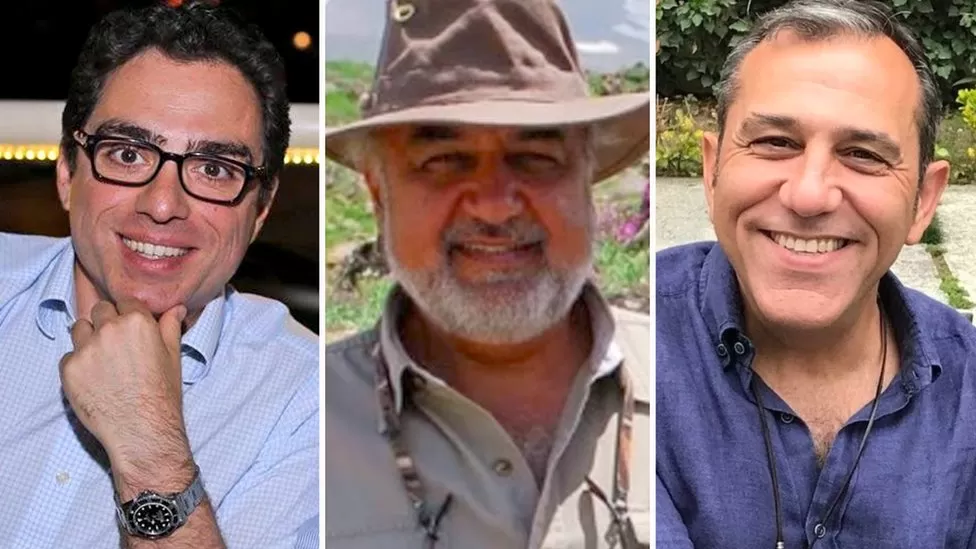 Release of Iranian Assets and American Detainees Marks Diplomatic Progress
As a result of the agreement between the United States and Iran, $6 billion worth of Iranian assets, previously held in South Korea, have been unfrozen, leading to the initiation of the prisoner exchange.
"Fortunately, Iran's frozen assets in South Korea have been released, and we hope that today these assets will be fully under the control of the government and the nation," stated Kanaani earlier.
Iran's central bank chief, Mohammad Reza Farzin, subsequently appeared on state television to confirm the receipt of over 5.5 billion euros (equivalent to $5.9 billion) deposited in accounts located in Qatar.
Iran's President Ebrahim Raisi characterized the release of the five American detainees by Tehran as a "purely humanitarian action" and suggested it could pave the way for future humanitarian gestures.
Speaking to journalists upon his arrival in New York for the United Nations General Assembly, he expressed this sentiment.
In response, President Biden welcomed the return of the five American citizens and expressed gratitude to allies who contributed to securing their release.
He mentioned the names of the detainees, including Siamak Namazi, Morad Tahbaz, Emad Sharghi, and two others who preferred to remain anonymous, highlighting the years of hardship they endured before their release.
Biden acknowledged the vital role played by various governments, including Qatar, Oman, Switzerland, and South Korea, in facilitating the process.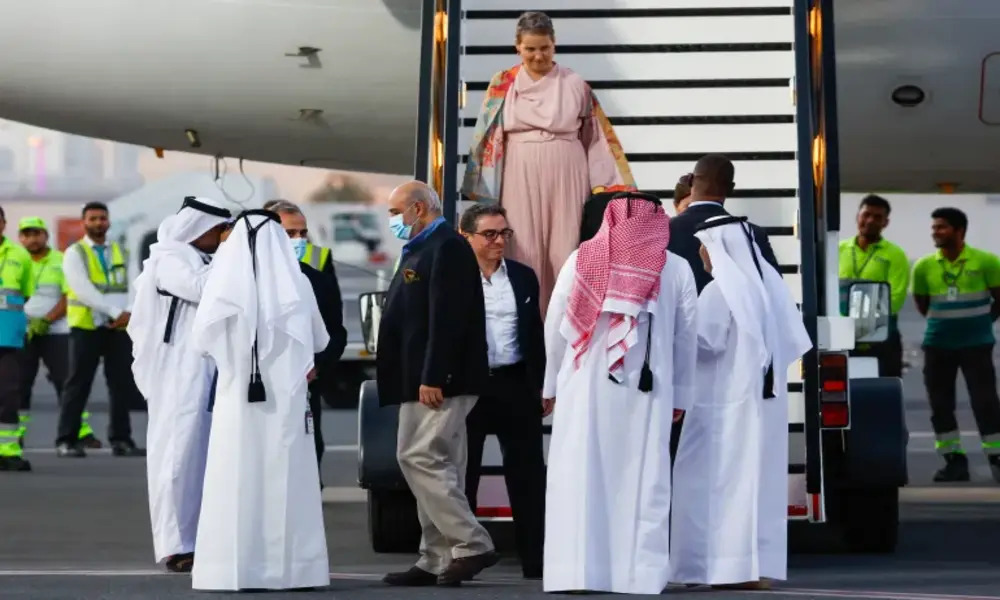 Biden Warns U.S. Citizens on Travel to Iran and Addresses Criticisms of Prisoner Exchange
However, Biden also issued a caution to U.S. citizens about the risks of traveling to Iran, emphasizing that Washington couldn't guarantee their freedom if detained.
The decision to engage in a prisoner exchange with Tehran drew criticism from both Republicans and some Democrats, who voiced concerns that it might encourage further detentions.
Al Jazeera's Kimberly Halkett noted that the Biden administration consistently prioritized the release of U.S. citizens detained abroad. She highlighted that the opportunity to bring these detainees home was a top priority for President Biden.
In a move signaling a tough stance towards Tehran and potentially countering criticism of the exchange deal, President Biden announced sanctions on Iran's former President Mahmoud Ahmadinejad and its intelligence ministry, citing their involvement in wrongful detentions.
He also emphasized that the U.S. would continue to impose costs on Iran for its provocative actions in the region.
U.S. Secretary of State Antony Blinken downplayed expectations that the prisoner swap would lead to a breakthrough in efforts to return to the 2015 Iran nuclear deal, from which former President Donald Trump withdrew in 2018.
He stated that the U.S. was not currently engaged in such negotiations but remained open to future opportunities.
RELATED CTN NEWS:
Budget Deadlock Sparks Government Shutdown Concerns: 7 Things You Need To Know
Thailand's Economic Uncertainty: Debates, Criticism, And Reassurances Amidst Recession Fears
Nipah Virus: Kerala Implements Mass Testing After 4th Outbreak In India Since 2018