10 Tips to Personalize Your October Printable Calendar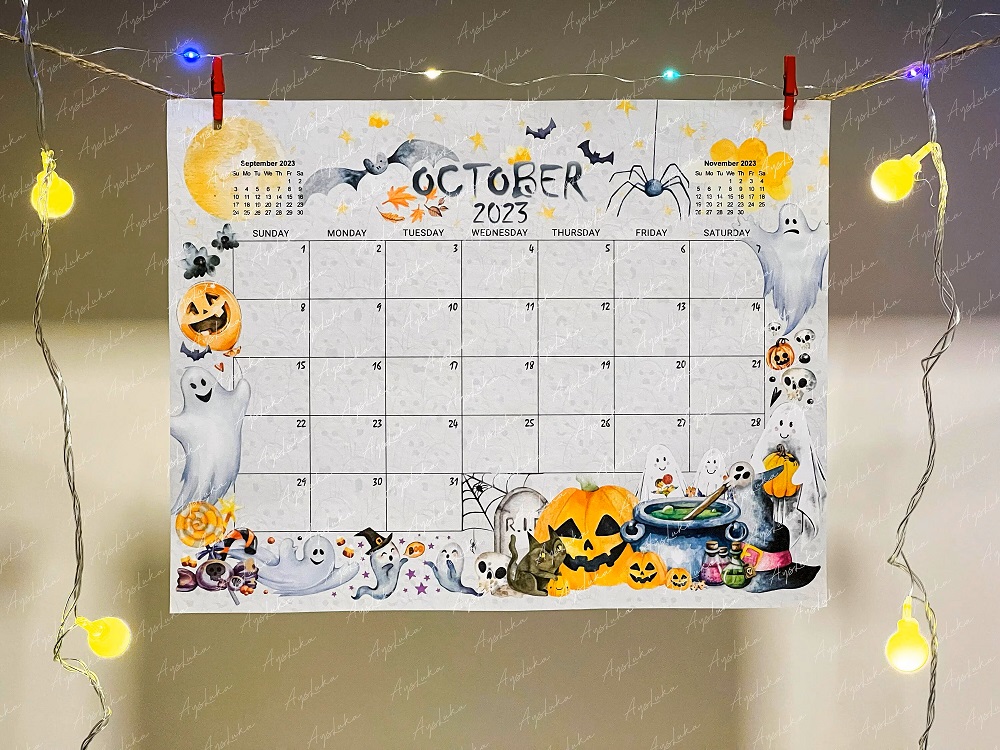 Have you ever considered getting a customized printable calendar? If you have not, you need to think of it now, as it can transform a generic scheduling tool into a customized productivity powerhouse.
While printable calendars provide structure and organization, their usefulness increases when customized to meet your needs and tastes. Here, you will explore the essential considerations for personalizing your October printable calendar template, which enables you to maximize the utility and stay on top of your commitment.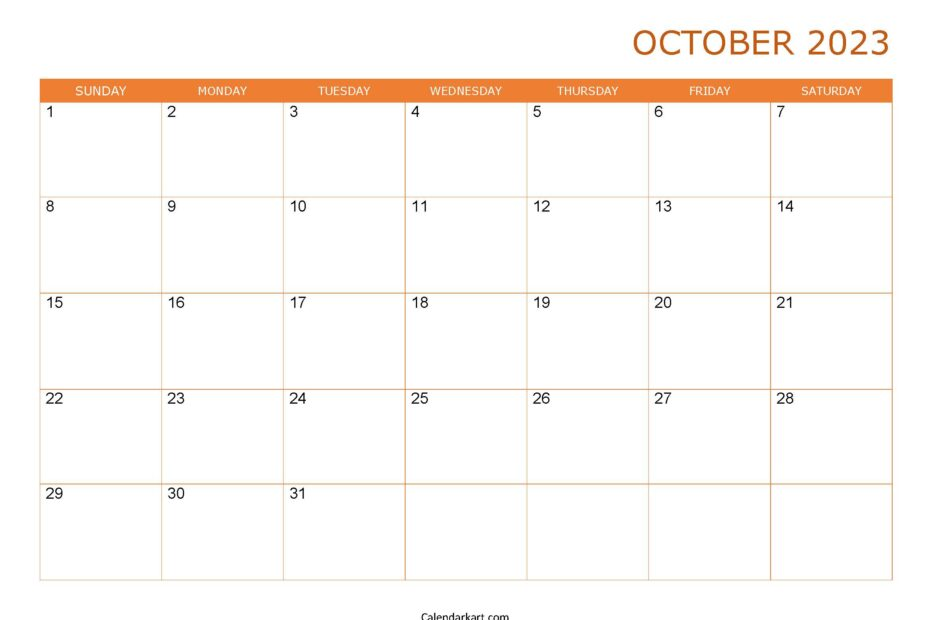 Things You Should Consider
Define Your Goals and Objectives
Clarify your aims and objectives for the month before modifying your October calendar template. Do you want to increase productivity, manage your time, or hit a certain goal? Your priorities will guide the customization process. For instance, schedule specific times on your calendar for both business and personal engagements if your goal is to enhance work-life balance.
Select a Template that Aligns with Your Style
Selecting a printable monthly calendar template that matches your tastes and personal style is essential. Choose a template that speaks to you, whether you like simple layouts, bold hues, or October-themed patterns (such as those with fall foliage or Halloween elements). A calendar that is pleasing to the eye will encourage you to use it regularly.
Customize Categories and Color-Coding
Organizing your calendar by category and color coding will help you add effective personalization. Define terms like "work," "personal," "family," "health," and "social." For simple identification, give each group a unique color. Use blue for work-related obligations and green for personal time, for example. Setting priorities is much easier, and you can immediately distinguish between different elements of your life thanks to color coding.
Incorporate Inspirational Quotes and Affirmations
Your October printable calendar can be more upbeat by including affirmations or motivational statements. You can be inspired and motivated by these encouraging words all month long. Choose quotes that speak to your aims and goals to be reminded of your purpose and stay committed to your goals.
Include Personal Milestones and Celebrations
Personalization should honor the special occasions and milestones in your life. You can add birthdays, anniversaries, milestones, and other noteworthy occasions to your calendar. This helps you remember important events and gives your schedule a personal touch, making it more meaningful and enjoyable.
Prioritize Your Most Important Tasks
Prioritize your most important projects and place them in the center of your calendar. Highlighting these priorities helps to keep them at the forefront of your mind, whether it's a deadline for a significant project, an important meeting, or a personal objective. Consider using larger fonts, bold writing, or other colors to make these activities stand out.
Allocate Time for Self-care and Well-being
Don't forget to set aside time for your well-being and self-care. Personalization ought to demonstrate your dedication to leading a balanced life. Make time for your hobbies, meditation, exercise, and other relaxing activities. Your physical and emotional health is kept at the center of your daily routine when you put self-care first on your calendar.
Incorporate Habit-tracking and Goal-Setting Sections
Consider including habit-tracking and goal-setting areas in your calendar to aid personal development. Set aside a room to keep track of the habits you want to develop or stop. Establish weekly or monthly targets that are consistent with your broad objectives. You are held accountable and go closer to your goals by frequently reading these areas.
Integrate Digital and Analog Tools
Utilize the advantages of combining digital and analog instruments. To maintain consistency and accessibility, sync your digital calendar applications with your paper calendar. While digital tools offer the flexibility of alerts and reminders, use your traditional calendar to visualize your month and make fast notes.
Regularly Update and Reflect
The process of personalization is continuous. Schedule a weekly time to update your schedule with new obligations, change priorities, and assess your performance. Consider what went well and what may be improved. You may enhance your time management techniques and productivity by continually improving your personalized calendar.
Conclusion
Customizing your October calendar templates is a smart strategy that allows you to take charge of your schedule and fit it to your tastes and goals. You can make a personalized calendar for time management and personal development.