UK Vaccine Research Center To Prepare Scientists For 'Disease X'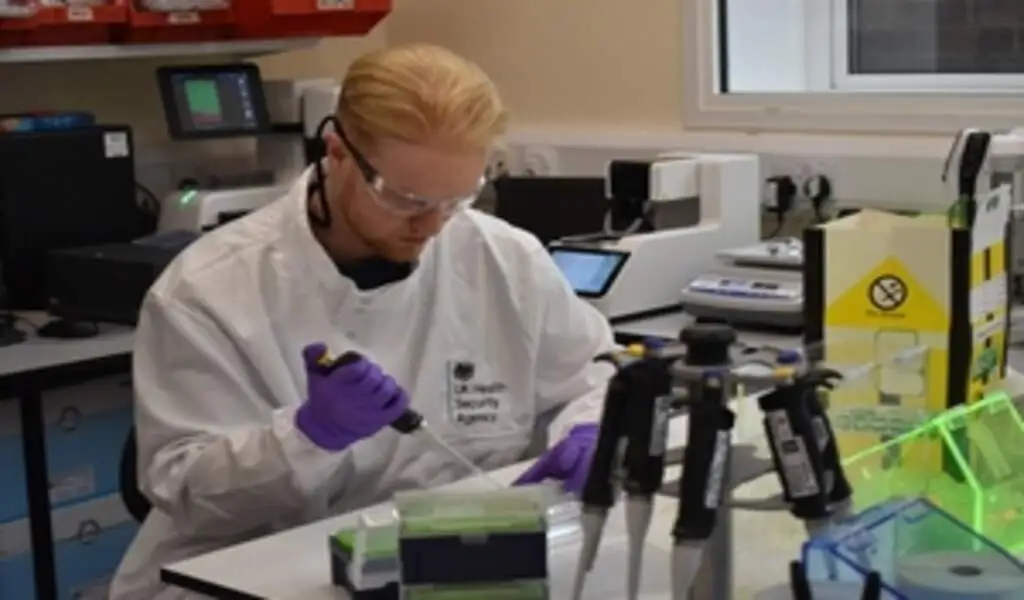 (CTN News) – There has been a new vaccine research centre opened in the UK, where it is expected that scientists will be working on preparing for the next potential pandemic pathogen known as "disease X".
This state-of-the-art Vaccine Development and Evaluation Centre is located at the Porton Down campus in Wiltshire, which is home to the UK Health and Security Agency's (UKHSA) Vaccine Development and Evaluation Centre.
It is planned that live viruses will be kept on site in specialist containment facilities so that scientists can evaluate pathogens that do not yet have a vaccine as well as ones where immunization could be improved, for instance, the flu or measles.
In her statement, Prof Dame Jenny Harries commented that "what we're trying to do now is to capture the really excellent work that's been done by Covid and make sure that we keep using that as we move forward for any new pandemic threats that might arise.".
I would like to add that one of the things we try to do here is keep an eye on those that we do have an understanding of. We are still here, for example, with Covid, testing all the new variants with the vaccines that have been provided to check that they are still effective.
As a result, we are also trying to find out how quickly we can develop a new test, which can be used in case a brand new virus was discovered somewhere in the future."
In its report, the Covid inquiry heard that previous governments were not prepared for pandemics, with their plans focusing too much on the possibility of an influenza pandemic rather than other viruses that could cause the spread of the disease.
Former Prime Minister David Cameron had also admitted that this had been a "mistake" on his part.
As Prof Isabel Oliver, UKHSA's chief scientific officer, stated: "We know that through scientific advancements, we can detect and control these spreads before they have the same impact on our lives as Covid-19 did.
While it may not be easy, we know that if we strengthen surveillance and accelerate the development of diagnostics, vaccines, and therapeutics, we will be able to accomplish so much more.
"We must be prepared for all threats, including those that have yet to be detected." The government said the centre highlighted the UK's commitment to the 100 Days Mission, a global goal set by the G7 in 2021 to deploy vaccines against any new pandemic threat within 100 days of identifying it.
In a statement, the health secretary, Steve Barclay, stated that the facility solidifies the UK's position as the global leader in the fields of pandemic preparedness, vaccine development, and scientific research.
"This state-of-the-art facility will also assist us in meeting our commitment to produce new vaccines within 100 days of detecting a new threat."
SEE ALSO:
Measles Outbreak Is Possible In St. Louis, According To Health Officials