Measles Outbreak Is Possible In St. Louis, According To Health Officials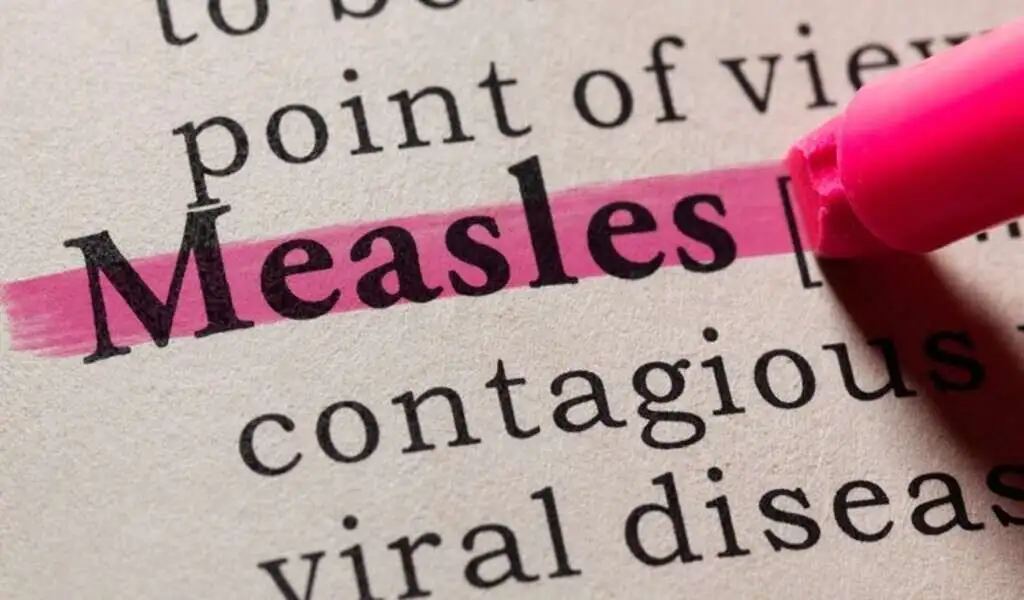 (CTN News) – In the St. Louis area, health officials are working to notify people who may have been exposed to measles with the hopes of preventing the spread of the disease.
There has been a confirmed case of measles imported from abroad that was reported in a joint press release by the Missouri Department of Health and Senior Services and St. Louis County and St.
Charles County health departments. In order to determine the strain of the disease, officials are waiting for the Centers for Disease Control and Prevention to complete tests to make this determination.
In an effort to notify anyone who may have been exposed to this highly contagious viral disease, the three agencies are working together.
There are usually symptoms of measles such as a high fever, a cough, runny nose, and red, watery eyes when you have measles.
It is common for a rash to develop a few days after exposure and will usually begin as flat red spots on the face at the hairline that will spread towards the neck, trunk, arms, legs, and feet after a few days of exposure.
In the event that you have been exposed to measles and are experiencing cold-like symptoms along with a fever or rash, you should contact your healthcare provider right away. The first thing you should do before visiting a healthcare facility is to call ahead.
In accordance with the health department, the following times and locations of possible exposure have been identified:
The gym is called Fitness Edge (10571 Old Olive Street Rd, Creve Coeur, MO 63141).

07/21: Possible exposure risk from 6:30 a.m. to 2 p.m.

As of 6:30 am to 7:30 pm on July 24, there may be an exposure risk.

During the hours of 6:30 a.m. to 3:30 p.m. on July 25, there may be an exposure risk.

URGENCY CARE: Total Access Urgent Care (2138 1st Capitol Drive, St Charles, MO 63301)

As of 7/25, there is a possible exposure risk between 5 p.m. and 9 p.m.

The Barnes-Jewish Hospital St. Peters has an emergency department (10 Hospital Drive, St Peters, MO 63376)

During the hours of 8:30-10:30 p.m. on July 25, there may be an exposure risk.
In an effort to identify individuals who may be affected, the locations have cooperated with each other.
Measles is transmitted through coughing and sneezing in contact with an infected individual. Health officials report that patients are contagious four days before and four days after the rash appears, and the virus can remain infectious in the air for up to two hours after they leave.
SEE ALSO:
A Pill To Treat Postpartum Depression Has Been Approved By US Authorities