NHS pay: health Workers to begin legal fight over COVID Bonus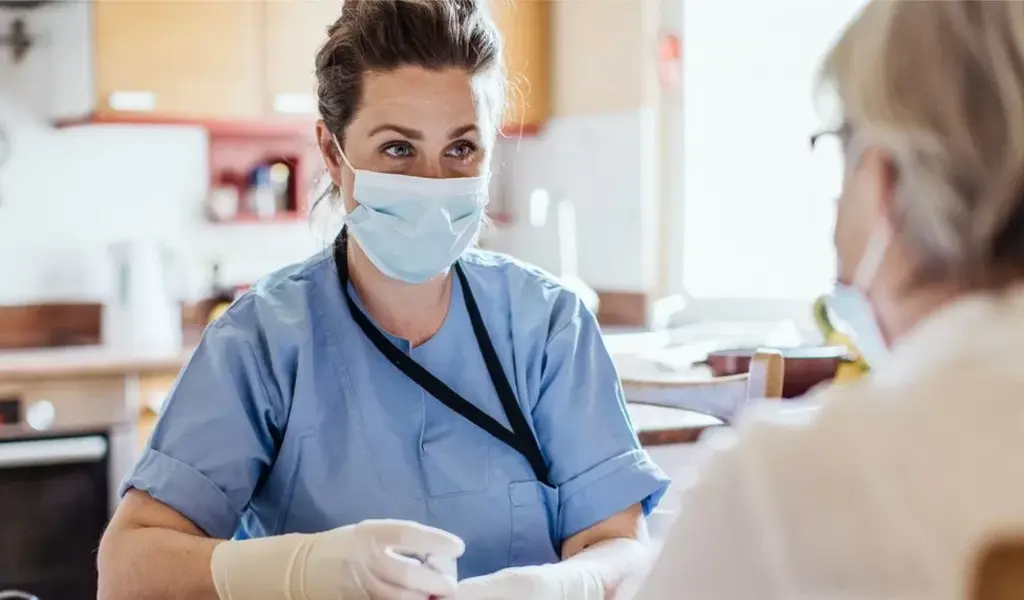 (CTN News) – The UK government is under scrutiny and could potentially face a judicial review due to its decision to exclude certain health workers from a one-off bonus.
This bonus was part of a pay deal to recognize the exceptional efforts of more than a million NHS staff in England during the COVID-19 pandemic.
Injustice for Outsourced Health Workers
The controversy arises from the exclusion of thousands of outsourced health workers, including community nurses and physiotherapists, from this payment. This decision has been widely criticized as an "injustice" given the significant contributions made by these individuals during the pandemic.
One physiotherapist, Julie Tollit, felt "completely demoralized" upon learning she would not receive the payment. These outsourced workers have been at the forefront, providing essential services in homes, NHS hospitals, and clinics.
Ms. Tollit's case is emblematic of those who did not qualify for the bonus, ranging from £1,655 to £3,789, because they are not directly employed by the NHS.
Instead, they work for not-for-profit organizations, including social enterprises, which collectively provide about a third of community health services for the NHS. There are an estimated 20,000 health staff in England employed under such arrangements.
A Valuable Contribution to the NHS
Social Enterprise UK, an industry body representing more than 10,000 of these outsourced workers, believes the exclusion is "completely unfair" and has initiated the process of applying for a judicial review.
These social enterprises play a crucial role in the NHS ecosystem, employing thousands of staff and reinvesting profits in the community.
Many of these healthcare workers, like Ms. Tollit, were previously employed directly by the NHS before being transferred to independent providers in a move to outsource certain services.
Ms. Tollit emphasizes that she is employed under the same terms and conditions as her NHS counterparts, and her patients consider her as part of the NHS.
The exclusion from the bonus has been deeply disheartening for those who have tirelessly worked to support the healthcare system during the pandemic.
Government's Position and Response
The UK government had announced a 5% pay rise for more than a million NHS staff in England earlier this year, and during negotiations, it was agreed that outsourced staff would not receive the additional bonus.
The government maintains that it highly values the work of all healthcare staff and is "considering its position" regarding payments to non-NHS staff.
The Wider Impact on "Bank" Staff
In addition to outsourced staff, some "bank" staff, health workers employed at other organizations and considered "non-statutory," have also missed out on these lump sum payments. This situation raises concerns about disparities in recognition and compensation for those who have contributed to healthcare services during the pandemic.
Regional Disparities in Pay Deals
It's worth noting that separate pay deals were made for staff working in the NHS in Wales and Scotland, potentially leading to regional variations in compensation for healthcare workers.
The controversy surrounding the exclusion of outsourced health workers from the NHS bonus highlights the need for a fair and comprehensive approach to recognizing the contributions of all healthcare professionals, regardless of their employment status or regional location.
The potential judicial review may shed further light on this matter and its implications for the healthcare system and its dedicated workforce.