Malaria Risk Is Increased By Multiple Gut Bacteria Species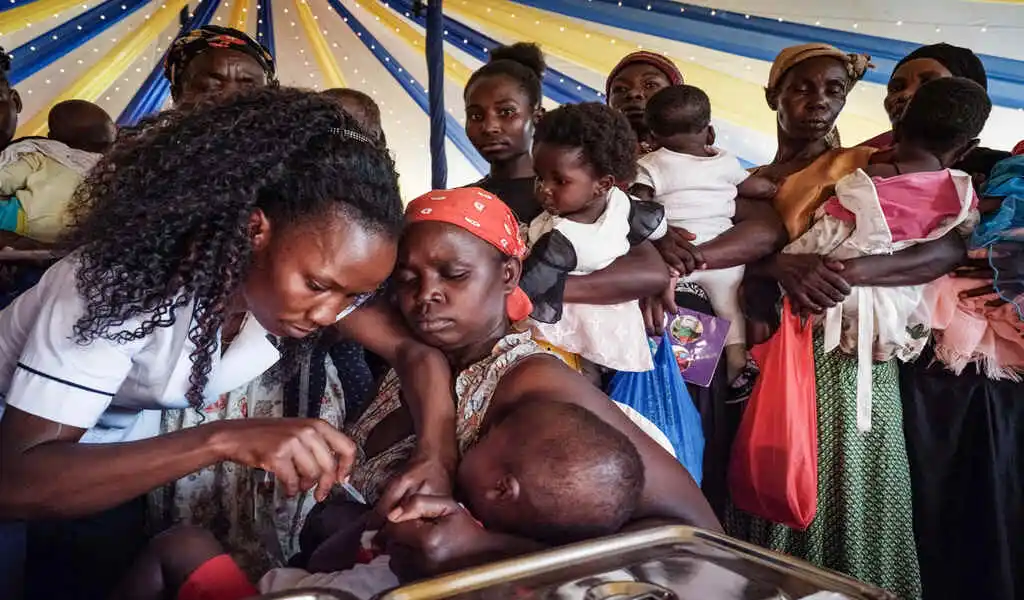 (CTN News) – Multiple species of bacteria have been found to increase the risk of severe malaria in humans and mice, when present in the gut.
Recent findings published in Nature Communications could lead to new approaches to prevent severe and associated deaths.
Parasites transmitted through mosquito bites cause, a life-threatening disease. According to the latest World Malaria Report from the World Health Organization, an estimated 619,000 people died from globally in 2021, with 76% of those deaths occurring in children.
The Ryan White Center for Pediatric Infectious Disease and Global Health and the Herman B Wells Center for Pediatric Research at the IU School of Medicine have developed several new vaccines, drugs, insecticides to manage mosquito populations, and improved health care processes as a result of previous efforts to combat the disease.
Over the last five years, the gains made in reducing malaria-related deaths have plateaued because new developments are desperately needed.
"This plateau emphasizes the need for novel approaches to prevent malaria-related fatalities," said Schmidt, whose lab investigates this global health crisis and its critical impact on children. We believe that our approach represents an exciting opportunity because there is no current approach that targets gut microbiota.
Schmidt and his colleagues made a groundbreaking discovery in a 2016 PNAS article that the gut microbiota can influence severity.
In response to this discovery, they set out to identify the exact bacteria within the intestinal tract responsible for this phenomenon, called "Bacteroides."
Researchers have found that mice harboring specific strains of Bacteroides are significantly more likely to develop severe in their latest study. In the intestinal tracts of malaria-affected children, there was a similar correlation.
Researchers at the Schmidt lab have primarily used mouse models of malaria in their research. Approximately 50 children with malaria in Uganda were studied by the research team thanks to collaboration with several colleagues in the field. Over 500 malaria-infected children will be the focus of their clinical observations.
The collaboration was made possible by Chandy John, MD, MS, of Indiana University School of Medicine, Ruth Namazzi, MB ChB, MMEd, of Makerere University, and Robert Opoka, MD, MPH, of Global Health Uganda.
The researchers are examining how severe may affect child neurodevelopment by studying children from households with a history of severe malaria.
Although these children may not show any symptoms of illness, some of them carry the parasite in their blood, allowing researchers to investigate risk factors associated with severe malaria, such as microbiome variations.
"Dr. Namazzi, Dr. Opoka, and I are not microbiome experts, so we collaborated with Nathan [Schmidt] on this part of the study," said John, the Ryan White Professor of Pediatrics at IU School of Medicine.
"I believe Nathan's findings are important because they point to the possibility that certain bacteria or combinations of bacteria in the gut may predispose a child to severe.
" To protect children from severe malaria, we might consider altering these combinations in the gut."
SEE ALSO:
FDA Warns That CVS, Rite Aid, And Other Eyedrops May Cause Infection