Police Arrest Owner of Mule Account After Teen Commits Suicide Over Scam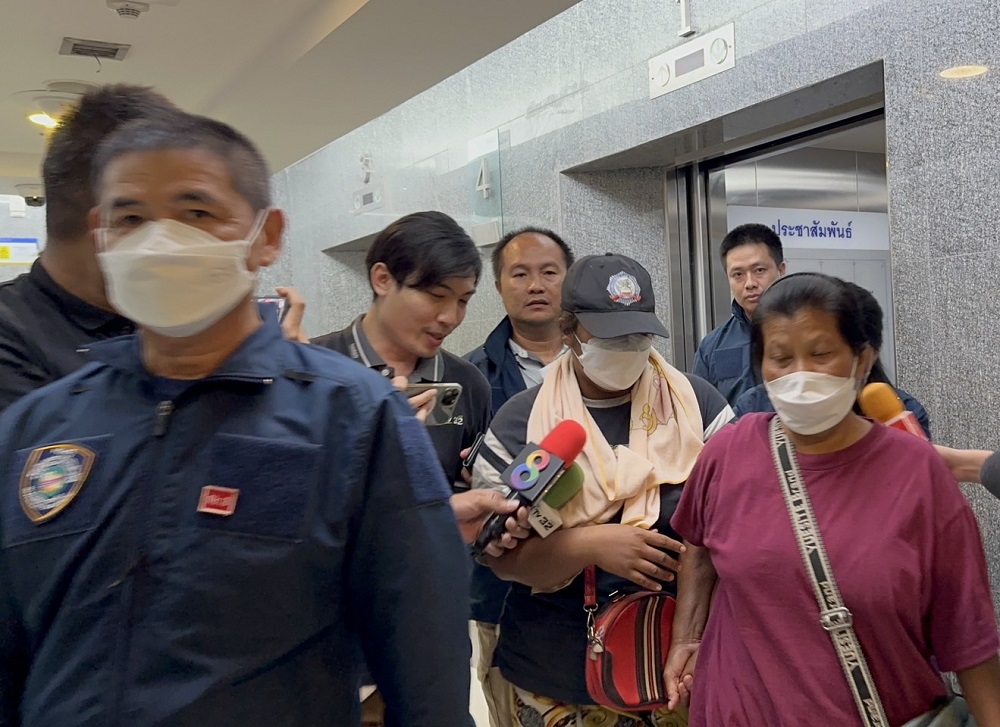 Police investigators looking into cybercrime have apprehended a woman who was the owner of a money mule account, used by an online scam gang to receive payments from their victims.
Dokkaew Kaewjerm, the suspect, was arrested in connection with the killing of Athiya Chuaykong of Nakhon Si Thammarat province.
On October 15, Athiya hanged herself in her bedroom, leaving a suicide note in which she stated that she had been duped by the gang into paying a down payment of Bt18,500 to acquire an iPhone 13 from a mobile phone shop in Thailand's northern border province of Chiang Rai.
She begged the shop to ship the phone to her after paying the required fee, but to no effect. The gang, on the other hand, demanded an additional Bt2,000 for insurance.
Athiya reluctantly sent the extra money to the group in the hopes of receiving her new phone. Police discovered line chats between Athiya and the fraudulent store on her phone.
Athiya is thought to have been ashamed of being tricked because she borrowed the money from two close friends, and she committed herself to avoid scolding from her mother. In her suicide note, she apologised to her mother and asked for forgiveness for her decision to commit suicide.
Police interviewed her friends and family and discovered that she deposited money into Dok Kaew's bank account four times. This resulted in Dokkaew's arrest.
Athiya's mother, Boonyuen Onkaew, 47, said she never imagined something like this would happen in her family.
"I had promised her that I would buy her a phone by the end of the month." I had no idea she'd order it from the online gang, which would lead to her death. "I would never blame her because I love her so much," she stated.
The inquiry, according to Pol Lt Col Sawat Niyomdej of Nakhon Si Thammarat province, reveals that the shop in question did not really exist.
Police charged Dokkaew with fraud and violating the Computer Crime Act.
Today (Thursday), the suspect refused to answer reporters' queries and appeared weary, allegedly following lengthy police interviews.
She said she had nothing to do with the group and was given Bt300 to open the disputed account.

Police Claim 500,000 Mule Accounts
Meanwhile, Thailand's Anti-Money Laundering police have has proposed new steps to combat the widespread use of "mule accounts", or bank accounts used solely for the purpose of launder money.
It stated that from the following month, customers using ATMs to deposit cash would be asked to present identification in order to facilitate better transaction tracking.
Amlo spokesman Witthaya Nititham said on Thursday that out of the 121 million accounts in use across the country, between 200,000 and 500,000 could be mule accounts.
Authorities from Amlo and the Cyber Crime Investigation Bureau of the local police force are combing through user profiles that they believe were set up by proxies on behalf of scam groups.
He said that authorities have already uncovered over 10,000 people responsible for opening over 70,000 "money mule" accounts.
Police investigations into fraud cases allowed for the tracking of money transfers made by victims, allowing for their identification.
After receiving the account information, commercial banks promptly placed a hold on the accounts in question.
Mr. Witthaya reported that Amlo has been doing further research on proxy accounts and has found that the number of such accounts is growing at a rate of around 1,000 per week.
Beginning November 11th, customers making cash deposits at ATMs will be required to provide identification. A citizen's ID number and a mobile phone number are required for every machine deposit of up to 30,000 baht. The bank will provide the depositor a one-time password (OTP) to enter before completing the transaction.
The depositor must present their ATM, debit card, or credit card details and PIN for each machine deposit between 30,000 and 100,000 baht.
Mr. Witthaya stated that in cases involving fraud and online gaming, Amlo has confiscated and frozen assets totaling over 9.4 billion baht over the past year. The state has successfully claimed assets worth 8.8 billion baht in most of the cases that have reached a conclusion in court.