Immigration Police Apprehend Hacker Wanted in Singapore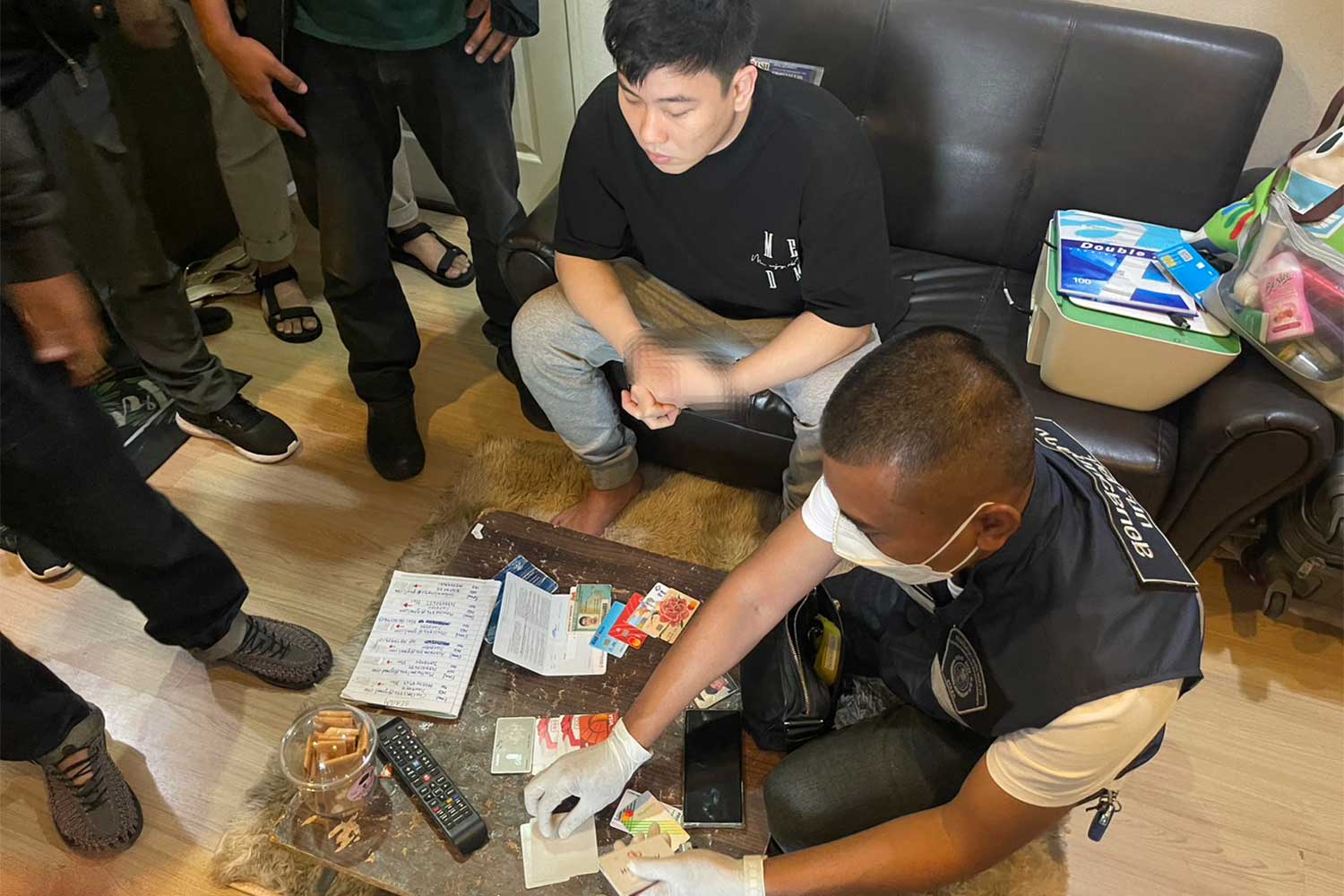 A Singaporean fleeing to Thailand was apprehended by Immigration police in Bangkok for allegedly hacking personal accounts on social media platforms in his home country. Ong Jian Zhen, 32, was apprehended by Immigration police on Thursday at a condominium in Bangkok.
Ms. Ananyalak Chuenjai, a 28-year-old Thai woman, was also detained after officers seized a sachet of crystal meth, two sachets of ketamine, and one sachet of Erimin 5 from the room. Three bank accounts and an electronic balance were also seized.
According to Pol Col Phadol Chandorn, superintendent of the Technology Crime Suppression Division sub-division 5, Mr Zhen was wanted under an arrest warrant issued by the Sa Kaeo Provinciali Court on December 19 for using a fake passport.
Earlier, the Singapore Police Force's Criminal Investigation Department contacted Central Investigation Bureau (CIB) commissioner Pol Lt Gen Jirabhop Bhuridej for assistance in apprehending Mr Zhen, who allegedly hacked personal social media accounts to buy goods online, causing harm to many people, according to Pol Col Phadol.
On October 26, immigration officers arrested the Singaporean for attempting to enter the country with a forged passport. According to Pol Col Phadol, he was temporarily released on bail and escaped.
Police launched an investigation and tracked him down in Bangkok. They followed him to his room and arrested both him and the Thai woman.

Immigration will extradite Singaporean
According to the arrest warrant, the arresting team initially filed charges against the suspect. Immigration officers charged him and the woman with conspiring to possess illegal drugs and turned them over to Immigration office in Bangkok for legal action then extradition.
Meanwhile, the Ministry of Digital Economy and Society reports, over 1500 people were arrested in 2022 for online fraud and gambling. At their first meeting of the year, the Cybercrime Control Committee, led by DES Minister Chaiwut Thanakhamanusorn, revealed their annual cyber-crime statistics.
Among the 1,570 arrests were 166 suspects in eight call center scams. Other arrests involved 461 illegal online gambling websites and 270 cases of online trading fraud.
According to the statistics, 118,530 sim cards were seized for phishing calls or messages. It also revealed that 58,463 illegal bank accounts were opened for the sole purpose of cyber-crime, prompting the closure of eight illegal account trading groups on social networking sites.
The committee also followed up on the closure of 6,024 illegal website URLs, the majority of which were suspected of hosting anti-monarchy and illegal online gambling sites.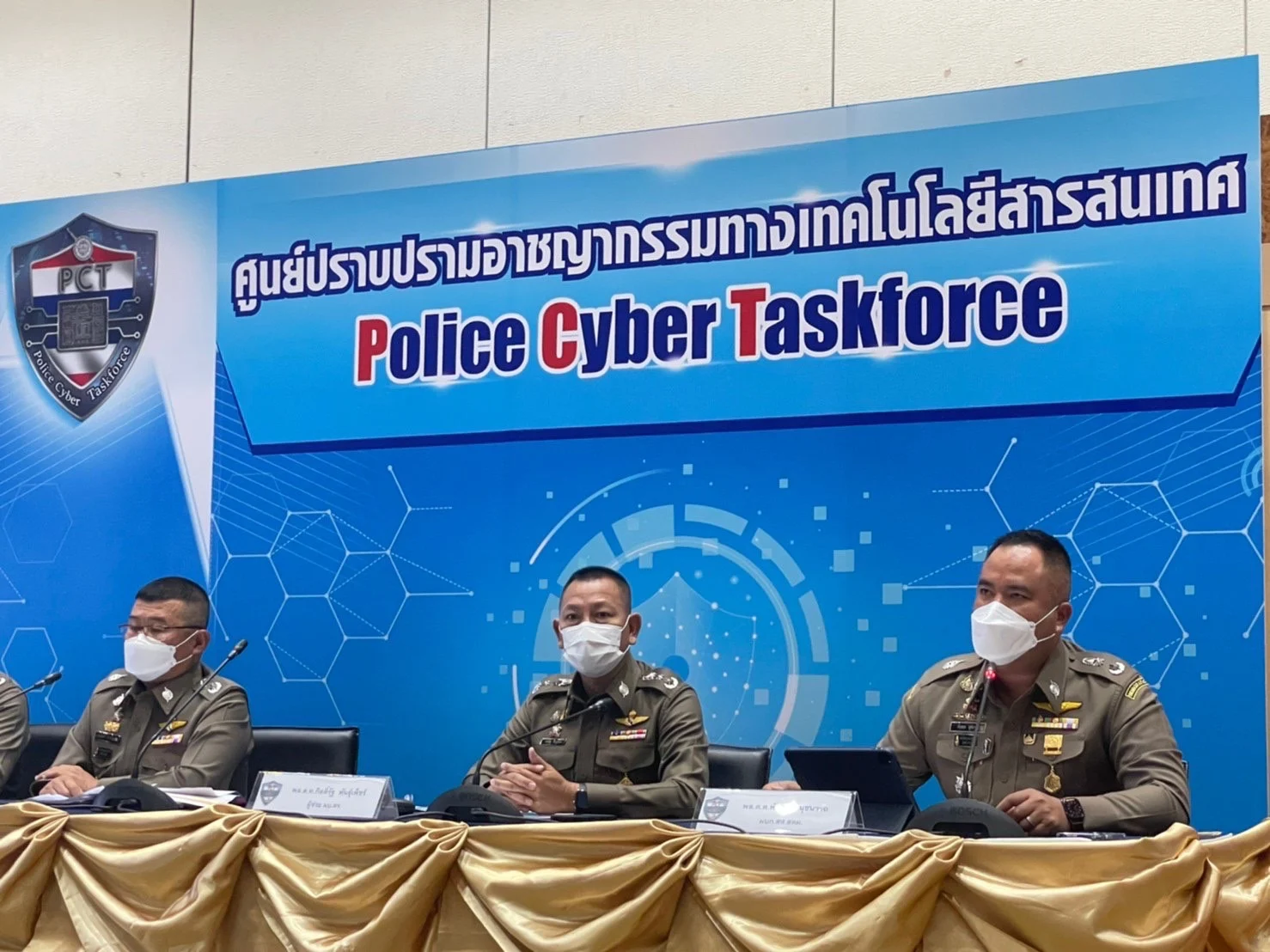 Mr Chaiwut stated that because online gambling is legal in some neighboring countries, Thai gamblers tend to gamble on those websites, causing significant economic and social harm.
On Wdnesday, a 33-year-old woman was arrested in connection with a YouTube scam that resulted in the suicide of a middle-school student.
According to the Cyber Crime Investigation Bureau, Ms. Naphaporn Homchan, the suspect, was arrested on Wednesday at her home in Ayutthaya, on a warrant issued by the Nonthaburi Provincial Court on Tuesday.
Ms. Naphaporn duped the victim into watching the YouTube ads, which claimed to be one of his "missions," according to his suicide note. She then persuaded the victim to invest in online trading, which resulted in him borrowing at least 14,000 baht from his mother.
The suspect later vanished, causing the victim to realize he had been duped, leading to his suicide. His parents filed reports with CCIB police, which led to his arrest on Wednesday.