Immigration Officers in Thailand Linked to Chinese Visa Scam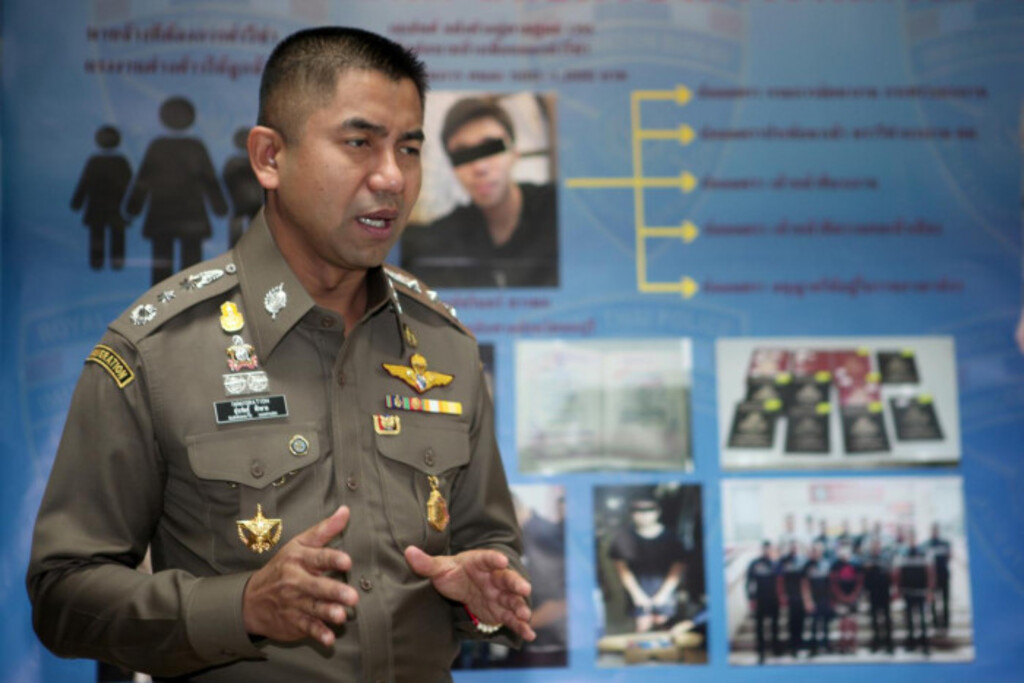 An investigation into senior Immigration officers' corruption in Thailand has discovered clear evidence of some officers assisting foreign criminals and even owning foundations that arranged visas for Chinese nationals.
One of the foundations had its headquarters in a chicken coop, according to deputy national police chief Pol Gen Surachate Hakparn, who presented his findings to national police chief Pol Gen Damrongsak Kittiprapas the day before.
According to Pol Gen Surachate, the investigation committee discovered clear evidence of offenses such as the renewal of visas for Chinese nationals through foundations, visa applications by schools, and the falsification of a deputy governor's signature. He did not provide any additional information.
Some officers had set up foundations to apply for visas for Chinese nationals in houses and even a chicken coop. According to Pol Gen Surachate, investigators discovered that some IB officers were the owners of foundations that hired agents to falsify documents.
According to him, the national chief has ordered severe punishment for all of the officers involved.
He added that police are planning to summon all of the accused officers, ranging from commanders and station heads to operational officers, to face the charges next week.
Immigration officers approving non-immigrant visas
Chuvit Kamolvisit, a former massage parlor tycoon and politician, has been supplying police and the media with documents allegedly detailing links between corrupt officials and grey businesses run by Chinese triads in Thailand for weeks.
He claims that three former Immigration Bureau division commanders accepted bribes in exchange for approving non-immigrant visas for 3,325 Chinese nationals who entered the country on tourist visas.
He estimated that getting such an application approved by one of the commanders would cost between 100,000 and 300,000 baht per person. As a result, the national police chief convened an inquiry panel.
Mr Chuvit reported to the Justice Ministry in November information about alleged financial activities of Chinese triads in Thailand.
Since then, a number of arrests have been made, the most notable being that of suspected crime boss Chaiyanat "Tuhao" Kornchanayanant, a Chinese national married to the niece of a former national police chief and deputy prime minister.
Mr Chaiyanat surrendered on November 23 after the Bangkok South Criminal Court issued an arrest warrant for him for alleged involvement in the drug trade. Despite his denial of all charges, the court denied him bail, and he has remained in custody since.
According to secretary-general Wichai Chaimongkol, the Office of the Narcotics Control Board has seized assets worth more than 1.1 billion baht from the suspect.