Celebrity Couple Indicted for Fraud in Multi-Million Dollar Forex 3D Scam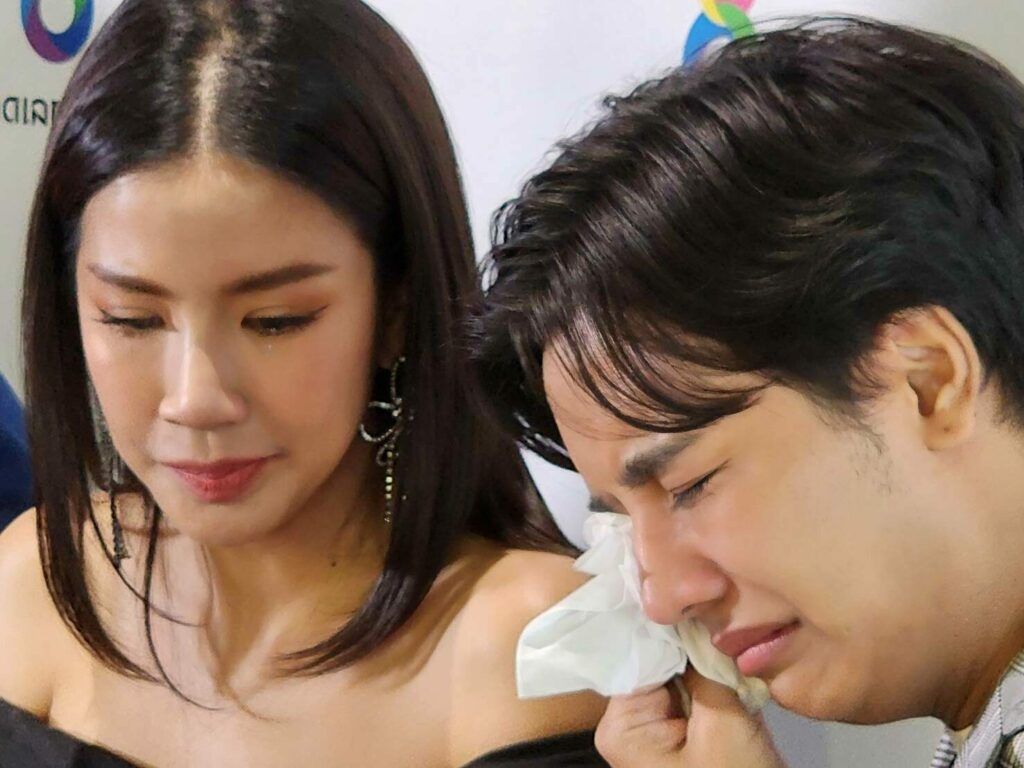 Prosecutors in Thailand have charged celebrity couple "DJ Man" and his singer-wife "Baitoey" as well as four others with fraud in the multi-million dollar Forex 3D Ponzi scheme.
Mr Pattanapon Kunjara "DJ Man" and Ms Suteewan Kunjara "Baitoey" arrived at the Office of the Attorney-General's department of special litigation on Tuesday morning, accompanied by their lawyer, to hear the prosecution's decision in the case against them.
The couple and four individuals were charged on three counts: conspiracy to obtain fraudulent loans, public fraud, and entering false information into a computer system in violation of the Computer Crime Act.
Mr Pattanapon, alias "DJ Man," told reporters that he was unaware of the prosecutors' decision and that he had not prepared any assets to support a bail application. He was expecting his mother to arrive. Ms Suteewan, also known as "Baitoey," was tense and refused to interact with reporters.
Prosecutors indicted all six defendants in the case on all three counts on Tuesday morning, according to deputy spokeswoman Kosolwat Intuchanwong. The Department of Special Investigation (DSI) charged the couple and six people in February on allegations related to the Forex-3D Ponzi scheme.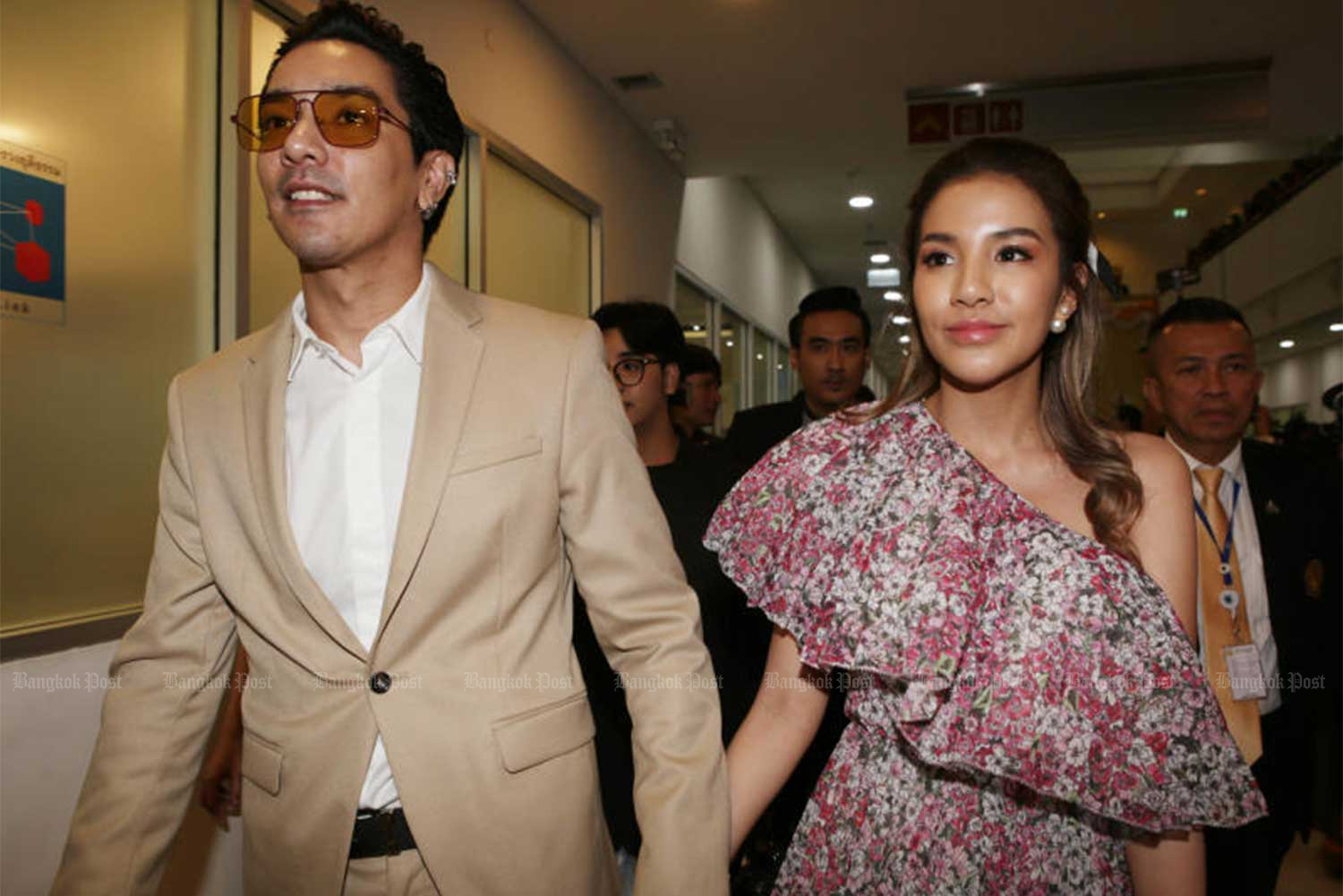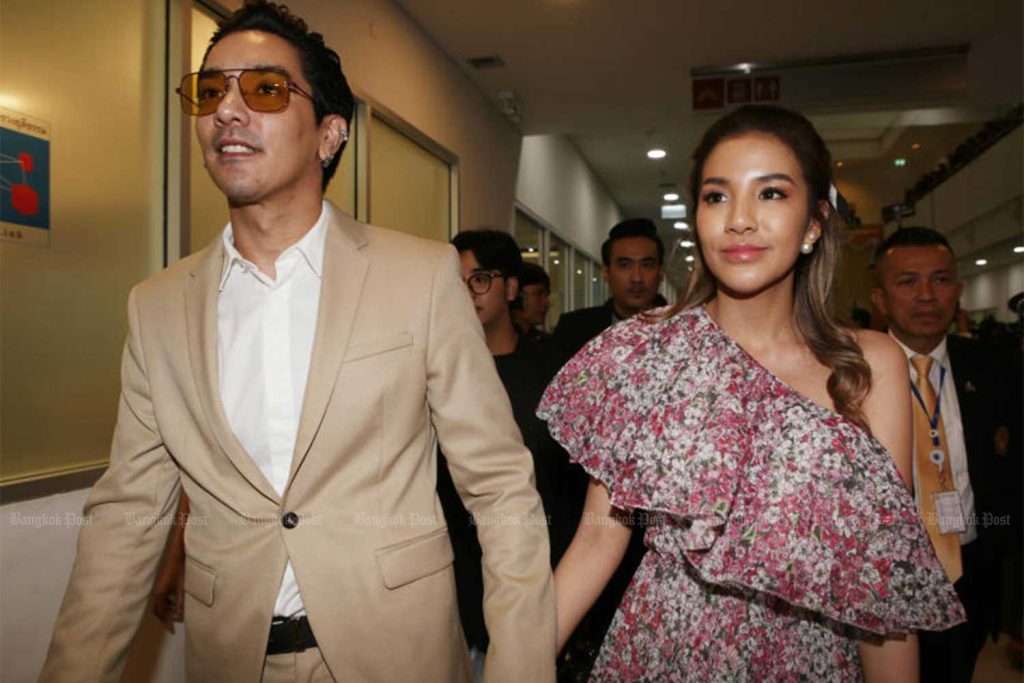 Mr Pattanapon and Ms Suteewan appeared before DSI investigators in September to admit to the three charges, which they all disputed, and were then discharged. They were among the 16 people accused of being involved in the Forex 3D scam.
The DSI called Mr Pattanapon and Ms Suteewan in 2019 to clarify their relationship with Apiruk Kothi, the owner of Forex-3D, who is accused of a multibillion-baht fraud.
Forex-3D advertised itself as an online foreign exchange dealer with a beautiful website, but it was unregistered and operated as a Ponzi scheme. It was promoted by celebrities who were paid to do so.
The Criminal Court later denied bail to Mr Pattaporn and Ms Suteewin, and they were detained in detention together with two other defendants who did not seek for bail. The first defendant is Pattanapon, 40, and the second defendant is Ms Suteewin, 35.
Mr Pattanapon's mother appealed for bail, pledging 100,000 baht as surety and requesting that he be equipped with an electronic tag that would follow his activities. Suteewin's younger brother sought for her release on bail, giving 5 million baht as surety and requesting that she be electronically tagged.
Chatchai Khotchahin, 35, and Suranart Nakmusik, 38, provided 100,000 baht and 400,000 baht as surety, respectively, but were also denied parole. The fourth and sixth defendants declined bail.
The court determined that all of the accused posed a flight risk.The men were detained at Bangkok Remand Prison, while the ladies were detained at the Central ladies's Correctional Institution.

Forex Scams in Thailand
Forex-3D is a foreign exchange broker that was established in 2013 and is based in Thailand. The company offers online trading services in various financial markets, including forex, metals, and CFDs. Forex-3D offers several account types to its clients, including a standard account, a premium account, and an ECN account.
It's worth noting that Forex-3D has been subject to regulatory action by the Thai Securities and Exchange Commission (SEC) in the past, and in 2019, its license was revoked. As a result, it's important for anyone considering using Forex-3D or any other forex broker to carefully research the company and ensure that it is properly regulated by the relevant authorities in their jurisdiction.
Unfortunately, like in any other country, there have been forex scams reported in Thailand. These scams typically involve fraudulent forex brokers or investment firms that promise high returns on investments but then disappear with investors' funds.
To avoid falling victim to forex scams in Thailand or anywhere else, it's important to do your research and carefully vet any broker or investment opportunity before investing any money.
Here are some tips to help you avoid forex scams:
1. Check for proper regulation: Make sure that the broker or investment firm is properly regulated by the relevant authorities in Thailand or the country where they are based.
2. Do your research: Look up reviews and feedback from other traders or investors who have used the broker or investment firm before. Also, research the company's history and any past regulatory action taken against them.
3. Beware of promises of guaranteed profits: No legitimate investment opportunity can guarantee profits. If something sounds too good to be true, it probably is.
4. Be wary of high-pressure sales tactics: If a broker or investment firm is pressuring you to invest quickly or heavily, it could be a sign of a scam.
5. Keep your personal information safe: Never give out your personal or financial information to a broker or investment firm that you don't trust completely.
By following these tips and being vigilant, you can help protect yourself from forex scams in Thailand or anywhere else.