Expand Your Reach: Sell Your Products on eCommerce Marketplaces in US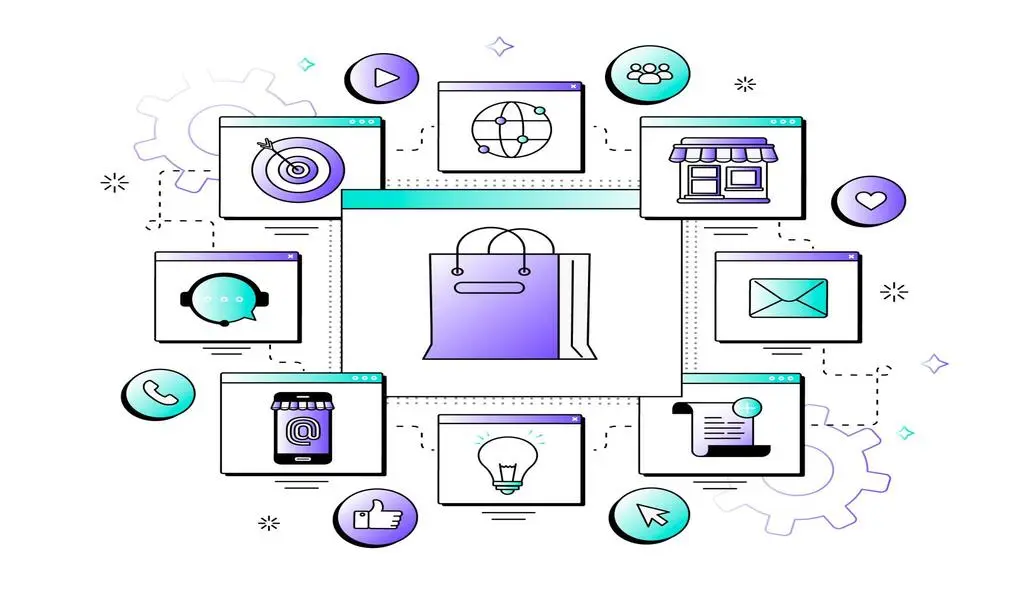 Sell Your Products on eCommerce Marketplaces in US – Around 80% of people shop online at least once a month, according to I.P.C., 2022. Online shopping has gained immense impetus in the past few years, and therefore, it has become imperative to expand to more significant markets and explore new opportunities.
Although China and Korea have a fast-growing eCommerce sector, the U.S. has one of the highest numbers of Internet users all over the world. Around 200 million people prefer shopping online, and eCommerce sales are said to touch USD 1.7 trillion by 2027.
Despite being a mature eCommerce marketplace with high customer expectations, the U.S. is a cross-border, trade-friendly nation. eCommerce store owners can make the most of its advanced transportation systems and traffic routes. It makes U.S. logistics and shipping a hassle-free experience when compared to different regions.
It's important to learn ecommerce market place basics because It can be extremely lucrative to sell your products on an eCommerce marketplace in the U.S.A. Here are eight points to consider before introducing your eCommerce store to the U.S. marketplace.
Research your target market well.
The U.S. eCommerce market has infinite businesses. So, it is inevitable to choose the right niche area and product. Start with determining your competitors and then determine the profit and consumer demand.
Next, prepare a product line that matches the U.S. market. For instance, People from the U.S. prefer sustainable and vegan products. So, you must create a product that aligns with this outlook and supports the environment.
Choose a powerful eCommerce platform.
Build your eCommerce store on a robust platform that takes care of all your scalability and expansion needs. For example, Adobe Commerce, commercetools, Shopify, and Salesforce Commerce Cloud are some of the most popular eCommerce platforms that provide a suite of valuable features that help your business touch newer heights. Carry out thorough research and pick the right eCommerce platform that is in line with your specific needs and budget.
Pick the right sales channels.
Brand growth needs diversification; you must expand your eCommerce business to various channels to acquire customers and build revenue streams. While choosing an eCommerce platform, consider whether they offer customizations in product cataloging, checkout process, and advertising.
For example, An apparel eCommerce business can benefit from Instagram and Pinterest. It can help them generate brand awareness and get noticed among their target audience. On the other hand, you can consider Etsy and eBay to establish a foothold in niche, custom-made or handcrafted products.
Decide your shipping and fulfillment strategy.
Timely shipping and quick delivery are the two aspects that can make your eCommerce business stand out from the crowd. Go for third-party or fourth-party logistics partners so that you can impart a smooth delivery experience to your customers.
Generally, 3PLs (like FedEx DHL) work as warehouse or fulfillment center agents who maintain a stock of your products. They pick them up and then ship them through courier partners after proper packing.
They also help in streamlining your returns and exchanges while reducing operational expenses. They can also help with one-day or same-day express deliveries.
Determine the pricing model.
Your customer conversion and retention depends on the pricing model. Business goals, revenue targets, brand positioning, and competitor pricing influence the pricing model. It can be a bit taxing to create the right pricing model. Do not determine the price just on the basis of what your competitors are charging.
You must take into account different pricing models, demand forecasting, and production cost while determining it. For example, You can go for premium pricing if you are using environment-friendly, vegan products that contribute to creating a sustainable world. Take the help of business analysts so that you can make the right decision.
Pay attention to multichannel personalization.
Just like all the other parts of the world, people in the U.S. expect personalized experiences while shopping online. It is one of the most important factors when we talk about high conversion potential.
You can personalize your landing page website search with filters, size charts, order tracking pages, and product recommendations. It will not only help you boost conversions but also increase the customer's lifetime value.
By sharing the right recommendations, you can also improve your average order value. For instance, If someone has purchased a pink party gown, you can email them product recommendations for pink stilettos or matching earrings to go with it. You can also show targeted ads on Facebook or Instagram to encourage them to make another purchase.
Utilize social commerce.
Social commerce is expected to reach USD 2.9 trillion by 2026. So, you must make the most of these platforms, like Instagram, Facebook, TikTok, and Pinterest. It will help customers find your products and purchase directly from those platforms, eliminating the need to go to your website. It will increase dynamic marketing opportunities for your business.
Approach key opinion consumers (K.O.C.s) or micro-influencers to drive social commerce by organic, word-of-mouth publicity. It is also interesting to know that in a deal between YouTube and Shopify, companies can sell through live streaming, videos, or a storefront on YouTube. Besides, Twitter Shops lets companies feature up to 50 items on their Twitter profile.
Offer the best customer service.
If you want to have an edge over your competitors in the U.S. eCommerce marketplace, focus on offering impeccable customer service. Everyone expects timely resolution of order issues and technical glitches.
Failing to address these concerns on time can make your customers abandon you and move to the competitors. So, try to deliver a delightful shopping experience as far as possible. Include multiple contact options like in-app chat, call, and email so that the customers can easily reach you to get their questions answered.
Wrapping Up
Although the U.S. is a saturated marketplace, it still has a huge scope to grow your business. Thorough planning and careful execution are the two pivotal requisites for expanding your reach to U.S. eCommerce. Next comes the creation of a powerful business identity, getting the right products, and building a customer-centric website.
Once you are ready to launch, invest in the right marketing strategies considering the growth of mobile commerce and social commerce in the U.S. If you follow all these steps, it won't take long to reach the break-even point and scale up your eCommerce business in the huge market of the U.S.A.
SEE ALSO: Italian Banking Stocks Tumble As Government Approves 40% Windfall Tax For 2023