Everything You Need to Know About Saas App Development Benefits and Challenges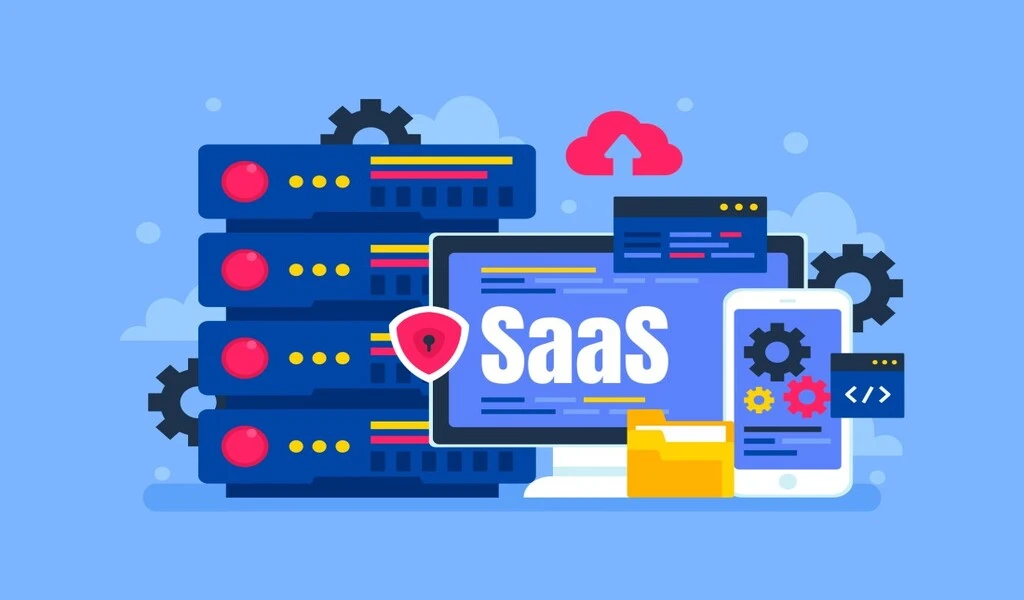 Software as a Service or SaaS refers to an approach used for providing web-based apps via the Internet, making accessing them simple without the hassles of configuring or maintaining other software installations or managing complex hardware/software issues.
SaaS app development has revolutionized both the delivery and use of SaaS applications, as more businesses choose cloud-based SaaS solutions like apps to remain competitive while meeting clients' ever-evolving needs. The SaaS industry can only expand as more organizations use this solution to stay ahead of the competition while meeting these evolving client expectations.
SaaS development companies allow today's tech titans to adopt more flexible, scalable, on-premise models that easily integrate with platforms and applications, thanks to SaaS software development's proliferation. Businesses may now leverage cloud technology's capabilities in developing innovative solutions using SaaS development services.
In this blog post, we will examine more closely the advantages SaaS app development provides to companies as well as any difficulties faced during its creation.
Benefits of SaaS App Development
SaaS provides one of the best alternatives to installing software traditionally in business environments where servers need to be created and applications installed and configured manually, thus opening up new opportunities. Here are its key benefits.
Benefit 1: Saves Time
Software as a Service differs significantly from conventional enterprise software because SaaS applications already installed and configured in the cloud make the deployment and configuration faster & seamless, plus run via an internet browser 24/7 for compatibility across any device, making SaaS much more accessible & accessible than its traditional enterprise equivalents.
Benefit 2: Low Cost
SaaS applications or software require no large infrastructure to acquire. Therefore, their acquisition dramatically minimizes upfront resources needed and may only need to be purchased temporarily based on limited resource needs.
Since SaaS is subscription-based, there's no risk associated with initial license fees, which allows your organization to save money with no upfront cost and flexible payment processing – two key benefits. Furthermore, maintenance costs can also be decreased since SaaS providers own and share ownership of the ecosystem among all of their consumers.
Benefit 3: High Scalability
SaaS providers typically offer multiple subscription plans and the flexibility to change any plan when necessary without incurring an expensive upfront software/server purchase or update fee.
Furthermore, you have the freedom to scale your software as a service up and down according to your changing needs – an especially viable solution for small start-up businesses without sufficient capital, expertise, or time required to host on-premise apps themselves.
Benefit 4: New Release and Personalization
With SaaS apps as providers, upgrades or new releases of solutions available to potential customers are simplified significantly. Both effort and costs associated with upgrades/releases are lower compared to conventional models.
Also, customization is easier thanks to SaaS packages being user-friendly, allowing business needs to change or personalize software packages according to user demand easily. Furthermore, implementation for quick cloud apps accessible is fast & effortless, with self-provisioned solutions available almost instantaneously through public clouds.
Benefit 5: High Compatibility
For standard software installation and updates to become increasingly time-consuming and costly over time, compatibility issues further compound these difficulties and frustrates upgrading processes even more.
All this can be overcome using SaaS dev: all that a user has to do is log onto the latest upgraded version of SaaS software; update management is handled by vendors who must ensure end users always use the most up-to-date version available to them for use.
One fundamental tenet of SaaS development is eliminating software maintenance costs and incompatibilities issues, thus providing businesses with greater focus and greater productivity.
Benefit 6: Guaranteed Levels of Services, Backups and Data Recovery
One key difference between SaaS applications and traditional software is their precise detail on how the software operates. Conversely, standard software typically involves time-intensive backup processes, which must be conducted weekly unless an expensive automated solution is deployed – these tedious duties could only ever be avoided with SaaS!
SaaS development applications streamline the tedious task of backing up data by automating it without user intervention, keeping its integrity protected in this manner.
Benefit 7: Amplified Security
SaaS developments typically provide better data protection than traditional software development methods do for organizations' information. SaaS applications have come a long way since their inception; nowadays, they provide organizations with a highly safe and secure platform where their valuable business data can be safely stored efficiently.
Plus, SaaS platforms, servers, data, and applications are actively protected and managed by various data security specialists who ensure it stays that way! This gives organizations peace of mind, knowing their data's protection is guaranteed!
Benefit 8: Rapid Deployment and Updates
SaaS applications can be quickly deployed and updated, giving users access to all the newest features and improvements as soon as possible. This ensures applications remain engaging for their users while helping businesses stay competitive in today's fast-paced digital landscape.
Compared with traditional software installations or updates, users don't have to wait around before being able to start using a SaaS development product; all they have to do is log in directly to it!
Rapid deployment and updates offer another key advantage of rapid SaaS application development: gathering user feedback faster. By closely watching user behavior and collecting input on applications they develop, developers are better able to identify areas for improvement as quickly as any issues arise, keeping applications relevant and valuable for their users over time. Agile development approaches enable SaaS applications to adapt as their needs and expectations change over time.
Challenges of SaaS App Development
Although developing SaaS applications usually conforms to best practices of agile and lean development methodologies, certain obstacles must be watched for when designing them.
Challenge 1: Meeting the needs of the customers
One of the primary challenges associated with SaaS development is meeting customer requirements and expectations, both current and anticipated, in terms of timing. It would be best if you adapted over time as needs may alter over time. You need a product that provides full fulfilment of these requirements and expectations.
To overcome this challenge, follow a customer-driven path from the outset, research customers' requirements, anticipate customer desires, and listen carefully when listening. Also, pay special attention when conceptualizing future product features – this way, your users' requirements can be fully accommodated in solutions that meet them entirely.
Challenge 2: Hiring a development team with a service-oriented mindset
SaaS design and development services orientation are of critical importance when developing SaaS apps as they ensure each member of your team understands all aspects of the project, including current and future goals as well as scalability potential.
As such, it is ideal to hire people with experience building SaaS apps who share a passion for helping others solve their issues by developing amazing software-as-a-service solutions.
Challenge 3: Select the Appropriate Technology
Its Scalability is one of the primary advantages of SaaS applications. Therefore, it is wise to consult a SaaS app development vendor to find an optimal tech stack that will support this goal.
Conclusion
With SaaS becoming more ubiquitous globally, creating an effective product with cutting-edge features is increasingly vital to keeping up with market demands and trends. Custom Software development companies offer effective solutions for start-ups and mid-sized enterprises looking for hosting applications on servers while providing them to their clients over the Internet.
Successful entry into the software-as-a-service industry demands overcoming barriers and applying best practices, but also understanding fundamental elements, building an experienced team, and overcoming any hurdles to ensuring long-term success.
SaaS provides too many advantages to be ignored – designing successful SaaS applications requires understanding fundamental elements, gathering an experienced group, overcoming hurdles to ensure long-term success, and developing SaaS applications with great user experiences that bring long-term growth potential.
With end-to-end SaaS development services, it's easier than ever to implement all the essential components for an effortless SaaS solution. Connect with us now and discover more about SaaS development processes and approaches!
SEE ALSO: French Authorities Nvidia Raid: Why France Is Even Interested?