Garmin Debuts ECG App, But It's Only On One Watch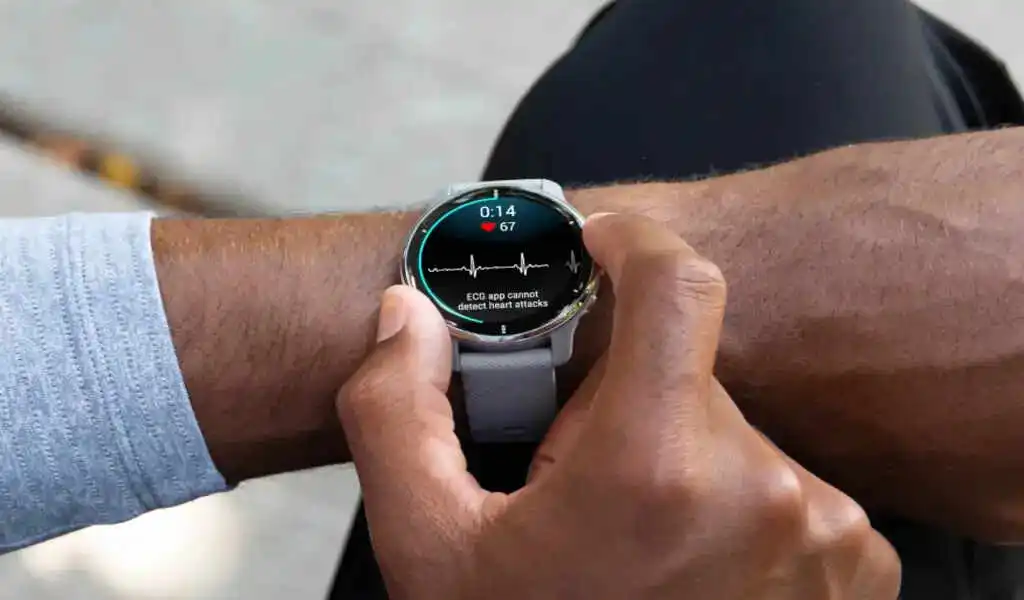 (CTN News) – Garmin does not yet have a dedicated electrocardiogram (ECG) app, despite the fact that its wearables are geared toward health, but today it has filled that gap with this app.
A new app from the company called ECG App has been released that allows you to study your heart rhythm and look for evidence of atrial fibrillation (aka AFib), just as it is possible to do with equivalent apps on other devices.
The Garmin Connect app allows you to sync your results with Garmin Connect.
This will enable you to create a report that you can share with your healthcare provider if you notice any signs of trouble.
In order to get the most out of this software, you will need to choose the kind of device that is optimized for its use so that you can get the most out of it from the get-go.
According to Garmin, at the moment, only Venu 2 Plus owners who live in the United States are able to use the Venu 2 Plus app for their Venu 2 Plus device.
As well as updating the firmware on the devices, the Connect app will also need to be updated. Eventually, the company plans to expand its support for more devices and countries as time passes by.
However, this will require further government approval before they are able to move forward with the expansion. In order to get an ECG application to be available for your running watch, you will most likely have to wait for a while.
For the first time, Garmin has received clearance from the US Food and Drug Administration for its app.
It should be noted that, as with similar apps, this app is not meant to be a definitive verdict on your heart health and won't detect cardiac arrests.
It is imperative to note that your wristwatch only offers functionality comparable to a single-lead ECG.
It is possible for your doctor to perform a multi-lead ECG in order to provide a more accurate assessment of your health.
Garmin vice president Dan Bartel states that this app is primarily useful for detecting AFIB at its earliest stage, when it is difficult to detect at a medical facility.
In the event that an ECG is a must-have feature, there are several alternatives to consider.
There have been watches with this technology for a long time, including those from Apple, Google (including Fitbit), Samsung, Withings and others.
Even with more choices, it is difficult to complain, and this may be an appealing feature if you prefer the capabilities of Garmin's overall fitness and health tracking system.
Which model of Garmin is best?
Best Garmin watches
Fenix 7. Best all-round Garmin watch.
Forerunner 255. Best affordable model.
Epix 2. Best for smartwatch features.
Venu 2 Plus. Best for 24/7 wear.
Instinct 2. Best mid-range Garmin watch.
Vivomove Sport.
Forerunner 955.
Enduro 2.
SEE ALSO:
'Various Daylife' Coming To Android & iOS On January 23