Call Of Duty: Modern Warfare III Beta – Everything You Need To Know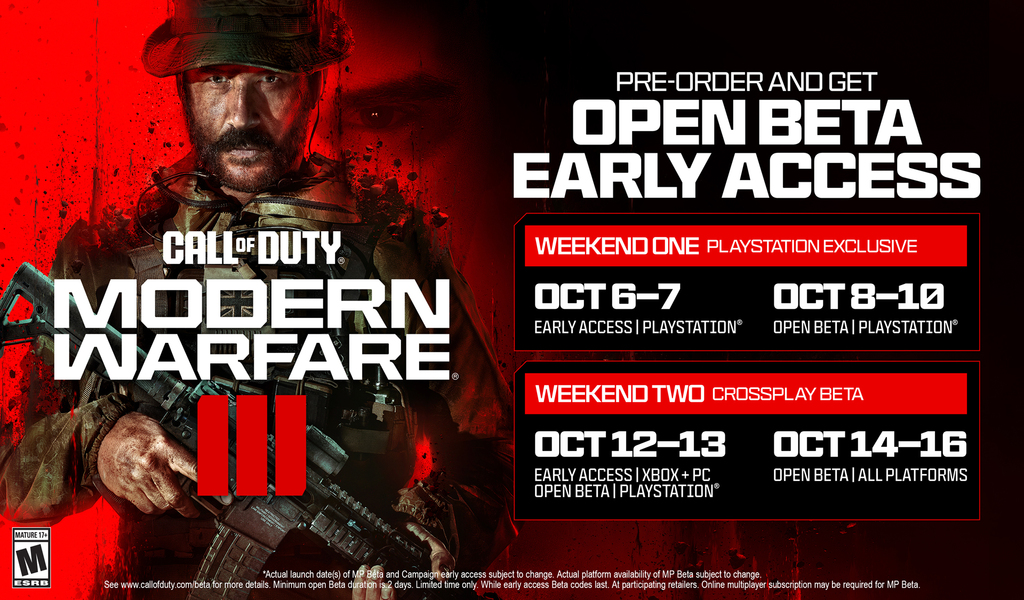 (CTN NEWS) – The Call of Duty: Modern Warfare III Beta is finally here, and it's time to jump into the action.
Whether you're a newcomer looking for fast-paced, high-octane gameplay or a seasoned Call of Duty player excited to revisit classic Multiplayer maps, this guide will help you get started with everything related to the Beta.
The Call of Duty: Modern Warfare III Beta is divided into two weekends, offering a range of maps and game modes to explore.
The Multiplayer maps will be a nostalgic trip for those who've played Call of Duty: Modern Warfare 2 (2009), but they come with the latest technical improvements and modern movement mechanics, delivering a refreshed and exciting experience.
Weekend One: October 6-10
Thank you for providing the details regarding the schedule and access for Weekend One of the Call of Duty: Modern Warfare III Beta on PlayStation. Here's a breakdown of the key dates for PlayStation players:
PlayStation Early Access: If you've preordered the game on PlayStation, you can dive into the Beta starting on Friday, October 6 at 10 AM PT. This early access period allows you to get a head start and experience the game before others.
PlayStation Open Beta: For the rest of the PlayStation community, the Beta opens on Sunday, October 8 at 10 AM PT. This includes players who didn't preorder the game. You can join in and explore the action-packed world of Modern Warfare III.
Beta Conclusion: The Weekend One Beta comes to a close for all players on Tuesday, October 10 at 10 AM PT. Be sure to make the most of this opportunity and provide valuable feedback to the developers.
Remember to mark these dates in your calendar so you can jump into the Beta as soon as it's available to your PlayStation platform. Enjoy the early access, and may your skills shine on the battlefield!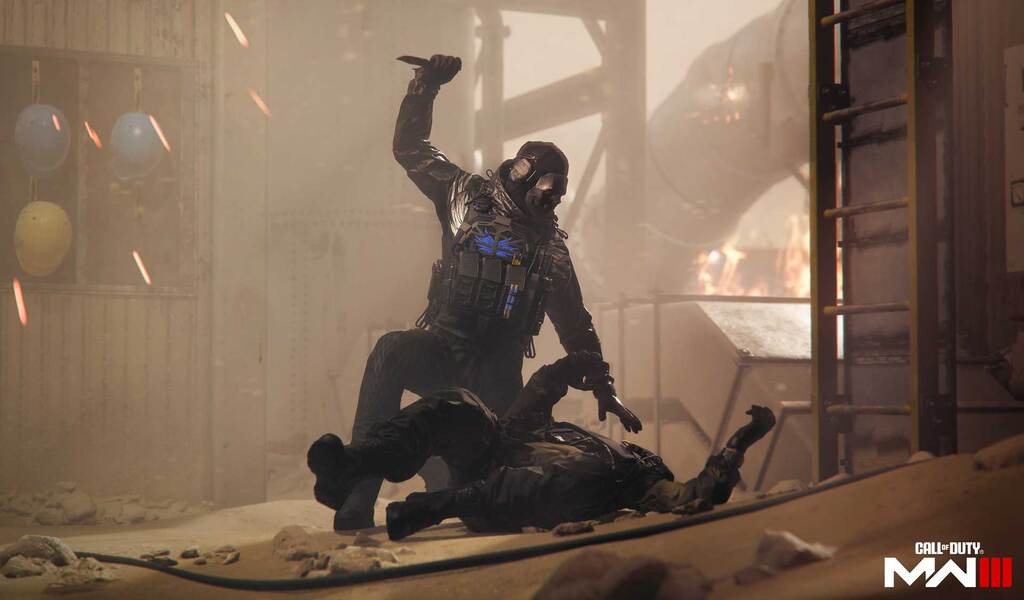 That's great information for PlayStation players eager to get into the Modern Warfare III Beta. Here's a quick recap:
Beta Access via PlayStation Store: To access the Beta, PlayStation players can simply download it from the PlayStation Store. Those who have preordered the game digitally are automatically registered for Early Access, which begins on Friday, October 6.
Beta Code for Physical Preorders: If you preordered Modern Warfare III through a participating retailer, you should have received a Beta code. This code might be printed on the retail receipt or sent to you via email on an online receipt.
With this guidance, players can easily get their hands on the Beta and join the action. Enjoy your early access and the thrilling gameplay in Modern Warfare III!
Your First Match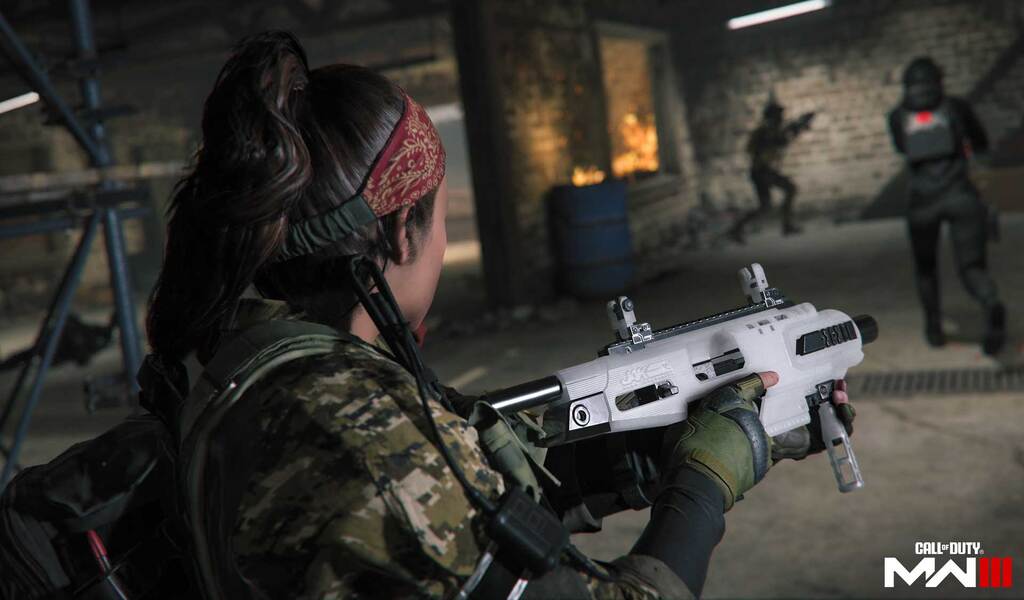 Getting started in the Modern Warfare III Beta is straightforward. Here's how to deploy into your first Beta match:
Main Menu: After launching the game, proceed past the main title screen to access the main menu.
Play Section: From the main menu, navigate to the "Play" section. This is where you'll find everything you need to begin your gaming session.
Featured Playlists: In the "Play" section, you'll see a selection of Featured Playlists. These playlists offer various map and mode combinations to choose from. Select one that interests you to jump into your first match.
Now you're all set to start your Beta experience. Enjoy the intense action in the Modern Warfare III Beta!
Weekend One: Maps & Modes
During Weekend One of the Modern Warfare III Beta, you can expect the following maps and game modes to be available:
Maps:
Castle: A return from Call of Duty: Modern Warfare II.
Fuel: Another map making a comeback from Call of Duty: Modern Warfare II.
Slums: A classic map originally from Call of Duty: Black Ops II.
Firing Range: Another iconic map from Call of Duty: Black Ops II, with close-quarters action.
Game Modes:
Team Deathmatch: The classic mode where two teams compete to reach a set number of eliminations.
Domination: A mode where teams fight for control of key objectives on the map.
Hardpoint: Teams compete to secure a rotating Hardpoint to earn points.
Kill Confirmed: Eliminated players drop dog tags that your team needs to collect for points.
As Weekend One progresses, you can expect an additional map and game mode to be added to the Beta. Enjoy the variety of maps and game modes available!
Core Maps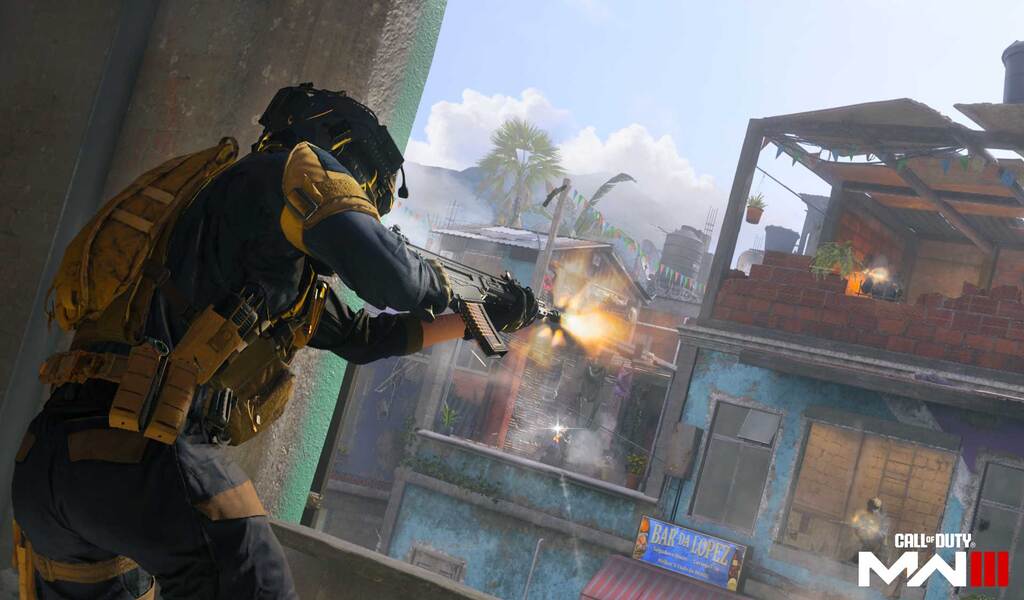 TACTICAL INTEL: Located in the picturesque city of Rio de Janeiro, Favela boasts diverse terrain options for engaging enemy Operators.
Players can opt for long-range encounters along the streets and within the shacks by sticking to the map's periphery, or they can dive into the central alleys for intense close-quarter combat.
The map's enhanced movement mechanics make rooftop traversal more seamless and efficient than ever before.
Estate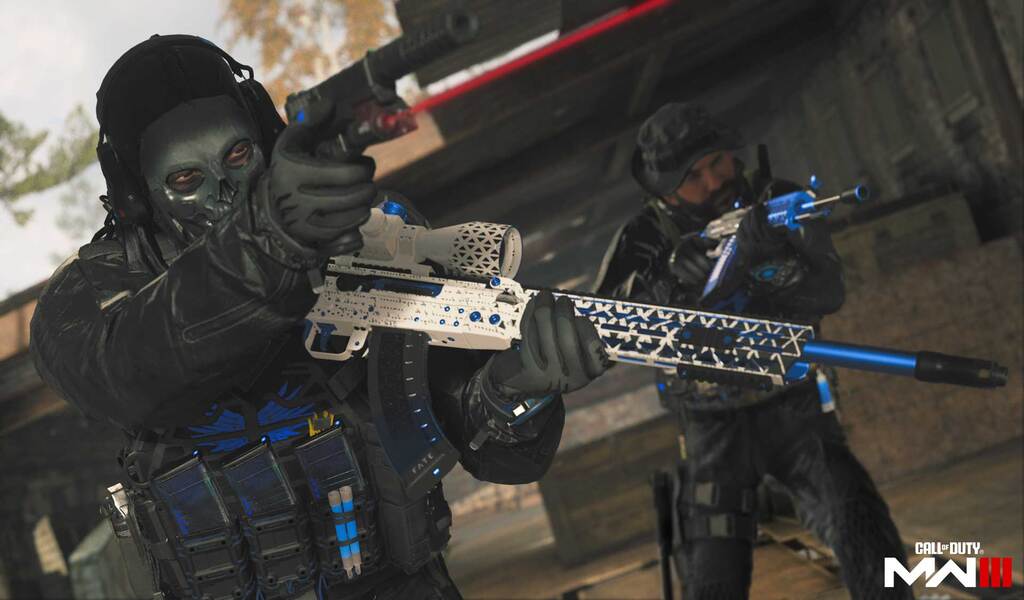 TACTICAL INTEL: Prepare yourself for an outdoor adventure in Estate. Secure your place in the lodge or employ the dense forest around the perimeter for flanking strategies against your foes.
Exercise caution when approaching the scattered buildings, as enemies may be lurking within. Stay agile and be ready to switch to close-range weaponry when confronting nearby Operators.
Skidrow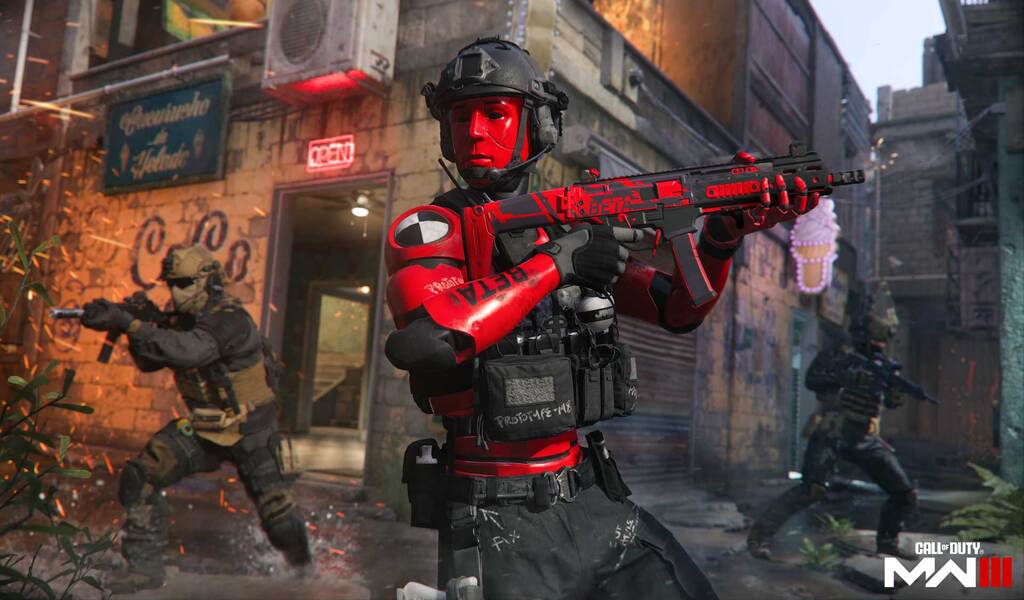 TACTICAL INTEL: Navigate the urban landscape of Skidrow with confidence, making full use of the new Tac-Stance to expertly maneuver around tight corners.
Engage in combat within the central building, or opt for the tunnel and alleys to outmaneuver your adversaries. Skidrow offers plentiful opportunities for flanking tactics, so remain vigilant and stay aware of your surroundings.
Rust (Open Beta)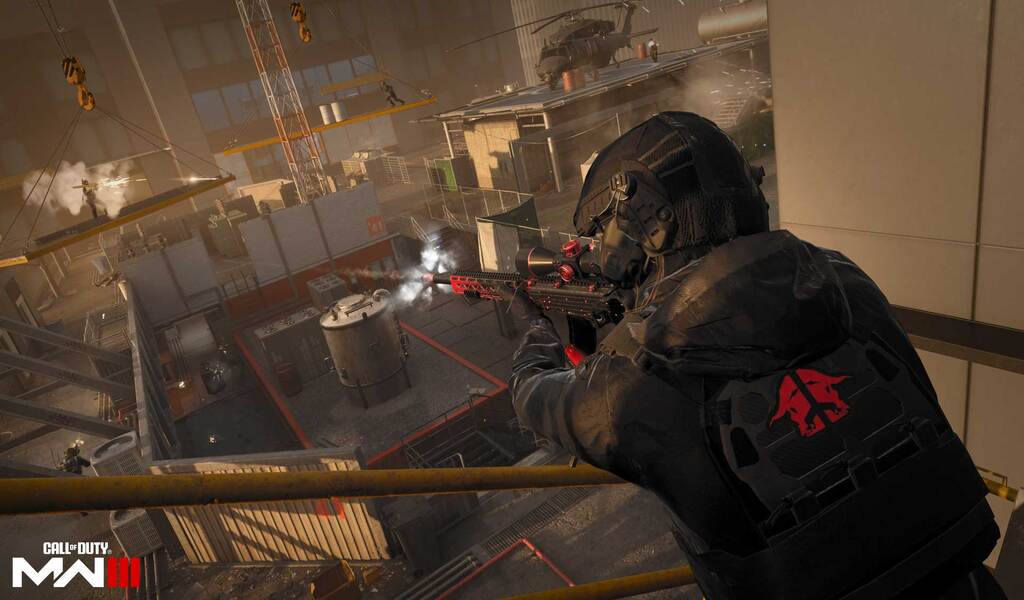 TACTICAL INTEL: Brace yourself for utter chaos as you vie for supremacy in the tower or employ the map's diverse obstacles to maintain a low profile on the ground.
Success in this notorious desert setting relies on your ability to capitalize on advantageous angles. Harness the complete range of your Loadout gear to gain the upper hand over the opposing team.
Ground War Map – Popov Power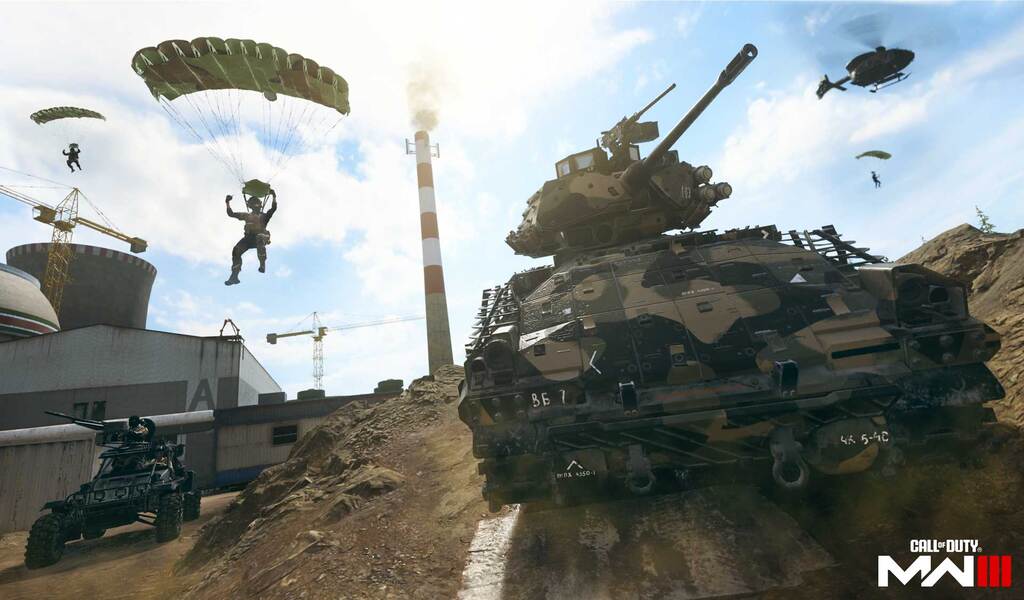 TACTICAL INTEL: Infiltrate the formidable Popov Power Plant, where vigilance is key. Scan meticulously for snipers, armored vehicles, and adversaries lurking within the expansive concrete structures.
Be ready to engage in a variety of combat scenarios, as the Power Plant will challenge your skills across all ranges, reflecting the diversity of combat available in Modern Warfare III.
Game Modes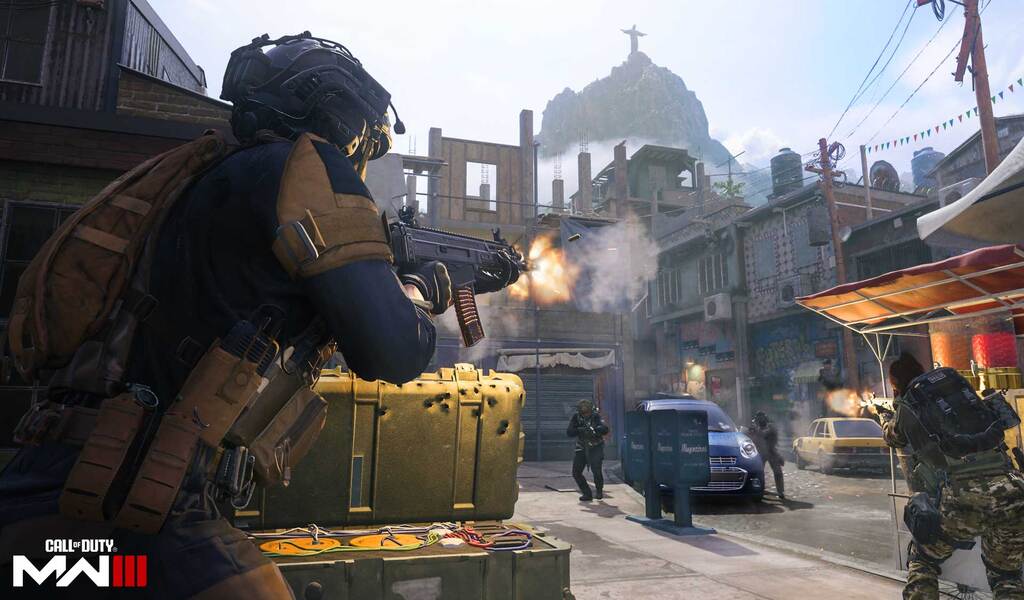 Here are the game modes available in the Modern Warfare III Beta:
Team Deathmatch: Work with your team to eliminate enemy players and achieve the score limit.
Domination: Capture and maintain control of up to three flags to earn points for your team.
Hardpoint: Secure and hold the Hardpoint, a zone that shifts to different locations during the match, to accumulate points for your team.
Kill Confirmed (Open Beta): A unique take on Team Deathmatch where you must eliminate enemies and collect the Dog Tags they drop to score points for your team. Picking up your teammate's tags denies the enemy from scoring.
Ground War: Engage in large-scale conflict featuring vehicles. Capture and retain objectives to earn points. Capturing objectives also opens forward spawning locations for your team, offering a more dynamic experience similar to Domination but with more objectives.
MORE RELATED NEWS:
Epic Games Store Free Games Next Week Until 19th October
Sony Unveils PS5 Slim Model And Ultra HD Blu-ray Drive For PS5 Digital Edition – Pricing
Unity's CEO 'John Riccitiello' Resigns Amidst Runtime Fee Controversy – What Lies Ahead?