What Makes Japan So Popular With 'never travelers'?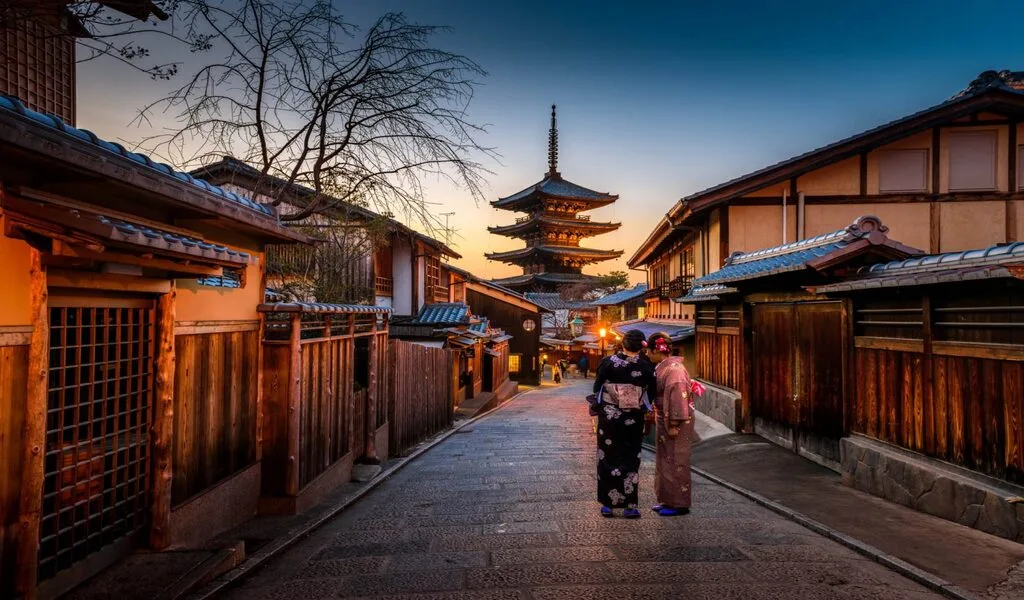 (CTN NEWS) – Unexpectedly, many Japanese people claim that they no longer prioritize travel.
In a study conducted by the international intelligence firm Morning Consult last year, 35% of respondents from Japan indicated they would not like to travel again, the highest percentage of any nation.
According to Tamagawa University professor and expert in tourism behavior and psychology Tetsu Nakamura, the findings are not at all shocking.
Despite the pandemic, Nakamura notes that 10% of Japanese citizens visited abroad at least once yearly in 2019.
According to research Nakamura conducted in 2016, there are "passivists," or individuals who claim to desire to travel overseas but don't, and "denialists," or those who express no interest in doing so yet, do.
In his pre-pandemic study, these two groups account for around 70% of respondents, with "denialists" making up about 30% of them.
Home Sweet Home
According to the Japanese Ministry of Foreign Affairs, less than 20% of Japanese people have passports in the first place, despite Japan possessing the strongest passport in the world.
For some of these "never travelers," simple domestic journeys are sufficient.
According to Nakamura, many Japanese believe that traveling abroad requires a lot of time and effort even before they set foot in another country.
This resonates with Hiroo Ishida, a 25-year-old carer from Chiba Prefecture who also loves Harley-Davidson motorcycles.
"I have a slight desire to visit the US, mostly since that is the destination promoted to motorcycle enthusiasts in Western media that is aired in Japan, but I'm not going to go because even organizing it is a hassle."
According to Ishida, "motorcycle enthusiasts find many places in Japan appealing."
He says that his last international excursion was a high school field trip to Guam, and the yearning to travel abroad has never returned.
Kotaro Toriumi, a Japanese aviation and travel specialist, claims that individuals are discouraged from seeking international travel because of the idea of challenging international travel processes brought on by the epidemic and the potential of infection.
He also asserts that the pandemic has changed "Japanese thinking."
"Travelers who used to go abroad are now hesitant due to the possibility of infection but are OK going locally.
They seem to be realizing more and more, according to Toriumi, that there are many enjoyable things to do in Japan without leaving the country."
The expert points out that individuals who claim they "never want to travel again" may delay travel until the pandemic has completely passed.
Fewer Money Means More Issues
Another factor is the price of travel.
Many Japanese workers haven't had a raise in 30 years, and the yen is at its lowest point in years.
Young individuals may be more likely to stay at home or visit neighboring places if they have less disposable income.
They are less likely to travel overseas than older generations because they don't have as much money. Furthermore, many young people prefer playing games on their smartphones or engaging in online pleasure to visiting other countries, according to Toriumi.
As Covid calms down, many older individuals want to travel internationally.
A hospitality conglomerate's financial executive Aki Fukuyama, 87, is "half-retired." He has traveled abroad for golf on numerous occasions and would like to do so again, but his age and general state of health prevent him from doing so.
Up until around 15 or 20 years ago, "I routinely went (abroad)," he claimed. The majority of my friends have died away, which is not helpful. If someone invites me, I might go somewhere nearby or domestically."
Customs And Customariness
According to Nakamura's research, individuals who have always enjoyed traveling would not allow social conformity to stand in the way of their travel preferences.
According to Nakamura, individuals who have always been enthusiastic about traveling abroad make an effort to do so as soon as they have the opportunity. "Both before and after the pandemic, this was true. These people are now traveling abroad and can't wait to return."
Yuma Kase, a 25-year-old financial professional living in Tokyo, says she enjoys meeting people from all cultures and traveling to new places.
"I think the joy and experience of traveling to a distant nation include preparation. I look forward to knowing that I have to prepare what to say when I get there or do some research on cultural differences," says Kase.
But she did not inherit a love of exploration. Her mother despises vacationing and prefers to follow a set daily schedule. Kase chuckles, "The furthest my mother traveled in 2022 was an outlet mall.
The Japan National Tourism Organization's most recent statistics show that, compared to 2019, there were 2.7 million fewer Japanese tourists abroad in 2022 2019.
Toriumi claims that people who previously only traveled because it was inexpensive or didn't enjoy it very much are no longer doing so.
RELATED CTN NEWS:
Christian Atsu's Body Returned To Ghana Following The Turkey Earthquake
Stocks In Asia Rise As Inflation Worries Linger On Wall Street