Japanese Anime "Slam Dunk" Makes Successful Debut On South Korea's Big Screens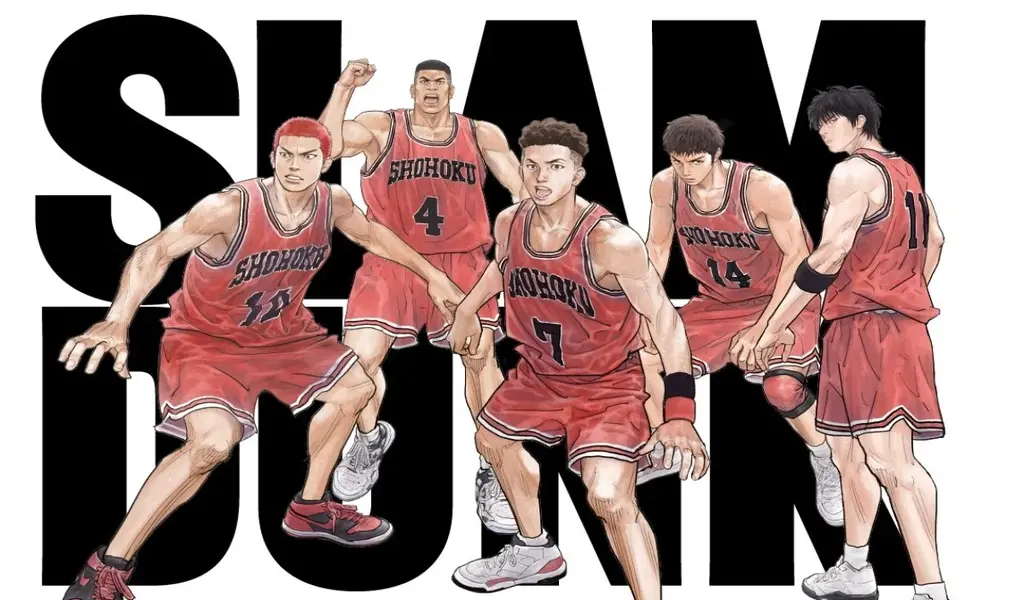 (CTN NEWS) – SEOUL – In South Korea, a newly released remake of the iconic Japanese anime "Slam Dunk" has become incredibly successful and sparked nostalgia for the 1990s manga and television series and the underdog basketball team it centers on.
With "The First Slam Dunk," a new film adaptation of the acclaimed and enormously successful basketball comic, Jeong Jin Hyeok is one of many South Koreans in their 30s and 40s returning to their childhood.
According to the Korean Film Council, the movie has sold the third-most theatre tickets of any Japanese anime film screened in South Korea.
The movie, written and directed by Takehiko Inoue, the manga's creator, is currently only behind the smash hits "your name" and "Howl's Moving Castle" from Studio Ghibli, according to a cinema promotion organization.
It surpassed "Demon Slayer" in 2020 to take third place.
This most recent theatrical success shows that Japan's soft power can, in part, transcend historical obstacles like compensation for unpaid wartime labor and comfort women compelled to work in brothels.
While both countries' political classes are preoccupied with these issues, South Koreans are willing to embrace Japanese culture through the movie, which began playing in early January.
The current state of relations between South Korea and Japan, according to actor and musical theatre performer Lee Dalho, 31, "has no impact" on people's ability to appreciate the Slam Dunk movie.
The boom, he continued, is all about nostalgia and fond recollections from our youth. More than 2.49 million individuals had seen the film as of Wednesday.
Jeong, 32, and his basketball-loving mates watched the movie on its opening day. When they were younger, he and his pals would give each other nicknames based on Slam Dunk characters, he recalled, as evidence of his love for the game.
The largest theatre complex in the nation, CGV, reported that more than 70% of moviegoers were in their 30s and 40s.
According to South Korean local media, several parents accompanied their kids to the movies, resulting in a brand-new group of followers.
In various regions of the nation, bookshops have set aside sections with Korean translations just for the Slam Dunk manga. English and French are just two of the several languages the manga has been translated into.
As a result of the mania, Slam Dunk-related items have seen strong sales.
For instance, Hyundai, one of the country's major chain of department stores, recently created a pop-up shop where official goods like uniforms draw several customers each day.
Additionally, the tale has gained new admirers like Park Jeong Ah.
"I particularly enjoyed how every character in the film gave it their all to win the match. For someone like me who is unfamiliar with the manga series, it is amusing enough, "said Park, 30 years old.
RELATED CTN NEWS:
Once Again, 'The Last Of Us' Demonstrates Its Fearlessness