Thailand Strengthens Diplomatic Ties With Saudi Arabia
On October 21, Thailand's Prime Minister Srettha Thavisin concluded his official visit to the Kingdom of Saudi Arabia. After Saudi Arabia reestablish diplomatic relations with Thailand in 2022, he hopes to further deepen commercial connections between the two countries.
According to the Ministry of Foreign Affairs, the PM met with His Royal Highness Prince Mohammed bin Salman bin Abdulaziz Al Saud, Crown Prince and Prime Minister of the Kingdom of Saudi Arabia, on October 20 during the ASEAN-Gulf Cooperation Council (GCC) Summit in Riyadh, Kingdom of Saudi Arabia.
He used the occasion to express his heartfelt gratitude to the Custodian of the Two Holy Mosques, His Majesty King Salman bin Abdulaziz Al Saud, and His Royal Highness Prince Mohammed bin Salman bin Abdulaziz Al Saud, Crown Prince and Prime Minister of the Kingdom of Saudi Arabia, for laying the groundwork for the normalisation of diplomatic relations between the two kingdoms.
Both parties agreed that there are several chances for Thailand and Saudi Arabia to collaborate in order to strengthen bilateral relations in all areas.
The two countries also discussed and determined ways and means to increase bilateral trade volume through the signing of memorandums of understanding and agreements that will help facilitate trade and investment, particularly the Gulf Cooperation Council free trade agreement.
Furthermore, Thailand and Saudi Arabia have committed to encourage bilateral investment. Saudi Arabia has stated its willingness to increase investment in Thailand through its Public Investment Fund (PIF).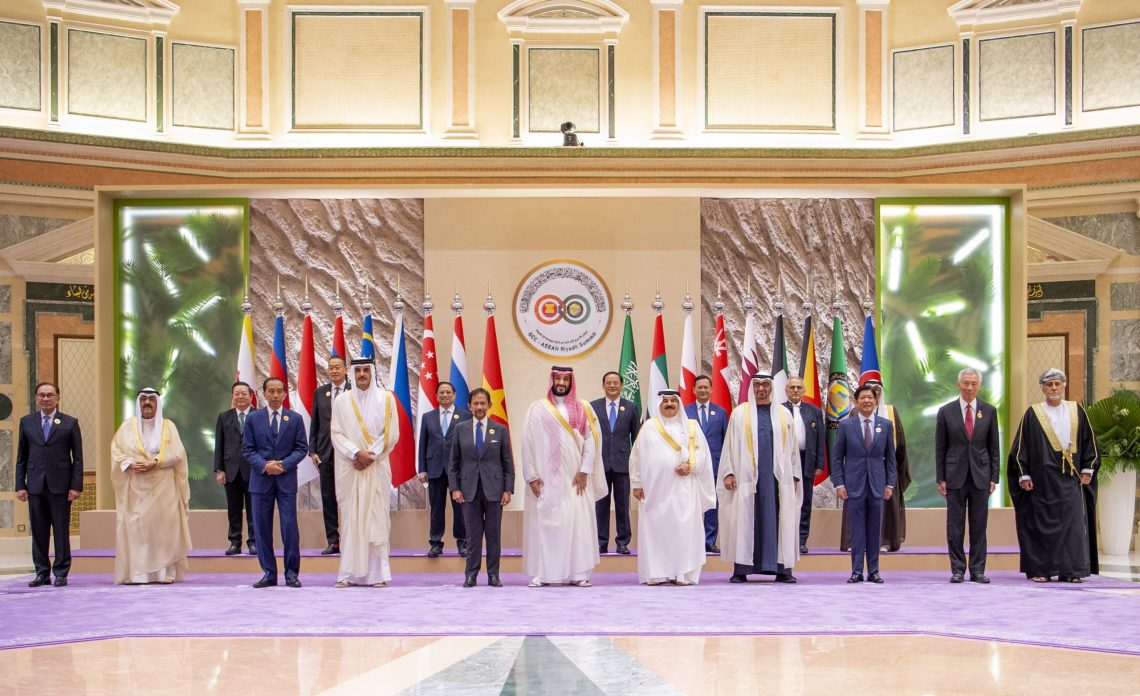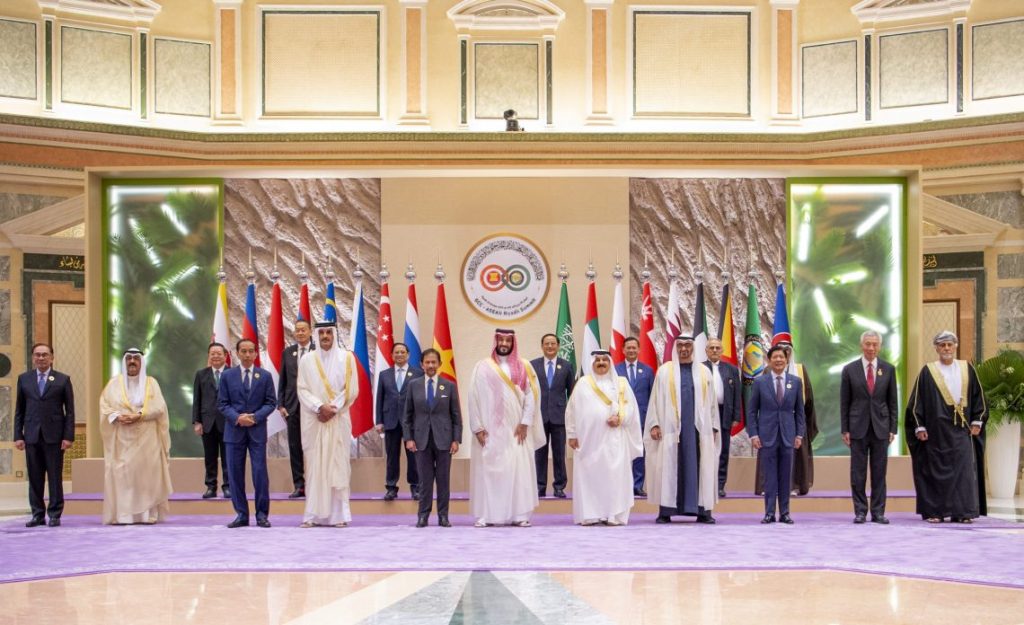 The two countries also agreed to conduct the inaugural Saudi-Thai Coordination Council (STCC) next year in Thailand. The Council, which will be co-chaired by their Foreign Ministers, will be a vital platform for turning the decisions made by both leaders into actual outcomes that will benefit the people of the two Kingdoms in the future.
The Prime Minister extended his gratitude to the Saudi government for ensuring the safety of over 6,000 Thai citizens living in Saudi Arabia.
The two sides also talked about the situation in Israel, which has resulted in the deaths of 30 Thais, 16 injuries, and the kidnapping of 19 innocent Thai nationals. The Saudis confirmed their willingness to aid Thai citizens.
Following this summit, Saudi Arabia Saudi Arabia permits the Royal Thai Air Force to fly across its territory. This aided the flight on October 21 to evacuate Thai workers from Israel by reducing the distance and time from 13 to 8 hours.
At the Ritz Carlton Hotel in Riyadh on October 21, PM Srettha met CEOs of important Saudi private sector enterprises, including Sulaiman AlRumaih, CEO of Saudi Agricultural and Livestock Investment Company (SALIC), who is glad to encourage cooperation with Thailand in agriculture, livestock, and food.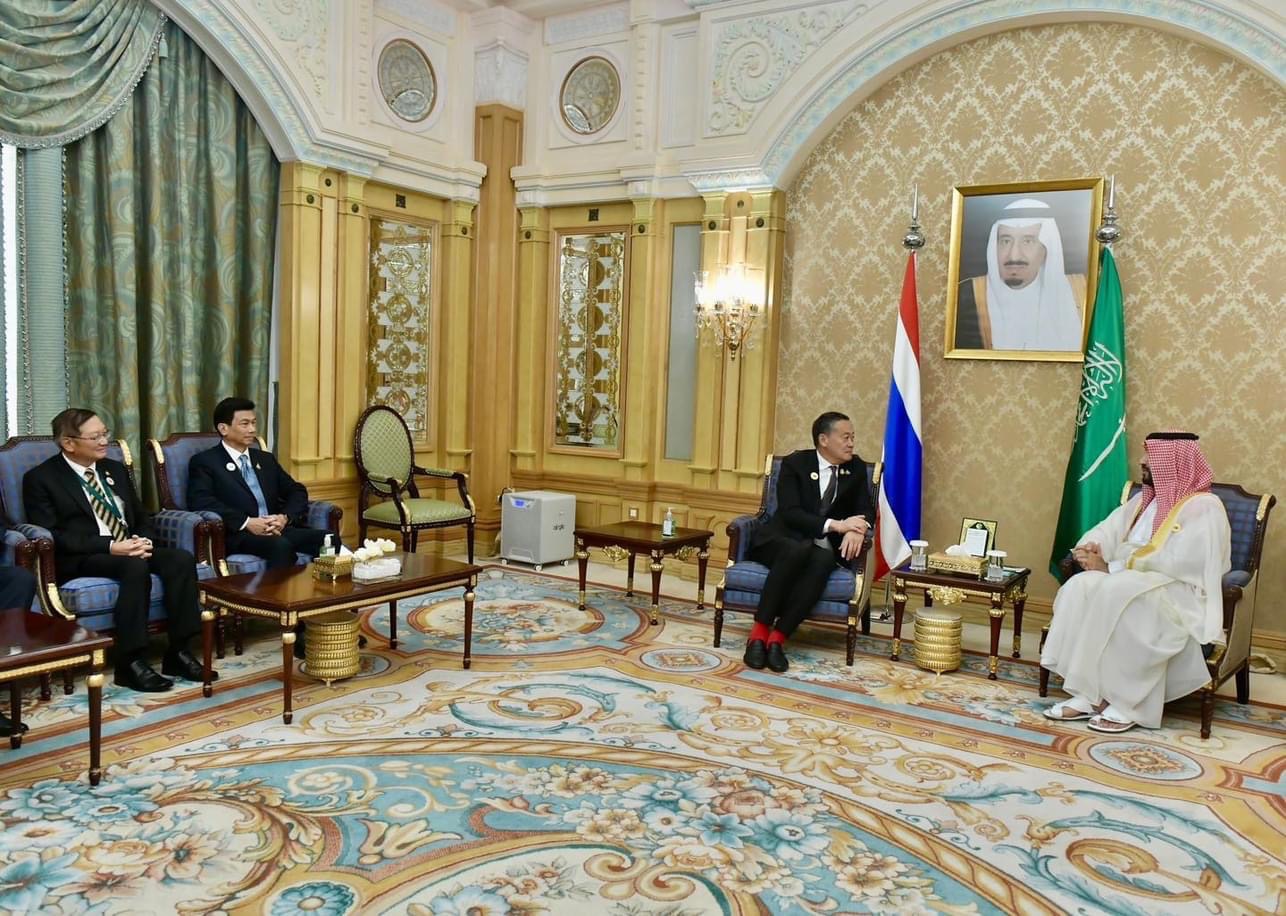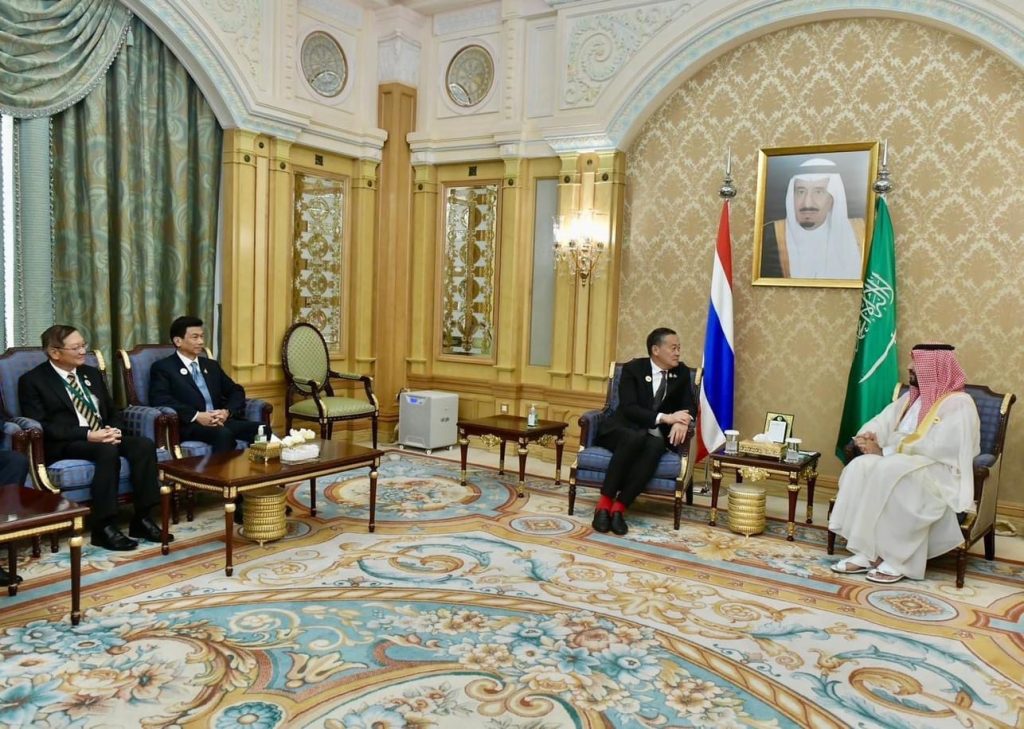 Following that, the Thai Prime Minister met with Yasir bin Othman Al-Rumayyan, Governor of the Public Investment Fund (PIF), Amin Hassan Ali Nasser, CEO of Saudi ARAMCO, and Abdulrahman Al-Fageeh, CEO of Saudi Arabia Basic Industries Corporation (SABIC).
Both the Thai government and the three Saudi private enterprises are eager to expand their trade and investment collaboration in services and tourism, clean energy, food and agriculture, petroleum, and fertiliser.
The Thai Prime Minister also addressed with the Saudi private sector options and potential for cooperation in trade, investment, and energy, particularly renewable energy production.
Thailand Seeks Help from Saudi Arabia Over Thai Stranded in Israel