Thailand Goes Ahead With Controversial $14 Billion Cash Handout to Prop Economy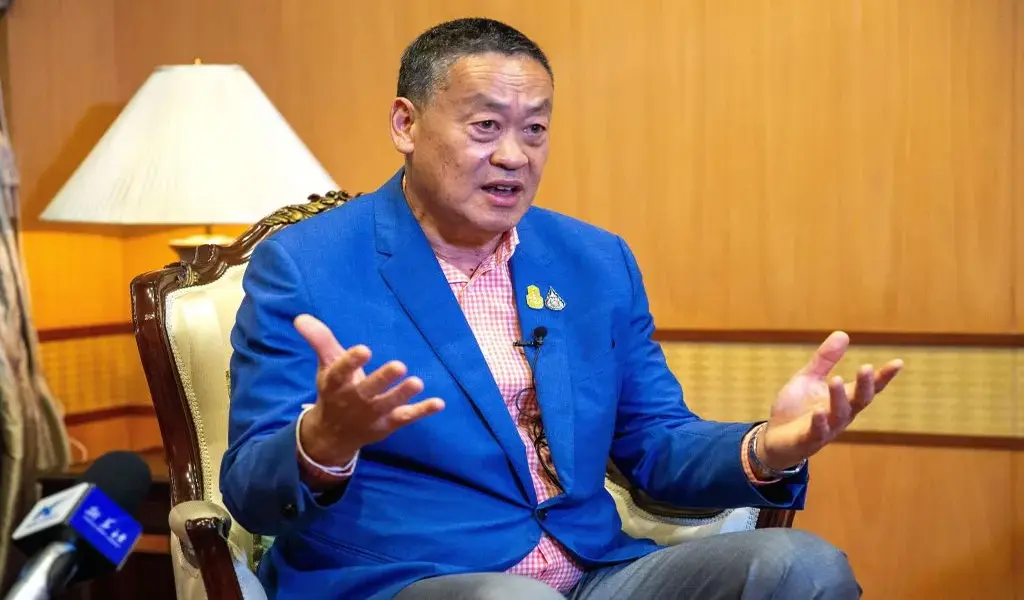 (CTN News) – To stimulate its economy, Thailand has announced a $14 billion cash handout, only slightly reducing the scale of the planned stimulus despite concerns from some academics and former central bankers that the outlay may raise inflation and increase the budget deficit.
According to Prime Minister Srettha Thavisin, the so-called digital wallet programme covering 50 million individuals would be ready for disbursement by May. Each participant will receive 10,000 baht ($280). That's down from an early proposal to expand the giveaway to 56 million people who are 16 years or older.
To qualify for the cash giveaway, one must have a monthly income of less than 70,000 baht and a savings balance of less than 500,000 baht.
According to Srettha, the government will need to borrow 500 billion baht to pay for the cash handout. He also revealed that the administration would be investing 100 billion baht into a capacity-building fund to boost automation and industrial innovation, and that they planned to introduce a special bill to parliament early in the new year to make the borrowing possible.
Bonds and currencies sank on fears that extra borrowing would deepen the fiscal deficit, while shares of Thai shops and home furnishings businesses rose on the wallet announcement. Up to 6% growth was seen by Central Retail Corp Pcl, 5.6% growth by Berli Jucker Pcl, 3.4% growth by Home Product Centre Pcl, and 3% growth by Index Livingmall Pcl.
While the rate on 10-year national bonds increased 3 basis points to 3.066%, the baht dropped to a three-week low of 0.8%.
The Pheu Thai Party, which is at the helm of the current coalition administration, made the one-time digital wallet payment a central plank of its election platform.
Former property mogul turned prime minister Srettha has stated the cash injection "will act as a trigger to revitalise the economy," which has grown by less than 2% annually over the past decade, far slower than other Southeast Asian countries like Indonesia and Vietnam.
Srettha proclaimed, "This is the beginning of Thailand's economic shift." This plan to use digital wallets is just the beginning of our efforts to stimulate the economy. This is not a populist strategy that will harm the economy or the people's well-being, and I want to stress that again.
Srettha's plans are part of a plan to increase economic growth to roughly 5% yearly over the following four years. Dozens of Thai economists and analysts, including several who previously worked for the country's central bank, argued the programme would be counterproductive in a petition submitted last month.
It also goes against Bank of Thailand Governor Sethaput Suthiwartnarueput's position, which advocates boosting investment above consumer spending.
Srettha defended the stimulus measures on Friday, arguing that they will not cause inflation and are instead intended to stimulate the economy in the short term.
He said that maintaining fiscal discipline through funding the digital wallet scheme will assist bring down the government debt-to-GDP ratio. According to the prime minister, the plan need backing from both the cabinet and parliament.
Borrowing money to fund the digital wallet has been criticised by the main opposition Move Forward Party, which claims that doing so would violate multiple existing laws, put the nation's economic discipline at risk, and burden future generations with interest and debt.
According to the party's deputy leader Sirikanya Tansakun, "interest burden on the budget will exceed 10% in fiscal year 2025," which is something that credit rating agencies are surely keeping an eye on in order to slash ratings.
Amonthep Chawla, head of research at CIMB Thai Bank, stated that while the cash giveaway is perceived as encouraging spending power at the grassroots level of the economy in the short term, other measures may be needed to sustain the momentum.
According to Srettha, a digital economy that can address structural problems can be built upon the usage of blockchain technology, which will assist avoid the fund's misuse.
Even if you don't qualify for the cash giveaway, Srettha says you can still get a personal income tax rebate on purchases of up to 50,000 baht in 2024. He added that in four years, the government would have repaid the loans used to fund the digital wallet. make sure the content is 100% original and include a title and headings optimised for search engines.