Thai PM Urges Caution for Halloween Celebrations to Prevent Crowded Incidents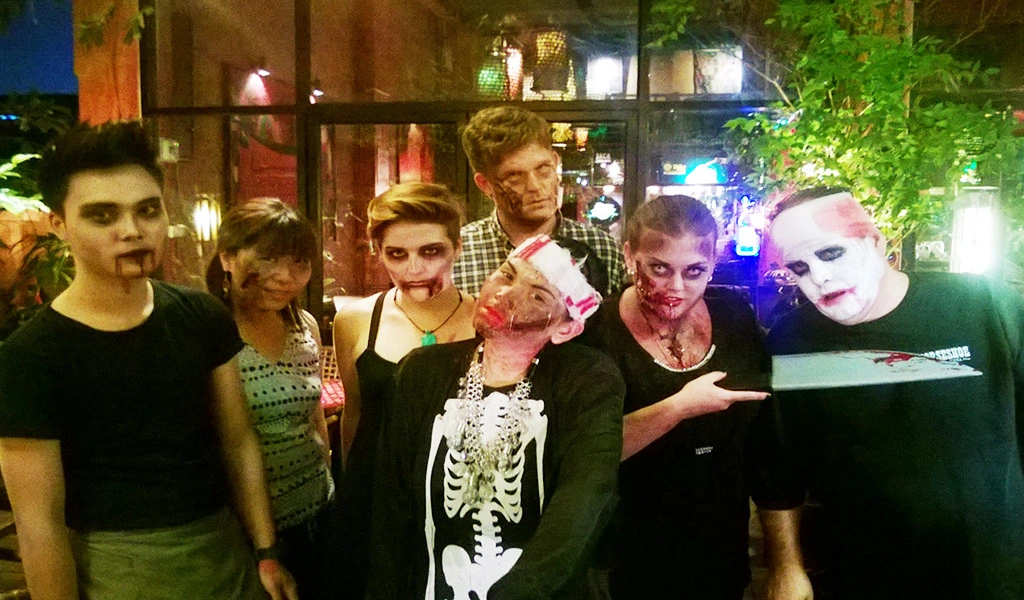 (CTN News) – Halloween, a night of spooky festivities and fun, is approaching, and while it's a time for enjoyment, the Thai Prime Minister, Srettha Thavisin, is stressing the importance of safety to prevent a repeat of the tragic crowd crush incident that occurred in South Korea last year.
The prime minister's advice is particularly pertinent as a significant number of people are expected to go out to celebrate this Halloween.
Remembering the Tragedy in Itaewon
Last year in South Korea's popular nightlife district, Itaewon, a horrifying accident claimed the lives of 159 people, most of them in their 20s and 30s.
Among the victims was a Thai woman aged 27. The incident serves as a stark reminder of the risks associated with large crowds and the necessity of being vigilant when enjoying celebrations.
Safety Tips for Halloween Celebrations
Government spokesperson Chai Wacharonke has provided valuable safety tips for those planning to participate in Halloween festivities:
Avoid Severely Crowded Areas: Prime Minister Thavisin advises revelers to steer clear of severely crowded areas to reduce the risk of accidents.
Check Exits: If you find yourself in enclosed areas, ensure you know the locations of emergency exits. This small precaution can make a big difference in the event of an emergency.
Don't Go Alone: When venturing into crowded spaces, it's a good idea to go with friends or in a group. Staying together can enhance safety.
Beware of Pickpockets: In crowded areas, pickpocketing is a common concern. Keep a close eye on your belongings and be vigilant to avoid falling victim to theft.
Moderate Alcohol Consumption: While enjoying Halloween, don't overindulge in alcohol. Excessive drinking can impair your judgment and leave you vulnerable to accidents or unwanted situations.
Concerns About Khaosan Road
While Khaosan Road is known for its vibrant and exciting atmosphere, it can get exceptionally crowded during Halloween celebrations. To ensure a safe and enjoyable experience, here are some additional tips:
Stay Aware of Your Surroundings: In crowded areas like Khaosan Road, being aware of your surroundings is crucial. Keep an eye on the people around you and watch out for potential hazards.
Designate a Meeting Point: If you are in a group, designate a meeting point in case you get separated. This makes it easier to regroup if someone gets lost.
Stay Hydrated: Thailand's climate can be quite warm even in late October. Stay hydrated by drinking water throughout the evening, especially if you plan to spend an extended amount of time outdoors.
Use Reliable Transportation: If you're using transportation services like taxis or tuk-tuks, ensure they are legitimate and registered. Avoid unlicensed or unmarked vehicles.
Respect Local Customs: While celebrating Halloween, remember to be respectful of local customs and cultural sensitivities. Inappropriate behavior can lead to trouble.
Emergency Contacts
In an emergency, remember that help is just a call away. You can contact tourist police at 1155 for assistance and support. according to the Thai embassy.