South Korea Pressured By Biden Administration to Supply Weapons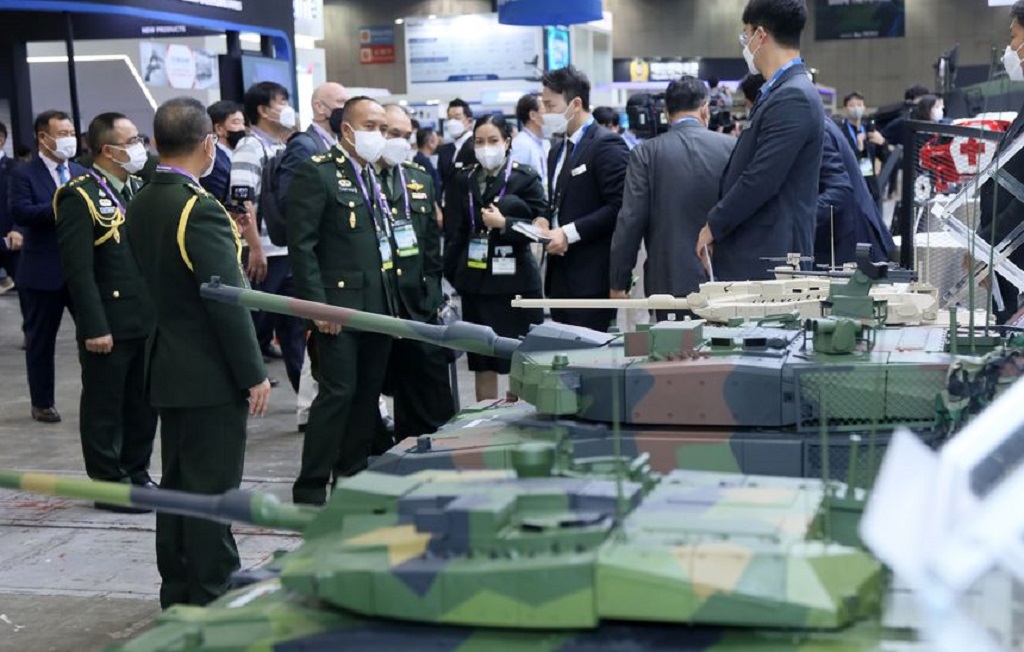 South Korea will question the Biden administration over the release of many classified US military documents on social media and intends to discuss "issues raised" as a result of the leak, according to a South Korean presidential official.
Several secret US military documents were recently shared on social media, providing a fragmentary, month-old perspective of the fighting in Ukraine, according to three US officials, who added that Russia or pro-Russian individuals were likely behind the leak.
Reuters was unable to confirm the validity of the documents. The US Justice Department has stated that it is looking into the leak.
One of the documents, obtained by Reuters, included details about internal South Korean conversations about US pressure on Seoul to help send weapons to Ukraine, as well as Seoul's stance of avoiding doing so.
The paper, which does not appear to be dated, stated that South Korea had agreed to sell artillery shells to assist the United States in replenishing its stocks, with the "end user" being the US military.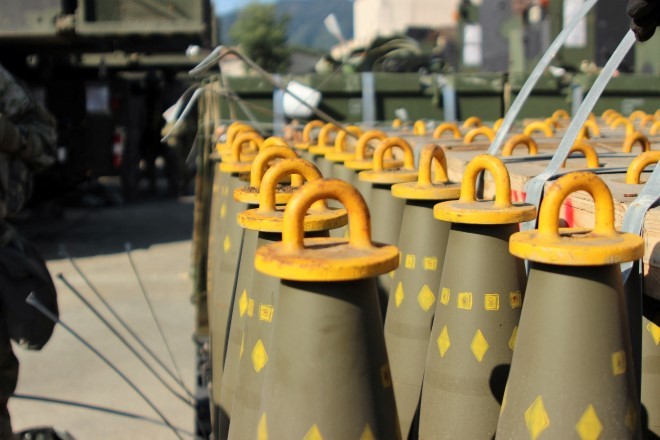 Top South Korean officials, though, were concerned that the Biden would redirect them to Ukraine.
The revelation was based in part on signals intelligence, implying that the US was spying on one of its most significant South Korean partners.
Speaking to reporters, a South Korean presidential spokesman declined to answer questions regarding US espionage or confirm any specifics from the released documents.
When asked if South Korea planned to file a protest or demand an explanation from the US, the official, who did not want to be identified, said the administration would look into precedents and situations involving other countries.
Since Russia's invasion of Ukraine, South Korea has secured big deals to supply hundreds of tanks, aircraft, and other weapons to Nato member Poland.
However, President Yoon Suk-yeol has stated that a South Korean legislation prohibiting the delivery of weapons to countries in conflict makes it difficult to provide armaments to Ukraine.
The South Korean official stated that the country's position had not changed. Yoon is expected to meet US President Joe Biden on an official visit to Washington on April 26.
Biden Admin Says leaked documents not for public consumption
Meanwhile, Biden's National Security spokesperson John Kirby issued a warning against disseminating leaked documents while declining to authenticate their legitimacy.
According to reports, highly confidential papers containing intelligence on China, Israel's espionage agency Mossad, and the development of the Ukrainian war have been released. Some reported anomalies among the records, such as lower figures for Russian soldier deaths than have been publicly revealed, have raised doubts about the material's veracity, but Kirby nonetheless urged against distributing the information.
"Again, without confirming the validity of the documents, this is information that has no business being in the public domain," he told reporters at a press conference on Monday. "It has no place on the front pages of newspapers or on television, if you don't mind me saying so." It is not meant for public consumption and should not be available."
Mykhailo Podolyak, an assistant to Ukrainian President Volodymyr Zelenskyy, accused Russian operatives of doctoring and leaking the documents in order to undercut US support for the Ukrainian war effort.
"The fictitious'document' that wound up on the internet most likely serves to discredit counter-offensive ideas and should increase distrust between Ukraine and its partners or within Ukraine," Podolyak told Fox News.
The leaks also claimed that the Mossad secretly sponsored big anti-Israeli Prime Minister Benjamin Netanyahu protests in March. The assertions, however, were refuted by Netanyahu's administration, which is in control of Mossad.
"The Mossad and its senior officials did not – and do not – encourage agency personnel to participate in protests against the government, political demonstrations, or any political activity," the prime minister's office wrote on the Mossad's behalf.