Free COVID-19 Tests To End Next Month In The U.S. What It Means For You?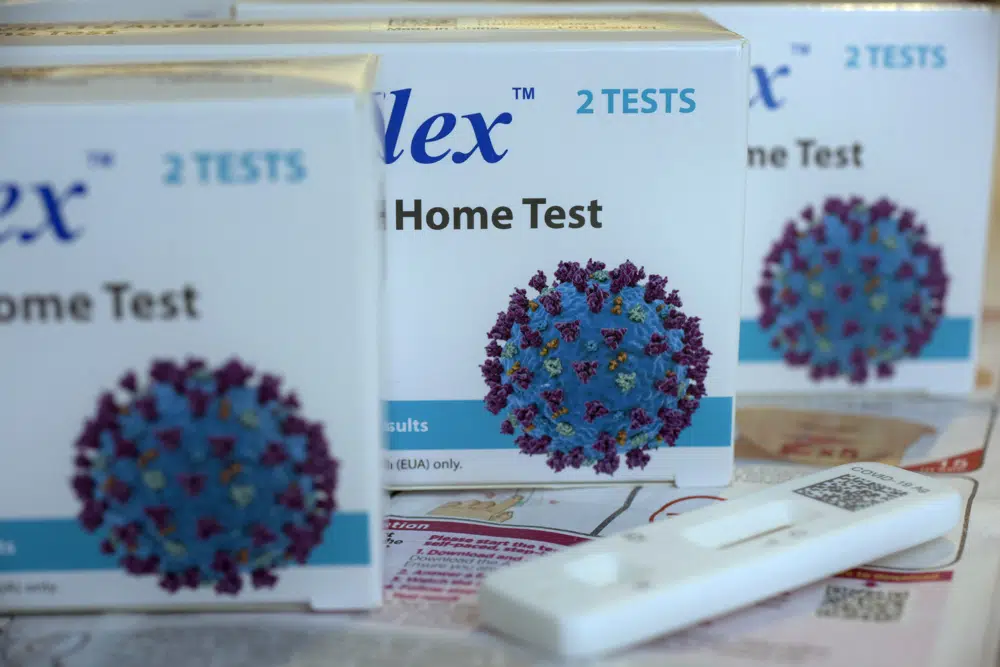 (CTN NEWS) – Free COVID-19 Tests – You will still have access to a wide range of tests when the COVID-19 public health emergency ends in the U.S. the following month, but there will be a significant shift in who pays for them.
Depending on your insurance coverage and whether the tests are performed at home or at a doctor's office, you might be required to pay some or all of the charges for the first time.
However, there is still time to obtain some free tests prior to the May 11 shift, and free ones may still be accessible after that date.
Some state and municipal governments may still give out free home testing via clinics, libraries, and community centers.
Additionally, as of right now, homes that haven't already received two shipments of free tests from the federal government are still receiving them through the U.S. Postal Service.
Also, don't disregard any previous tests that you haven't used. The package's expiration date might have been postponed.
On its website, the Food and Drug Administration offers a list of tests that can be checked to verify if they are still valid.
An analysis of what the government's emergency declaration ending on May 11 means for testing is provided below:
HOME TESTING
The majority of screening in the U.S. now is conducted with over-the-counter tests, thus they will see the most modifications.
The federal government has mandated that up to eight COVID-19 tests must be covered by commercial insurers per month beginning in early 2021.
That prerequisite will shortly be eliminated. Tens of millions of seniors' Medicare coverage is also about to expire, though some members of Congress are attempting to keep the provision in place.
There won't be a universal standard, even if some private insurers might continue to pay for all or some home tests. Typically, a two-pack of tests costs between $20 and $24.
According to Christina Silcox of the Duke Margolis Center for Health Policy, which recently released a report on the outlook for testing, "what we will see is a hodgepodge of approaches by different insurance companies, which is going to make it difficult for individuals to know what they're going to be paying."
People who are registered in the government's Medicaid programme for low-income people and families will be one exemption; they will continue to get free testing until September 2024.
OFFICE-BASED TESTS
Additionally, any COVID-19 tests conducted in a hospital, clinic, or doctor's office would cost extra for Americans.
Copays and other cost-sharing charges for COVID-19 testing have been prohibited for insurers. Also expiring next month is that requirement.
While insurers will still cover basic testing expenses, some consumers may now be subject to additional charges for a portion of the cost of the test or for the services of the medical expert conducting it.
A portion of the cost of lab testing, which has historically been between $70 and $100, may be passed on to patients.
The COVID-19 vaccine and medications will continue to be free because the federal government, not insurance, is responsible for their cost.
One worry is that treatment delays could result from the unknown expense of testing. In order to be effective, current high-risk patient medicines like Paxlovid typically need to be started during the first few days of symptoms.
Because of testing expenses, consumers "might wait a couple of days to see if things clear up and miss that five-day treatment window," according to Silcox.
ASSESSMENT CAPACITY
During the first two years of the epidemic, the U.S. struggled to increase its test manufacturing capacity since demand fell off following each uptick.
Experts are concerned that if the federal government stops ordering tests in bulk, the nation could once more find itself in a sticky situation.
Production didn't stabilise until the U.S. government announced it would buy 1 billion tests, reaching a peak of 900 million tests each month in February 2022.
According to Jennifer Kates, senior vice president of the charitable Kaiser Family Foundation, "those bulk purchases essentially guaranteed the market for test manufacturers."
According to Duke researchers, manufacturers continued to produce more than 400 million tests each month as of September, significantly more than required in the United States.
Businesses, such as Abbott Labs, claim they can increase test production as necessary.
The business, however, refused to go into detail about specific production goals or how the conclusion of the health emergency will affect them.
The Biden administration did not suggest more funding in its most recent budget, and Congress has not demonstrated much interest in purchasing more tests.
According to Kates, the federal government's upfront promise to take care of testing volatility won't exist any longer.
EVALUATION TECHNOLOGY
After May 11, the numerous COVID-19 tests that have been approved by the Food and Drug Administration during the previous three years will still be accessible.
That's because a different emergency measure under which the FDA approved those products is unaffected by the termination of the national declaration.
Nevertheless, FDA representatives have been urging test producers to submit a full regulatory approval application, which will enable their goods to remain on the market indefinitely.
The first quick COVID test was officially approved by the FDA last month.
RELATED CTN NEWS:
Punjab Govt. Approved The Advance Payment Of Salaries And Pensions To Employees
What Makes TikTok A Security Threat To The US?
Renewables Surpassed Coal As The US's Main Source Of Electricity In 2022