Swedish Police Arrest 2, Detain 10 After Violent Riot Erupts At Quran Burning Protest In Malmo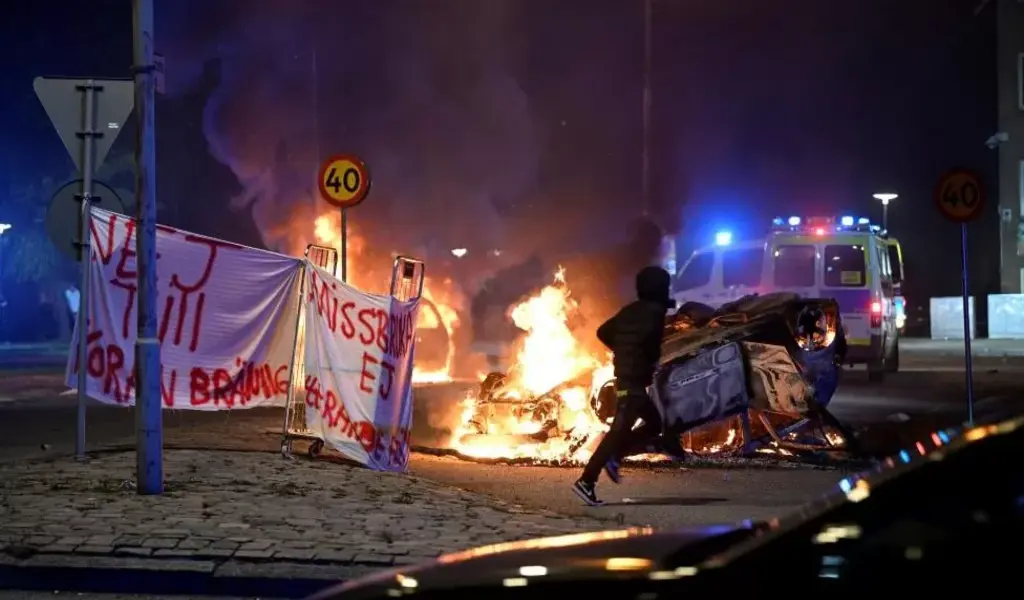 (CTN NEWS) – Swedish authorities took action on Sunday by apprehending two individuals and detaining approximately ten others following a tumultuous riot that erupted during a demonstration involving the Quran Burning, as reported by the police.
The protest was orchestrated by Salwan Momika, an Iraqi refugee, whose protests, including public acts of disrespect towards the Muslim holy book, have incited outrage throughout the Middle East.
Malmo Quran Burning Protest Draws Crowd of 200, Descends into Violent Riot
This Sunday's protest unfolded in a square situated in the southern city of Malmo, known for its significant immigrant population, and it drew an audience of approximately 200 attendees, according to public broadcaster SVT.
"Upon witnessing the organizer's burning of writings, some observers expressed their displeasure," stated the police in a release. The statement further noted that the atmosphere at times grew tense, ultimately leading to a "violent riot" at 1:45 pm (1145 GMT).
Police authorities disclosed that the event concluded once the organizer departed, yet a group of individuals remained on the premises.
Approximately ten individuals were taken into custody for disrupting public order, while an additional two were arrested on suspicion of participating in the violent riot.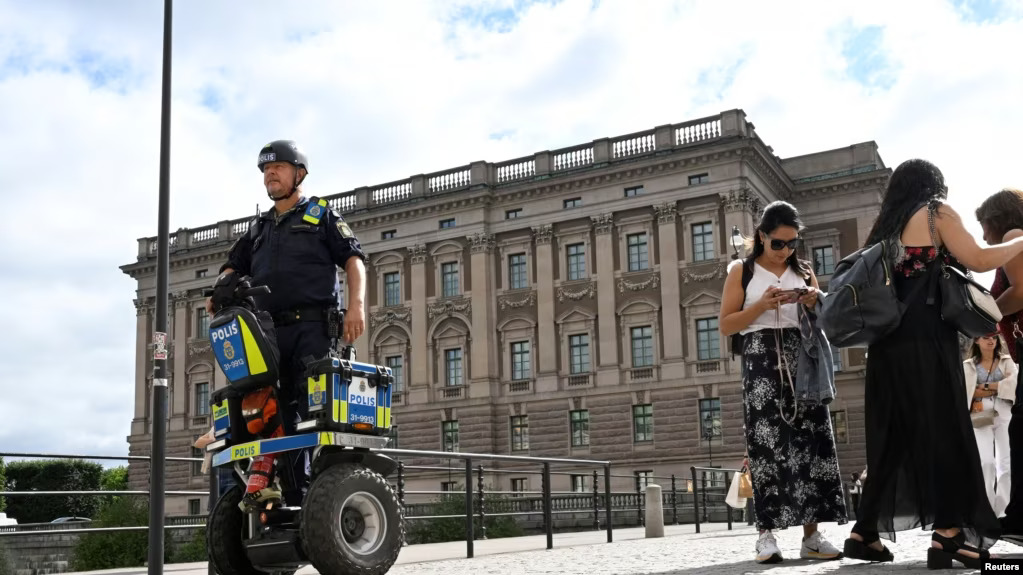 Escalating Violence: Protests Erupt in Malmo Amid Quran Desecration
Police officers reported being targeted with stones, while some demonstrators even hurled electric scooters at police vehicles.
In the Rosengard neighborhood of Malmo, which boasts a significant immigrant population and has previously witnessed episodes of violent protests, several police cars were set ablaze.
Malmo's police area commander, Petra Stenkula, expressed her concern, stating,
"I understand that a public gathering like this arouses strong emotions, but we cannot tolerate disturbances and violence like the ones we saw on Sunday afternoon. It is extremely regrettable to once again witness violence and vandalism in Rosengard."
This year has seen a surge in Quran burnings in Scandinavia.
In June, Salwan Momika set fire to a Quran copy outside Stockholm's central mosque on Eid al-Adha, one of the most significant festivals in the Muslim calendar, further fueling tensions.
According to reports from local media, some bystanders hurled rocks at Momika, and video footage captured individuals attempting to breach the police cordon before being intercepted by law enforcement.
In a separate video, a man was seen trying to block the police car transporting Momika from leaving the scene.
Momika's series of demonstrations has not only generated anger directed at Sweden but has also strained diplomatic relations between Sweden and several Middle Eastern countries.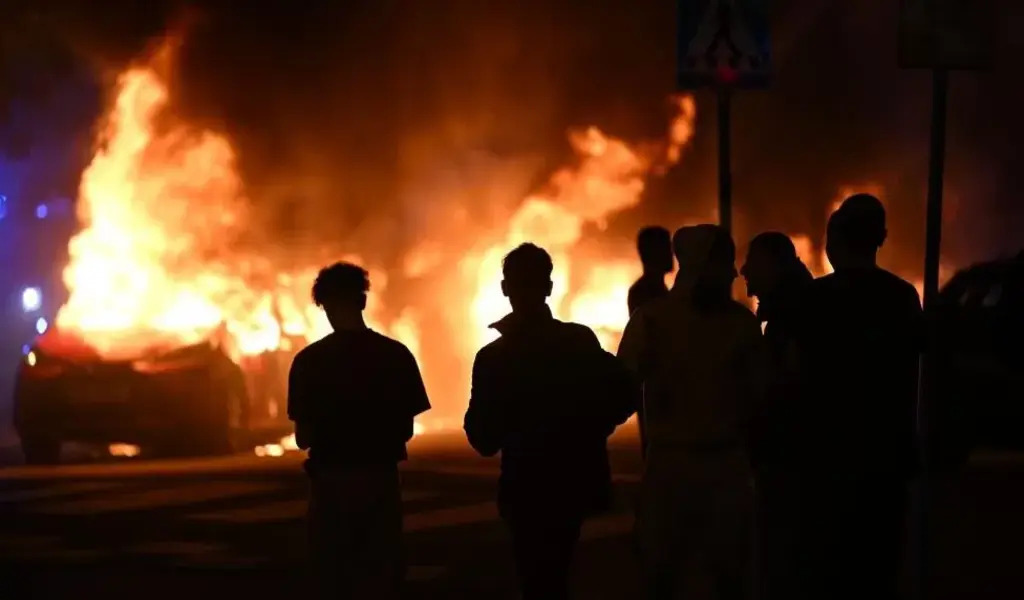 Condemnation and Consequences: Sweden's Response to Quran Desecration and Diplomatic Fallout
The Swedish government has condemned the desecration of the Quran while emphasizing the nation's constitutionally protected freedoms of speech and assembly.
In July, Iraqi protesters twice stormed the Swedish embassy in Baghdad, igniting fires within the embassy compound during the second incident. Swedish diplomats were also summoned by multiple Middle Eastern nations in response to the controversy.
By mid-August, Sweden's intelligence agency elevated its terrorism alert level to four on a five-point scale, citing Sweden's shift from being considered a potential target for terrorist attacks to a high-priority one.
Additionally, Sweden implemented heightened border controls in early August. In late August, neighboring Denmark, which had experienced a series of public Quran desecrations, announced its intention to ban Quran burnings.
Sweden, on the other hand, has expressed its commitment to exploring legal measures to restrict protests involving the burning of texts under specific circumstances.
RELATED CTN NEWS:
India's Moon Rover Successfully Completes Mission And Enters Sleep Mode After Lunar Landing
Ohio's Abortion Amendment Sparks Debate Over Parental Rights And Reproductive Freedom
Mudbound At Burning Man: Thousands Stranded As Rain Hits Festival, Authorities Investigate Fatality