Pope Francis Rejects 'Emergency' Label For Migration, Advocates For Compassion In Marseille Address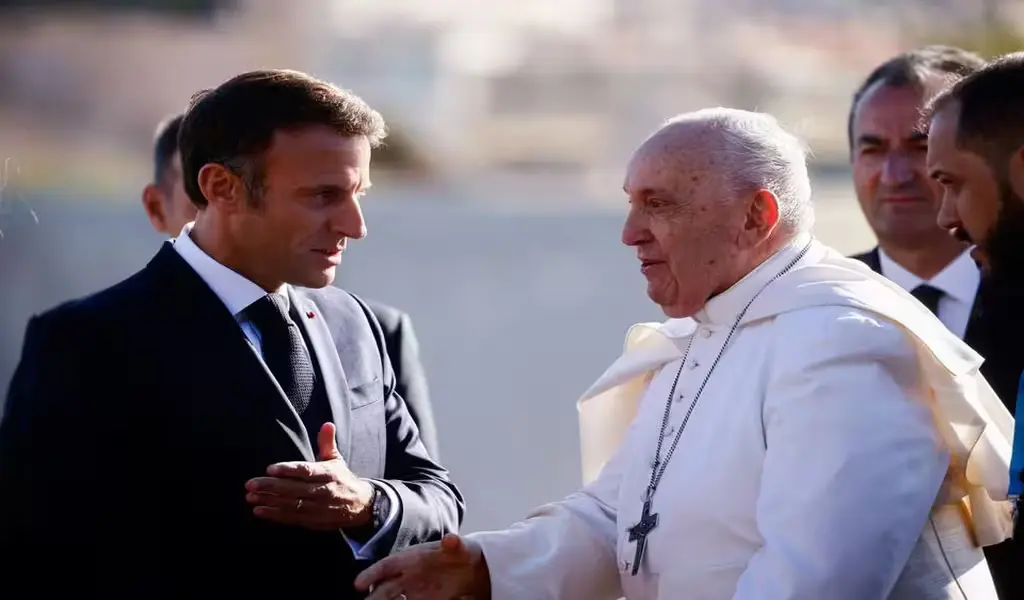 (CTN NEWS) – Pope Francis, speaking in Marseille, France on Saturday, dismissed the characterization of a migrant 'emergency' in Europe.
During a church conference in the southern Mediterranean port city, he asserted, "Those who risk their lives at sea are not invaders; they are in search of a welcoming haven."
Furthermore, he emphasized that migration is "an inherent aspect of our contemporary world, a multifaceted process spanning three continents around the Mediterranean, which requires prudent and far-sighted governance, including a collective European response."
Notably, French President Emmanuel Macron and Interior Minister Gerald Darminin were present at the event.
Subsequently, President Macron and Pope Francis engaged in private discussions later that Saturday, as France considers more stringent measures regarding incoming migrants.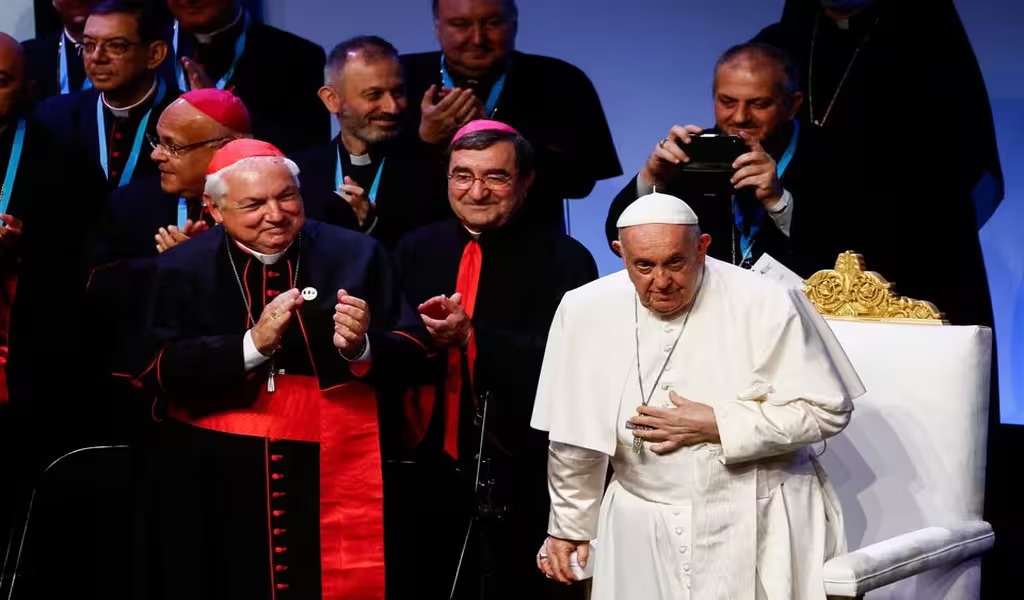 "Let us allow ourselves to be stirred by the narratives of countless unfortunate individuals who possess both the right to migrate and the right to choose not to, without succumbing to indifference," remarked Francis, as he strongly criticized "aggressive nationalism."
Confronting the grave issue of human exploitation, he advocated for a solution that does not involve rejection but instead centers on facilitating, to the extent feasible, a substantial number of lawful and systematic pathways for entry."
European Migration Crisis Deepens: Responses and Controversies
Francis' address follows the recent arrival of thousands of migrants on the shores of Italy's Lampedusa Island earlier this month.
Responding to the crisis, the Italian government swiftly initiated relocation efforts, even prompting a visit from European Commission President Ursula von der Leyen to assess the situation firsthand.
The surge of migrants arriving in Lampedusa has once again thrust the topic of migration into the heart of European political discussions.
Italian Prime Minister Giorgia Meloni has suggested the idea of implementing a naval blockade across Europe to deter migrant arrivals, while France has declined to accept migrants from Lampedusa.
German President Frank-Walter Steinmeier expressed in an interview with the Italian newspaper Corriere della Sera that "Germany, like Italy, is reaching its limits in terms of accommodating more migrants."
Pope Francis Urges Humanitarian Duty in Aid of Mediterranean Migrants during Historic Marseille Visit
The Pope reiterated his message from Friday, emphasizing that it is a humanitarian duty to come to the aid of migrants attempting to cross the Mediterranean.
The 86-year-old cautioned governments against exhibiting what he called the "fanaticism of indifference" and the "paralysis of fear," stressing that it is imperative to rescue those in peril on the open waters.
In Marseille, thousands of people lined the streets to witness his procession through the city. His official engagement in Marseille was to participate in the concluding session of the Mediterranean Meetings event, addressing topics such as migration, economic inequality, and climate change.
Notably, Pope Francis's visit marked a historic occasion, as he became the first pope to visit Marseille, France's second-largest city, in over 500 years.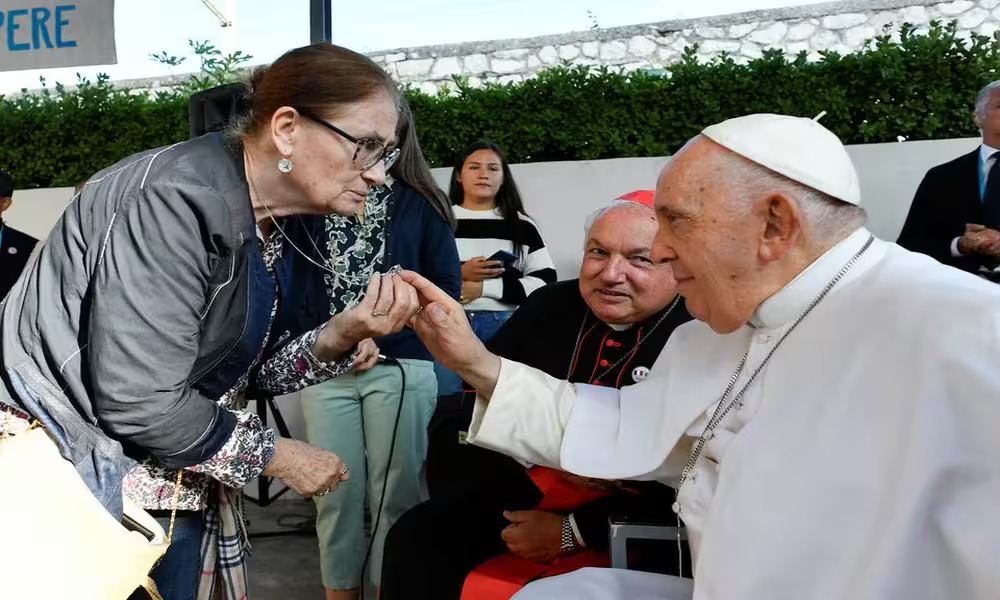 About Pope Francis:
Pope Francis, born Jorge Mario Bergoglio on December 17, 1936, is the current Pope of the Roman Catholic Church.
He was elected as the 266th Pope on March 13, 2013. Pope Francis is known for his progressive views on various social and environmental issues, as well as his emphasis on compassion and mercy.
Some key points about Pope Francis include:
Papacy: Pope Francis succeeded Pope Benedict XVI and is the first Pope from the Americas, as he is originally from Argentina.
Name and Slogan: He chose the name Francis in honor of Saint Francis of Assisi, known for his devotion to the poor and the environment. His papal motto is "Miserando atque eligendo," which means "Having mercy and choosing."
Social Issues: Pope Francis has spoken out on numerous social issues, including poverty, immigration, and social justice. He has been a strong advocate for the marginalized and vulnerable.
Environmental Advocacy: He has also been a prominent advocate for environmental protection and climate change mitigation. His 2015 encyclical "Laudato si'" is a significant document on this topic.
Interfaith Dialogue: Pope Francis has engaged in interfaith dialogue and has sought to build bridges between different religious communities.
Papal Encyclicals: In addition to "Laudato si'," he has issued other important encyclicals, including "Evangelii Gaudium," which outlines his vision for the Church's mission.
RELATED CTN NEWS:
Long-Term Effects Of Severe COVID-19: Study Reveals Significant Organ Impairments
IHC Schedules Imran Khan's Bail Application Hearing In Missing Cipher Case For Monday
The Impact Of 'No More Bets' And Online Rumors On Chinese Tourism In Thailand