Phuket Thailand Aims to Be Safest City in Southeast Asia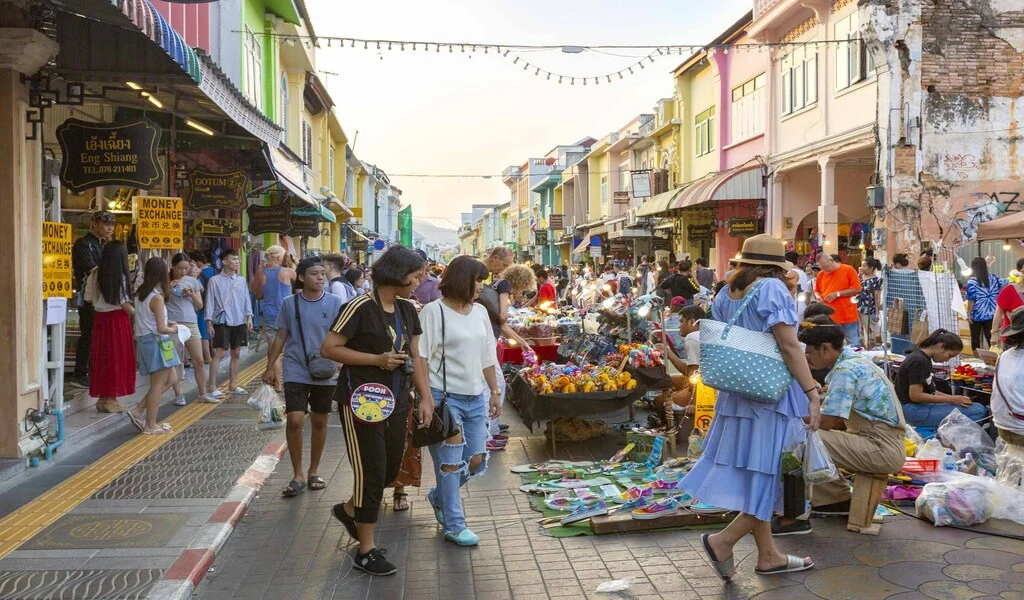 Following a number of events involving tourists, efforts are underway to make Phuket the safest city in Southeast Asia. At a meeting with representatives of tour and travel businesses on Friday, Danai Sunantarod, deputy governor of the southern tourist province, stated the goal.
Their conversation on security on the island brought up several recent instances that were cause for alarm.
In May, a speedboat collided with a channel marker in Chalong Bay, injuring 35 persons, the majority of them were Russian tourists. The boat driver was thought to have nodded off.
According to Mr Danai, a Chinese tourist was injured in a knife attack by a travel agency in February following a quarrel over a reimbursement for a day excursion that the visitor missed. Tourists drowning in Phuket create safety concerns, he says.
"We have to learn from these incidents," added Mr Danai. "We want our visitors to feel safe in our home." We aspire to be the region's safest city."
He stated that the business and public sectors must work together to ensure tourist safety, while police personnel must execute the law.
"We will tighten safety measures because we don't want to have scammers in Phuket," he stated, alluding to the situation involving the Chinese visitor.
"We also want tour operators to eliminate the dual pricing system because it makes our guests feel bad," he said, referring to a practise in which foreign visitors, particularly expats, pay more for services than Thais. (Attractions that practise this are mentioned on 2pricethailand.com.)
Mr Danai stated that Phuket has become a popular tourist destination due to its stunning beaches, diverse cuisine, distinct culture, and kind friendliness. The province has garnered both local and international attention, including the designation of a Unesco Creative City of Gastronomy in 2015.
Last year, Phuket received 5.6 million visitors, bringing in approximately 200 billion baht for the resort island, he said. Approximately 60-70% of them were immigrants. He predicts that more tourists will visit this year in order to meet the province's aim of 10 million.
According to Ratchadaporn Oin, the head of the Tourism and Sports Ministry office in Phuket, tour guides and operators play a vital role in keeping tourists safe. She stated that they must be aware of the restrictions in order for clients to understand what can and cannot be done.
Ms Ratchadaporn, for example, stated that guides must tell tourists not to touch or feed marine animals while snorkelling or diving.
"We strongly urge you to take good care of tourists in order to make them feel safe," she stated. "It will help to improve the island's image."

Phuket and Safe City Designation
Phuket is a popular tourist destination located in Thailand. Phuket the largest island in Thailand and is situated in the Andaman Sea. Phuket is known for its stunning beaches, crystal-clear waters, and vibrant nightlife, making it a sought-after vacation spot.
"Safe city status" is often given to a city or urban region that has put in place adequate measures to safeguard the safety and security of its citizens and tourists. While particular criteria and definitions vary, a safe city designation typically indicates that the community has taken initiatives to lower crime rates, improve public safety, and create a secure environment for its residents. Here are some of the most prevalent elements evaluated when assessing a city's safety:
1. Low Crime Rates: A safe city has a low crime rate, which includes both violent and property offences. To dissuade criminal activity, the city may have developed effective law enforcement techniques, community policing programmes, and surveillance technologies.
2. Efficient Emergency Services: A safe city provides emergency response services such as police, fire, and medical services in a timely and efficient manner. To efficiently manage varied circumstances, the city may have well-equipped emergency response teams, accessible helplines, and a network of emergency facilities.
3. Adequate Lighting and Infrastructure: A safe city has well-lit streets, well-maintained roadways, and functional infrastructure. Adequate illumination decreases the possibility of accidents, discourages criminal activity, and improves general security.
4. Public Transportation Safety: A safe city ensures that its public transportation systems, such as buses, trains, and metros, are safe. To reduce the risks associated with public transit, measures such as surveillance cameras, emergency buttons, well-trained workers, and frequent safety inspections are implemented.
5. Active Community Participation: A safe city encourages active community participation in ensuring safety. Neighbourhood watch programmes, community policing initiatives, and public awareness campaigns can all be used to educate locals about safety precautions and encourage cooperation.
6. Effective Disaster Preparedness: A safe city has strong disaster preparedness strategies and infrastructure in place to successfully respond to natural disasters such as earthquakes, floods, or hurricanes. Early warning systems, evacuation preparations, and well-coordinated disaster response methods may all be involved.
It's crucial to remember that gaining safe city status is a continual process, and towns are constantly working to improve safety measures. Furthermore, the particular criteria and standards for safe city designations can differ across countries and regions.