Fighting in Myanmar Forces Over 5,000 Refugees into Northern Thailand
More than 5,000 Myanmar refugees have taken refuge at refugee camps in Mae Hong Son in northern Thailand to avoid fighting between the Karenni Army (KA) and Myanmar military forces.
According to reports on Thursday, the KA was attacked by Myanmar junta warplanes in a border town opposite the province in northern Thailand. There were casualties and deaths reported.
Many locals were reportedly forced to take injured persons across the border to Thailand for medical treatment, while others fled for border jungles.
According to a KA source, the Myanmar regime carried out 19 airstrikes, hurting KA soldiers severely. At least seven Karenni troops are said to have been transferred to Mae Hong Son Hospital.
Residents in Mae Hong Son's Muang area heard gunfire from the other side of the border on Friday. The junta forces were said to be firing bullets every seven minutes.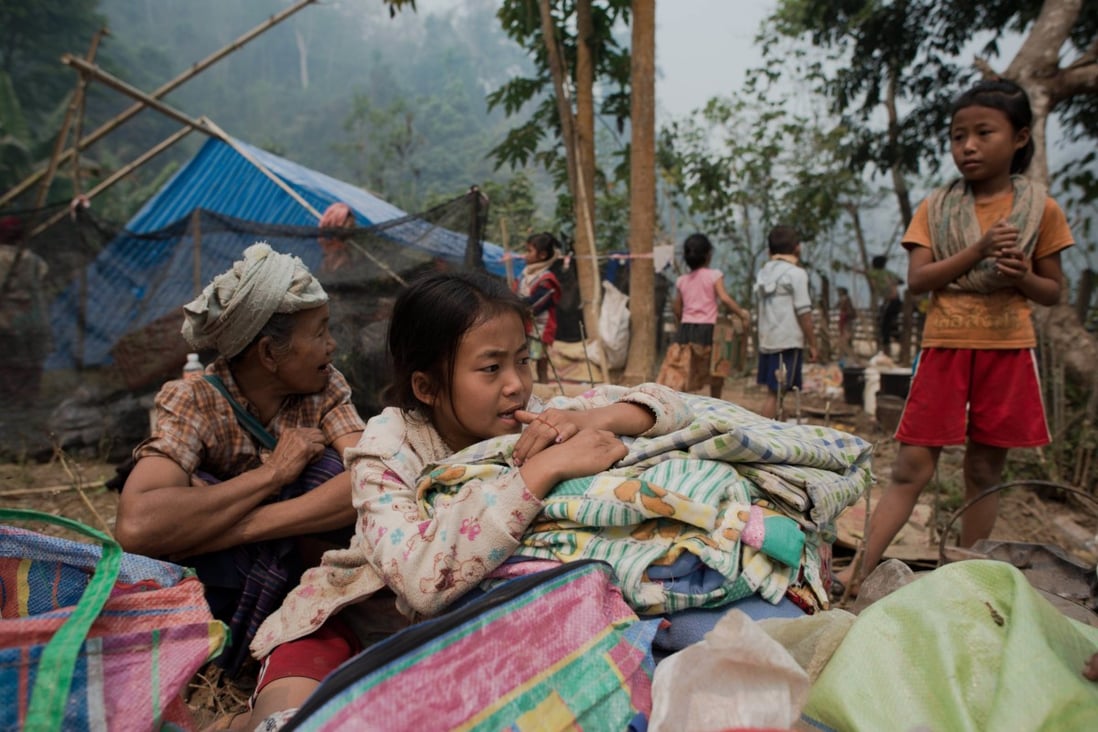 Over the last three weeks, the number of Myanmar refugees migrating to Mae Hong Son has risen to 5,156. They are housed in four shelters that receive humanitarian aid.
The governor of Mae Hong Son, Chettha Mosikrat, stated that the number of refugees has not yet exceeded the capacity to give interim assistance. During the rainy season, though, officials must log every arrival and begin illness prevention.
Surachet Puinoi, the district chief of Mae Sariang, stated 30 refugees in Sao Hin and Mae Khong sub-districts had malaria. Others have acquired respiratory, digestive, muscle, and bone disorders.
According to Mr Surachet, Thai officials spray insect repellant in the shelters once a week to avoid malaria.
In the event of an emergency, the Mae Sariang district public health office has provided medical personnel and ambulances. He also mentioned that there are two field hospitals available.
Myanmar conflict and refugees
Myanmar, commonly known as Burma, has been plagued by political upheaval and conflict for many years, causing a large number of people to abandon the nation as refugees. Thailand, which shares a border with Myanmar, has been a major destination for these refugees.
Northern Thailand, in particular, has been a prominent destination for Myanmar migrants seeking shelter and help. The Thai government, in collaboration with foreign organisations and non-governmental organisations (NGOs), has been giving assistance and humanitarian aid to these displaced people.
Myanmar refugees in northern Thailand face a variety of challenges. Some refugees reside in Thai government-run refugee camps, such as those around the Thailand-Myanmar border. These camps offer essential necessities like shelter, healthcare, and education. The conditions in these camps, however, can be difficult, with few supplies and restricted freedom of movement.
There are also numerous Myanmar refugees who live outside of official camps, in border areas or in urban areas. These people may encounter a variety of difficulties, including limited access to support and legal protection. Some may seek informal jobs, while others may seek assistance from local communities or non-governmental organisations.
It's crucial to remember that the situation is fluid, and Myanmar refugees' experiences in northern Thailand might shift over time. Political changes in Myanmar, as well as Thai government policies and actions, might have an impact on the conditions and assistance available to refugees.
If you or someone you know is affected by this situation and requires assistance, it is best to contact relevant organisations working with refugees in Thailand or the United Nations High Commissioner for Refugees (UNHCR) office in Thailand for the most up-to-date and accurate information.