Over 170,000 Without Power, Tornado Sirens Blare As Winds Hit Texas And South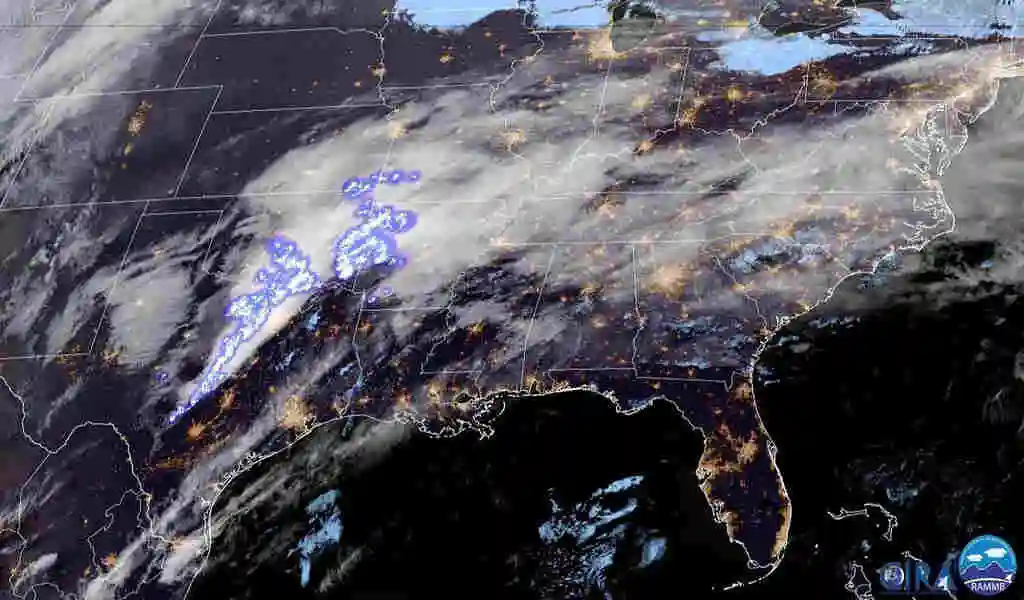 (CTN News) – Dallas and other parts of Texas were struck by severe weather on Thursday, with tornado sirens sounding and multiple tractor-trailers turning over.
There were no reports of deaths as of yet. Oncor said Thursday night that more than 170,000 homes and businesses were without power in Texas.
The National Weather Service reported tornadoes in Franklin, Hopkins, and Shreveport counties east of Dallas, Texas. To verify whether tornadoes have actually occurred, storm surveys are conducted.
In parts of the south U.S., high winds and snow buried mountainous areas, causing people to become trapped, authorities reported.
Governor Gavin Newsom has declared a state of emergency for 13 counties, and MREs will be flown by helicopter to affected areas. A UH-60 Blackhawk will be sent to assist, the California National Guard said Thursday.
Dawn Rowe, who represents some of the hardest-hit areas in San Bernardino County, said Wednesday, "We know roofs are starting to collapse."
The county fire department reported around 10 feet of snow fell in some mountain communities east of Los Angeles.
A California Department of Transportation, or Caltrans, official said plowing was being done around the clock.
The county fire department responded to almost 100 rescue calls on Wednesday, according to Chief Dan Munsey.
From Feb. 22 to Wednesday, 120 inches of snow fell in Snow Valley in the San Bernardino Mountains. As of this week, Crestline had 91 inches of rain.
As the snow accumulated on the roof of Andrew Braggins' Crestline home, the ceiling began to bow. As a result, he decided to shovel the roof, which had accumulated five feet of snow.
"Friends of mine just a few roads away have been without power for days," Braggins said. In case of a storm, you may wish to stock up. "However, this storm seemed to keep coming."
On Thursday night, the weather service issued tornado watches for approximately 3.5 million people in Texas and the South. As far as Arkansas and northern Louisiana are concerned, the watches extend east of Dallas.
During a storm that hit the university around 5:45 p.m., minor damage was sustained. Erin Smith, the university's Communications Director, said there were no injuries, but two shipping containers were moved in a campus parking lot due to the winds.
The Shreveport weather service said it would investigate possible tornado damage areas in the area. Shreveport appeared to be the location of one in a video shared by the agency.
There have been five tractor-trailers overturned on highways north and east of Dallas, according to NBC Dallas-Fort Worth.
SEE ALSO:
China's Xi Jinping to Tighten His Grip on Power