China's Xi Jinping to Tighten His Grip on Power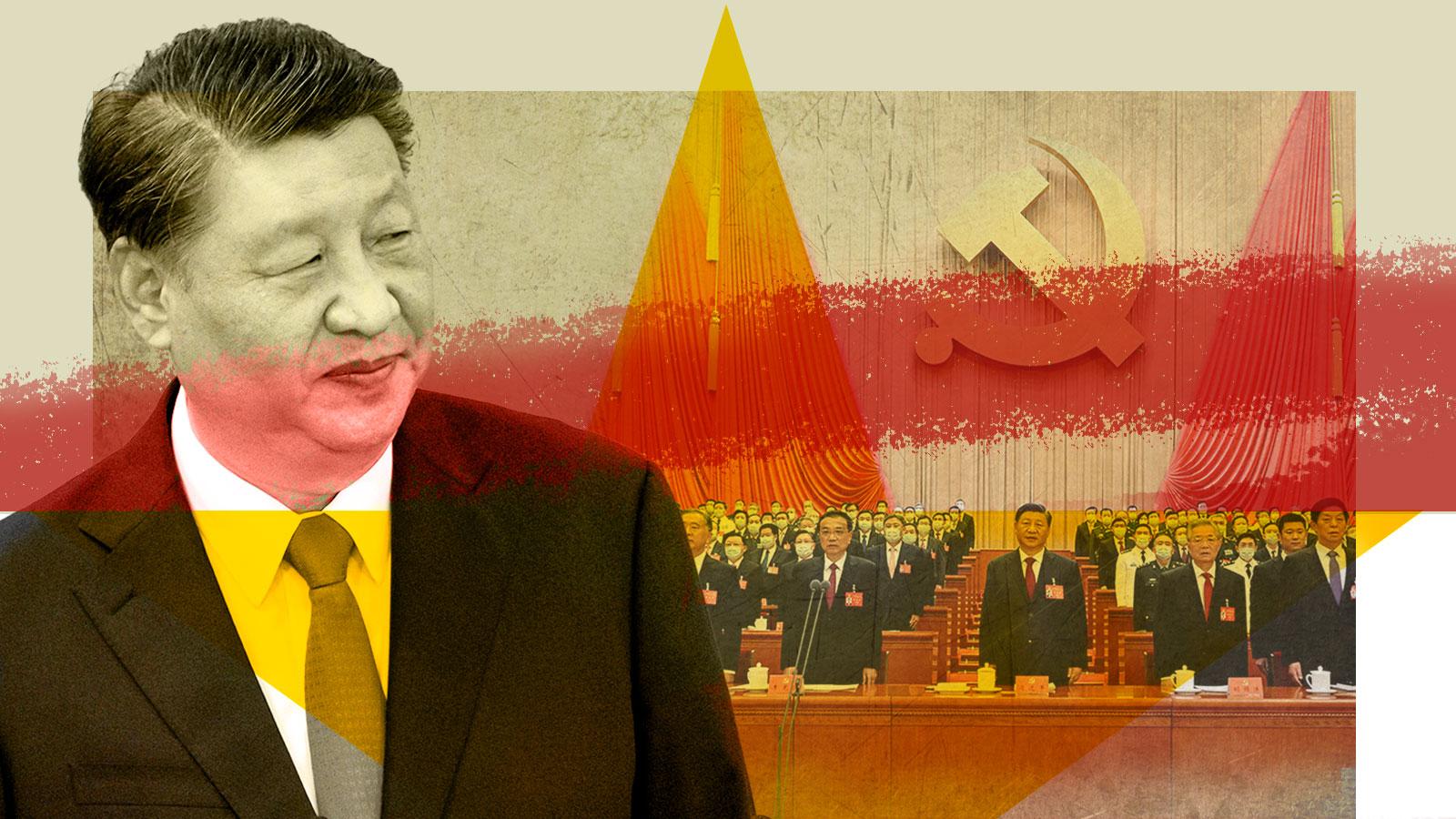 China's National People's Congress will convene on Sunday, bringing with it the biggest cabinet overhaul in a decade as Xi Jinping tightens grip on power, while dealing with a slew of issues ranging from an uneven post-COVID economic recovery to deteriorating US relations.
Almost 3,000 delegates will meet in the Great Hall of the People, west of Tiananmen Square, for the first National People's Congress (NPC) of the post-zero-COVID period, though some procedures, such as testing and quarantine for journalists, will remain in place.
The NPC will rubber-stamp Xi's new economic team after China's most powerful leader since Mao Zedong secured a record-breaking third term and loaded the ruling Communist Party's top ranks with friends during its twice-a-decade meeting in October.
It will also address Xi's proposals for a "intense" and "wide-ranging" reorganization of state and Communist Party enterprises, according to official media, following a three-day meeting of the party's central committee on Tuesday.
"It will almost certainly entail more incorporation of State Council ministries into the party under the name of the party's comprehensive leadership," Wen-Ti Sung, a political scientist at the Australian National University, predicted, with public health and national security likely to be areas of emphasis.
According to policy sources and analysts, the administration is likely to set a 2023 economic growth target of 5% to 6% in order to keep unemployment at bay, with measures targeted at increasing consumption and foreign investment, among other things, but little in the way of game-changing reforms.
China's GDP grew by only 3% last year, one of the slowest rates in over a half-century.
Loyalist Li Qiang, previously Shanghai party head, is set to become premier, in command of the world's second-largest economy, with investors cautiously hopeful that his ties with Xi will allow him to usher in more business-friendly policies following an increasingly statist turn.
The NPC will install new faces at the top of major economic and regulatory entities, including the central bank, to replace a generation of reform-minded officials such as retiring Premier Li Keqiang and economic czar Liu He, a vice premier.
"The National People's Congress will be a continuation of the 20th Party Congress and will firmly execute Party choices made then, including a focus on security," said Alfred Wu, associate professor at the Lee Kuan Yew School of Public Affairs at the National University of Singapore.
The NPC convenes amid a difficult time for China and Xi, who abruptly abandoned his COVID strategy in December after three years, following widespread demonstrations unparalleled during his rule.
It comes amid a demographic shift that has seen the population shrink for the first time since 1961, urban employment fall for the first time in six decades, and per capita spending fall.
Worsening relations with the US, which is limiting China's access to cutting-edge technologies, and a slowing global economy are additional challenges for Xi, who will be confirmed for a third term as president after abolishing constitutional term limits in 2018.
The 63-year-old Li Qiang, a veteran of provincial-level postings whose chances were unaffected by his management of last year's catastrophic two-month Shanghai COVID lockdown, will be the People's Republic's first premier who has never served in the central administration.
"The beginning of his tenure could be bumpy as he tries to find his position in the State Council and really grasp how to make it work for him," said Trey McArver, co-founder of the research company Trivium China.
Ding Xuexiang, a former Xi assistant expected to become the top vice-premier, likewise lacks central-level management expertise.
The congress, which usually lasts one to two weeks, will begin with the outgoing Li giving a 2023 work report, which is expected to focus on boosting an economy that has been harmed by three years of COVID controls and a property sector crisis.
"We will seek to stimulate growth and have policy tools to do so," Xu Hongcai, deputy director of the economic policy commission at the state-backed China Association of Policy Science, told Reuters.