Marines Die In Australian Military Drills When Their Aircraft Crashes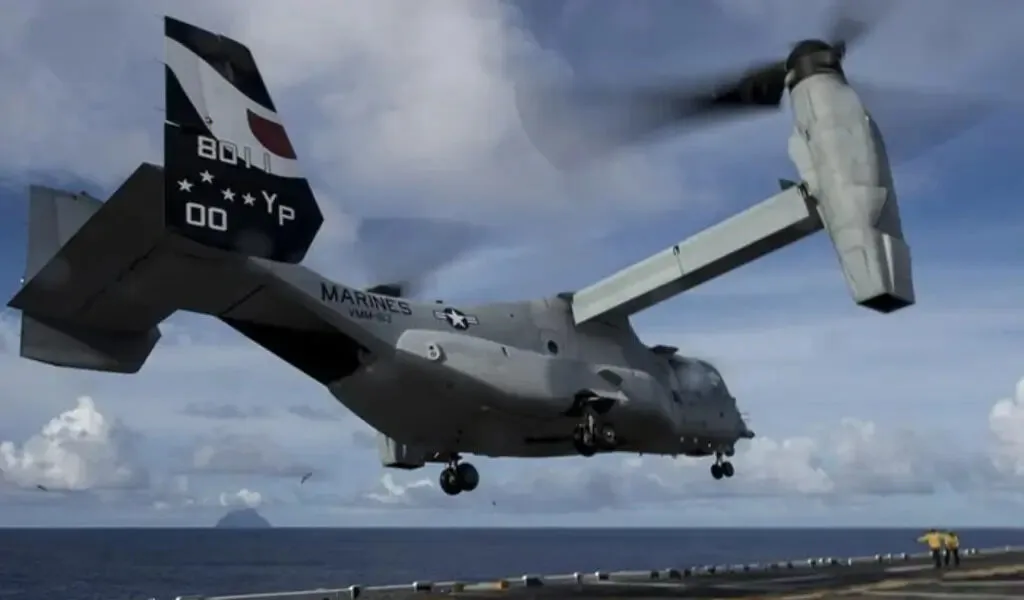 (CTN News) – According to the report, three US Marines on board an MV-22 Osprey helicopter were killed when the aircraft crashed during a military exercise in the Northern Territory of Australia on Sunday afternoon, according to the report.
In a press release issued by the Marines Rotation Force, it was stated that five marines were "transported to the Royal Darwin Hospital in a serious condition".
According to the communique, the deceased were among the 23 Marines aboard the aircraft that was participating in routine military drills when it was shot down. An investigation is being conducted to determine what caused the crash.
The Prime Minister of Australia, Anthony Albanese, described the incident as tragic and stated that his government was committed to providing assistance.
" As a government and as a department of defense, we are focused on responding to incidents and ensuring that all assistance and support is provided at this difficult time," the prime minister said at a previously scheduled press conference.
Albanese stated that Australian personnel were not involved in the crash that occurred during Exercise Predator's Run 2023.
In an emailed statement, the fire and emergency services reported that the Northern Territory Police were responding to reports of an aircraft crash on Melville Island.
A duty officer replied by email that the US Defense Department was aware of media reports regarding the crash, but that "we do not have anything that we are able to provide at this time".
Sky News reported that Marines and approximately 2,500 personnel from Australia, the United States, the Philippines, Indonesia, and East Timor were participating in the military drills.
Faced with an increasingly assertive China, the United States and Australia, a key ally in the Pacific, have increased their military cooperation in recent years.
A helicopter that crashed into the ocean off the coast of Queensland last month during a large bilateral exercise caused the deaths of four Australian soldiers.
It is estimated that Osprey aircraft are tilt-rotor aircraft with a combination of features that make them the best of both helicopters and turboprops, according to the US Air Force.
As a hybrid craft, it has two swivelling Marine engines mounted on a fixed wingtip. This allows it to land and take off vertically, allowing it to travel at a much faster speed than a conventional helicopter.
SEE ALSO:
British Museum Recovers Some of 2,000 Stolen Treasures