India Resumes Internet Ban in Restive Manipur Amid Protests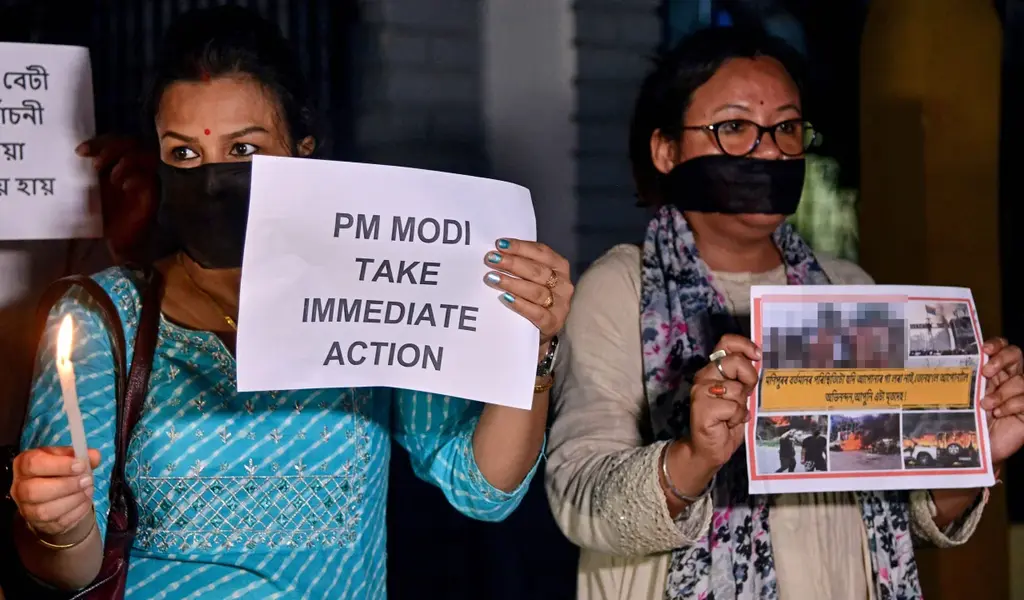 (CTN News) – In a recent development, India has once again imposed an internet ban on the restive Manipur state, citing the need to curb the spread of disinformation and violence through social media platforms.
This decision comes in the wake of violent protests triggered by the circulation of photographs depicting two deceased students who lost their lives during the months-long conflict in the region.
Manipur, located in the remote northeast of India, has been plagued by armed clashes since May. These clashes primarily involved the predominantly Hindu Meitei community and the mainly Christian Kuki community, resulting in over 150 casualties. The state has witnessed a fracture along ethnic lines, with rival militia groups establishing blockades.
A nearly five-month-long internet ban was lifted just last week, offering a glimmer of hope for normalcy. However, it was swiftly reimposed after dozens were injured during violent protests in the state capital, Imphal.
The protests erupted following the release of photographs of two deceased individuals, a 17-year-old woman and a 20-year-old man from the Meitei community, who had gone missing in July.
The decision to cut off internet access was justified by the government as a means to prevent the "spread of disinformation, false rumors, and other types of violent activities through social media platforms."
Chief Minister Biren Singh announced that authorities were investigating the deaths of the two individuals. However, the Manipur state government, led by Prime Minister Narendra Modi's Hindu nationalist Bharatiya Janata Party (BJP), has faced criticism for its inability to quell the ongoing violence.
Human Rights Watch has accused Manipur authorities of contributing to the conflict through "divisive policies that promote Hindu majoritarianism." Additionally, Mallikarjun Kharge, leader of the opposition Congress party, accused the ruling party of transforming Manipur into a "battlefield."
The situation in Manipur remains complex and volatile, with the reimposed internet ban underscoring the challenges in finding a lasting resolution to the ethnic conflict and violence in the region.