Canada's intelligence tells another Sikh leader that India wants to kill him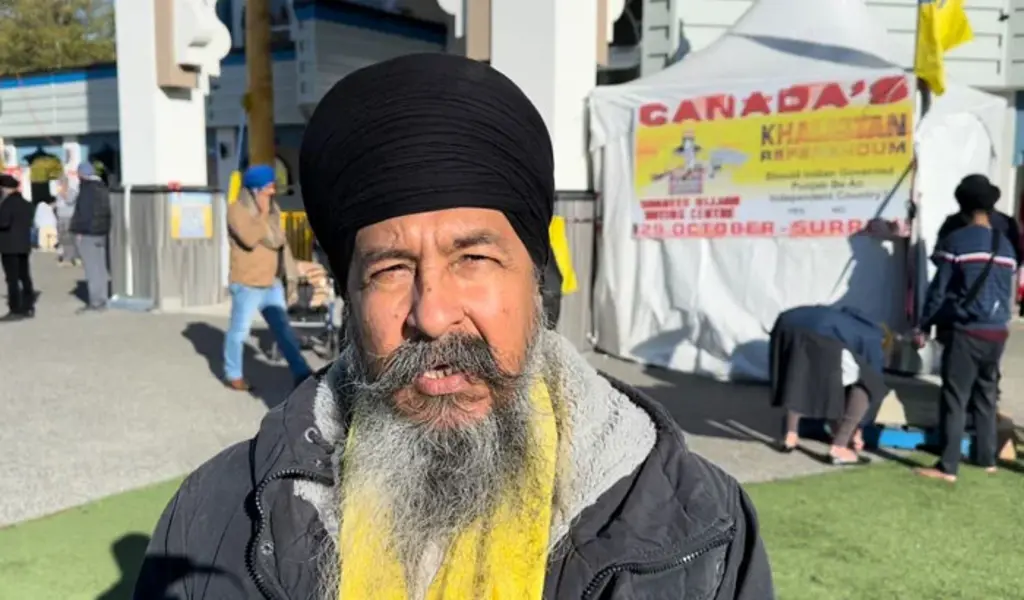 (CTN News) – A close colleague of deceased Sikh leader Hardeep Singh Nijjar has been informed by Canadian intelligence that the Indian government intends to attack him for his Khalistan advocacy.
According to Gurmeet Singh Toor, a close friend of the dead Sikh leader, Canadian intelligence contacted him in August this year, following Nijjar's assassination, and informed him in writing that a foreign country (India) was pursuing his life and that he should stop going out and being active.
Toor informed Geo News that Nijjar's assassination has heightened interest in the Khalistan Referendum and the Sikhs For Justice (SFJ) cause rather than diminishing it.  A day before the Khalistan Referendum vote at Guru Nanak Sikh Gurdwara in Canada on October 29 (today), he spoke of threats to his life from Indian operatives.
Toor strongly supported the SFJ movement for a Khalistan Referendum in British Columbia after Najjar was assassinated by Indian operatives on June 18, 2023.
According to Canadian Prime Minister Justin Trudeau, Najjar, who directed the Guru Nanak Sikh Gurdwara and coordinated the Khalistan Referendum campaign in Canada, was murdered by Indian spies acting on the orders of Indian diplomats headquartered in Vancouver and Toronto.
In an interview with Geo News, Toor underlined the pursuit of justice for Nijjar, despite popular Indian perception that the assassination would herald the end of the Khalistan movement.
Contrary to popular belief, the movement has grown in power and momentum rather than decreasing. Toor described being by the murdered Khalistan leader's side when the attack occurred and being one of the first three people to arrive at the scene immediately after the occurrence.
Indian attempts at compulsion, intimidation, or bullying will be useless, he stated, because the Sikh nation is always striving for the development of humanity. Toor stated that he received a warning letter from Canadian law enforcement on August 24 during an urgent visit to his residence.
The letter expressed severe fear for his safety, citing the existence of Indian agents acting on behalf of the Indian state in Canada. Sanjay Kumar Verma, the Indian High Commissioner to Canada, and his colleague Manish have been implicated as important figures in hiring assassins.
However, Indian intelligence agencies were unable to offer proof of Nijjar's claimed involvement in anti-India actions. Toor stated that since the warning, he has been more involved in Khalistan agitation and has visited the Gurdwara more frequently.
"Indian threats cannot frighten us." India has slaughtered tens of thousands of Sikhs. For us, martyrdom is the only option. India can slaughter as many people as it wants, but we will never be terrified. "There are more Sikhs involved in the Khalistan movement now than ever before," claimed Toor.
It is worth noting that Nijjar, a key figure in Canada's Khalistan Referendum campaign, had close ties to Gurpatwant Singh Pannun, a prominent Khalistani leader based in the US who serves as the Counsel General of SFJ, the organization spearheading the global Khalistan Referendum initiative.
The Indian government designated Nijjar, Pannun, and Paramjeet Singh Pamma, who live in the United Kingdom, as terrorists in 2020. Nijjar also served as President of the Guru Nanak Sikh Gurdwara in British Columbia, Canada's largest Gurdwara.
The Khalistan Referendum voting campaign is overseen by the impartial Punjab Referendum Commission (PRC), which will proclaim results once all phases have been completed.
The voting began on October 31, 2021, in London, United Kingdom, and has since been held in several cities throughout the UK, Geneva, Switzerland, Rome and Milan (Italy), Melbourne, Brisbane, and Sydney (Australia), and Brampton, Mississauga, Malton (Ontario), and Vancouver (British Columbia).
Related CTN News:
An Outbreak Of Hepatitis Closes Schools In Vinnytsia, Ukraine