U.S. House Republicans To Hold First Committee Hearing In Impeachment Inquiry Against President Biden
(CTN NEWS) – The Republican-controlled US House of Representatives is gearing up for its inaugural committee hearing on September 28 as part of a seemingly unlikely impeachment inquiry against Democratic President Joe Biden.
This inquiry, initiated by Speaker Kevin McCarthy just last week, has garnered significant attention.
The House Committee on Oversight and Accountability, led by Republican Representative James Comer, is slated to conduct this hearing, which will delve into constitutional and legal aspects.
A spokesperson for the committee made this announcement on Tuesday.
House Committees Unite in Biden Impeachment Inquiry as Republicans Respond to Pressure
It's worth noting that two additional House committees have also united in this inquiry.
Speaker Kevin McCarthy's decision to initiate an impeachment inquiry against President Biden, who is presently campaigning for re-election next year, was a direct response to mounting pressure from far-right members within the Republican Party.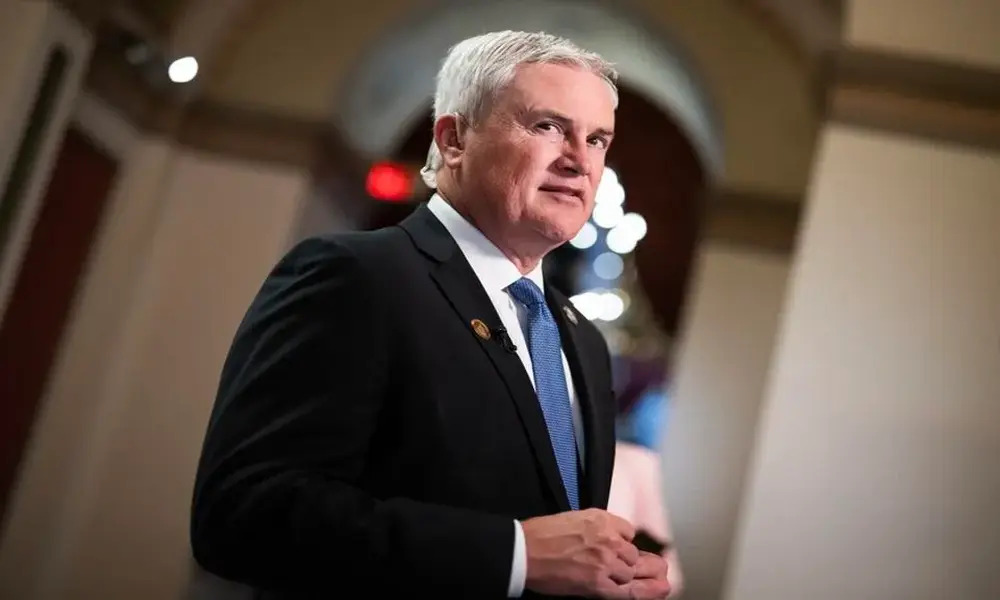 These lawmakers were furious about the previous Democratic-controlled House impeaching former Republican President Donald Trump in both 2019 and 2021, with both impeachment efforts ultimately resulting in Senate acquittals.
The central focus of the Republican inquiry centers on allegations that President Biden personally profited from his son Hunter's business dealings during his tenure as vice president from 2009 to 2017.
However, it's important to emphasize that they have not presented concrete evidence to substantiate these allegations. President Biden has consistently denied any wrongdoing.
White House Accuses Republicans of Political Stunt Amid Impeachment Inquiry
On Tuesday, Ian Sams, the White House spokesperson, leveled an accusation against Republicans, asserting that they are employing a "political stunt" to divert attention away from their own internal governance challenges, which have been marked by chaos and ineffectiveness.
In reference to the upcoming hearing, the oversight panel's statement alluded to allegations of corruption and misuse of public office in connection with President Biden.
According to the statement, the panel intends to issue subpoenas for the personal and business bank records of Hunter Biden and James Biden, who is the president's brother.
The Constitution outlines a formal impeachment process by which Congress can potentially remove a president from office. This process involves the House of Representatives, which can approve formal charges, known as articles of impeachment, with a simple majority vote.
Subsequently, the Senate conducts a trial and can remove a president through a two-thirds majority vote. However, it's important to note that Democrats currently hold control of the Senate, making the prospects of conviction and removal from office highly improbable.
ORIGINAL STORY: U.S. President's Son 'Hunter Biden' To Plead Not Guilty In Federal Gun Charges
RELATED CTN NEWS:
U.S. President's Son 'Hunter Biden' To Plead Not Guilty In Federal Gun Charges
Pakistan LHC Seeks Responses Over Controversial CNIC Policy For Married Women's Passports
Sikh Movement: Canada-India Diplomatic Tensions And Activist's Killing Allegations