U.S. President's Son 'Hunter Biden' To Plead Not Guilty In Federal Gun Charges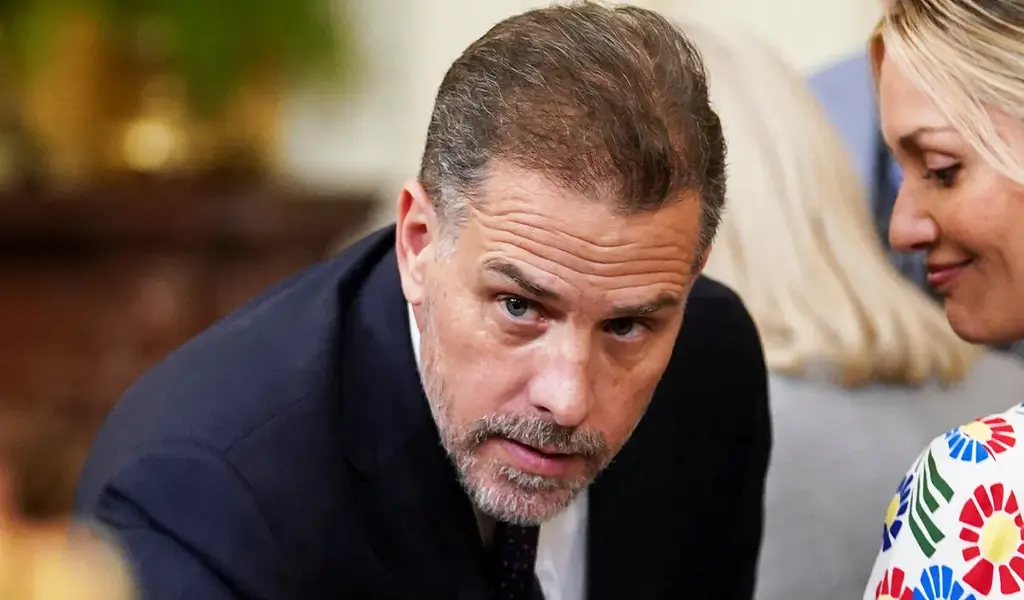 (CTN NEWS) – Hunter Biden, the son of President Joe Biden, intends to enter a plea of not guilty in response to federal gun charges, as stated in a court document filed on Tuesday. Additionally, he is requesting that his initial court appearance be conducted remotely.
In a letter addressed to Magistrate Judge Christopher Burke, attorney Abbe Lowell has conveyed that Hunter Biden will assert his plea of not guilty in response to the three felony gun charges linked to his possession of a revolver in 2018, whether the proceedings are conducted via video or in person.
Lowell's letter, dated Tuesday, affirms, "Mr. Biden is not seeking any special treatment in making this request. He has attended and will attend any proceedings in which his physical appearance is required."
The letter goes on to state, "Mr. Biden also will enter a plea of not guilty, and there is no reason why he cannot utter those two words by video conference.
In short, Mr. Biden is satisfied that his constitutional rights will be met by conducting his initial appearance by video conference."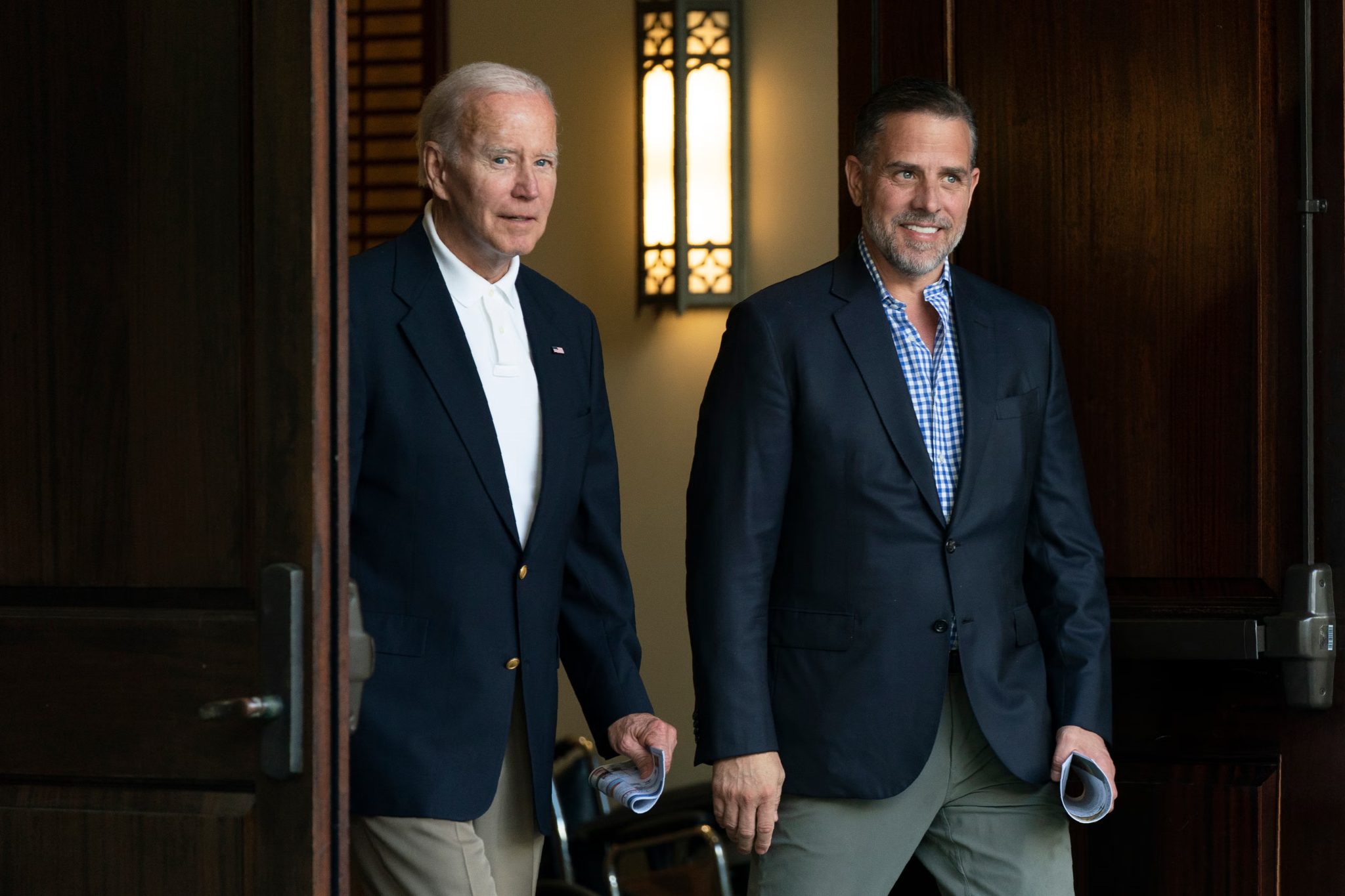 Hunter Biden Indicted on Firearm Charges: Allegations of False Statements and Prohibited Possessio
Hunter Biden was recently indicted on three charges connected to his acquisition of a firearm in 2018, including the allegation of making a false statement on a federal form and possessing a firearm while classified as a prohibited person.
Prosecutors contend that Hunter Biden was a drug user at the time of the firearm purchase and, therefore, was not legally eligible to possess the weapon. They assert that he also provided false information on a federal form by failing to disclose his drug use.
During the preceding summer, the president's son attempted to negotiate with prosecutors regarding the alleged firearm violation, as well as two tax misdemeanors.
However, the diversion agreement swiftly disintegrated after a federal judge scrutinized the terms of the agreement, which led to disagreements between the prosecutors and Hunter Biden's defense attorneys.
In July, during a court appearance when his plea deal fell apart, Hunter Biden underwent the process of being fingerprinted and having his mug shot taken. However, due to the federal court jurisdiction, this photo remained confidential and was not released to the public.
Hunter Biden's attorney has argued that accommodating an in-person appearance would place a considerable burden on government resources.
This is primarily because Biden receives protection from the Secret Service, and organizing his transportation across the country would necessitate enhanced security measures, particularly around the Wilmington, Delaware, courthouse.
The judge overseeing the case noted on Monday that prosecutors are opposing this request.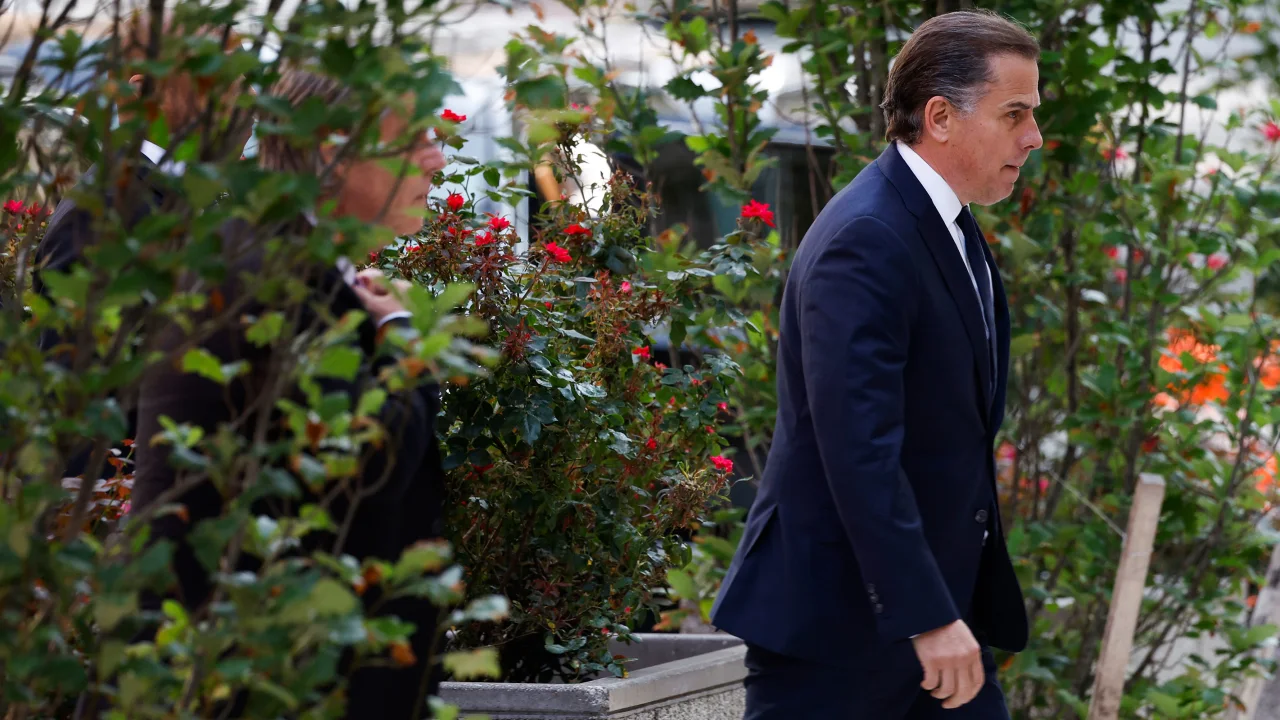 ORIGINAL STORY: Hunter Biden Faces Firearm Fraud Charges Amid Impact on Father's Re-election Bid
Hunter Biden, the son of U.S. President Joe Biden, was charged on Thursday with defrauding a gun dealer into selling him a firearm. This is the latest indication that the younger Biden's legal woes may impact on his father's re-election bid next year.
In the first-ever indictment of a sitting president's child, filed in U.S. District Court in Delaware, Hunter Biden was charged with three criminal counts related to lying about his drug use, which would have prohibited him from possessing a firearm.
The charges ensure that courtroom drama will play a disproportionate role in the 2024 U.S. presidential election, as Joe Biden, 80, seeks reelection in a likely rematch with his Republican predecessor Donald Trump, 77, who faces four impending criminal trials of his own.
The new allegations against Hunter Biden brought by recently elevated U.S. Special Counsel David Weiss say nothing about any violations of U.S. tax law.
A prior agreement under which Hunter Biden, 53, would have pled guilty to two misdemeanour tax charges and enrolled in a programme to avoid prosecution on the gun charge collapsed in a July hearing in a startling turn of events.
Weiss previously stated that any potential charges against Biden would have to be brought in either the District of Columbia or the Central District of California, which is situated in Los Angeles.
In October of 2018, prosecutors accused the younger Biden of lying about his drug use when he purchased a Colt Cobra handgun.
The action comes two days after Republicans in the House of Representatives opened an impeachment investigation into Joe Biden over his son Hunter's international business dealings.
White House Criticizes Impeachment Action as Politically Motivated; Hunter Biden's Attorney Challenges Firearm Charges
The White House has criticised that action, which was taken without a vote by the entire House, as unfounded and politically motivated.
Abbe Lowell, an attorney for Hunter Biden, said in a statement, "As anticipated, prosecutors filed charges today that they deemed unwarranted six weeks ago after a five-year investigation into this case."
Some legal experts have suggested that any firearms-related allegations against Biden may be susceptible to a constitutional challenge, given that the U.S. Supreme Court last year in a landmark decision expanded gun rights under the Second Amendment, which protects the right to bear arms.
In his statement, Lowell referred to this dispute, noting "the recent rulings by several federal courts that this statute is unconstitutional."
After investigating Hunter Biden's business dealings for years as the U.S. attorney in the Democratic president's home state of Delaware, Weiss was appointed special counsel in August.
Trump and his Republican allies have relentlessly attacked the younger Biden for years, accusing him of misconduct in relation to Ukraine and China, among other issues.
Hunter Biden has held positions as a lobbyist, attorney, investment banker, and artist, and he has discussed his struggles with substance misuse in public.
While Republican legislators have gathered testimony that Joe Biden occasionally joined calls with his son's business associates, they have yet to produce evidence that the president benefited personally.
RELATED CTN NEWS:
Pakistan LHC Seeks Responses Over Controversial CNIC Policy For Married Women's Passports
Sikh Movement: Canada-India Diplomatic Tensions And Activist's Killing Allegations
Qatar-Mediated Prisoner Exchange: Five Americans And Five Iranian Prisoners Freed