Has Belt And Road Initiative (BRI) Reshaped Global Cooperation And Prosperity Over The Past Decade?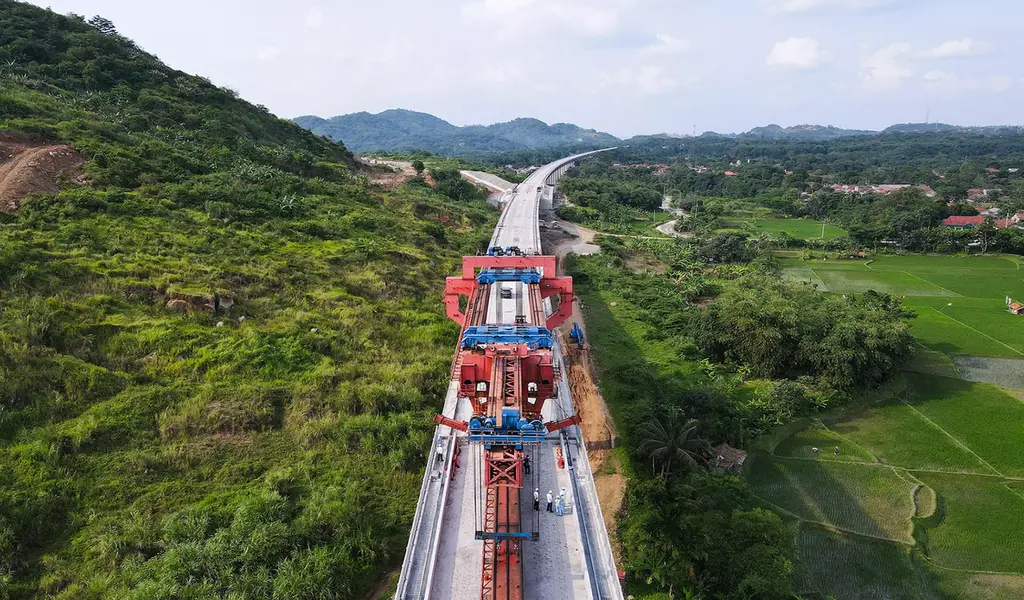 (CTN NEWS) – A full decade has transpired since China introduced the Belt and Road Initiative (BRI), a visionary project designed to foster the development of participating nations while catalyzing global economic expansion through enhanced cooperation and connectivity.
In commemoration of the BRI's remarkable 10-year journey and with the intention of orchestrating top-tier collaborative efforts within the Belt and Road framework alongside all partner nations.
China has announced its decision to convene the third Belt and Road Forum for International Cooperation in October, as revealed by the Chinese Foreign Ministry.
The BRI, which takes its name from the Silk Road Economic Belt and the 21st-century Maritime Silk Road, was initially conceived by China in 2013 to construct intricate trade and infrastructure networks that would link Asia with Europe, Africa, and other regions, essentially reviving the historical trade routes of the Silk Road.
A decade of practical implementation has unequivocally underscored the BRI's status as a significant global public asset.
China, in its unwavering pursuit of shared prosperity, generously extends the fruits of its development to both individual countries and the global community as a whole.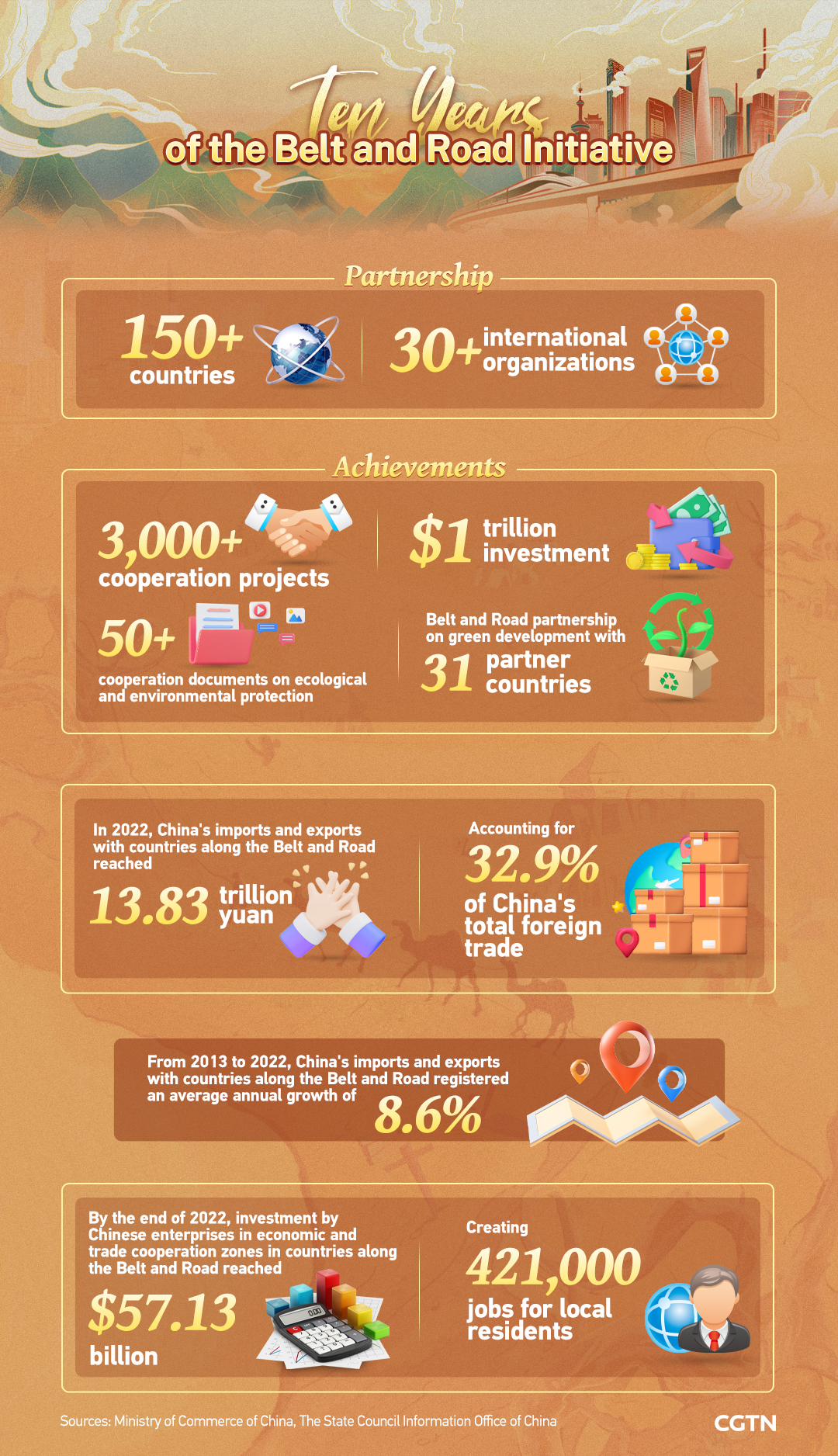 Extensive Cooperation Agreements: China's Global Engagement in the Belt and Road Initiative (BRI)
During the last decade, China has inked over 200 cooperation agreements for jointly advancing the Belt and Road Initiative (BRI) with 152 nations and 32 international organizations.
This extensive outreach encompasses a remarkable 83 percent of the countries with which China maintains diplomatic relations, as reported by the National Development and Reform Commission, China's national economic planning agency.
The data unequivocally demonstrates that BRI collaboration has yielded concrete advantages for both China and the nations participating in these initiatives.
The Gwadar Port project in Pakistan, once mired in delays, is now firmly on the path to becoming a regional connectivity hub that will benefit Pakistan, Afghanistan, and Central Asia, thanks to the involvement of Chinese enterprises.
This strategic port is a pivotal development component within the framework of the Belt and Road Initiative (BRI), particularly as part of the China-Pakistan Economic Corridor.
In the past 14 months, the port has efficiently managed the handling of more than 600,000 tonnes of cargo.
The initial phase of the Gwadar Port's Free Zone has also seen the establishment of over 30 enterprises engaged in various sectors, including overseas warehousing, fisheries processing, edible oil processing, furniture manufacturing, electric vehicle assembly, as well as trade and logistics.
As Adhere Cavince, an international relations scholar from Kenya, aptly states,
"The BRI is a message of goodwill from China to other developing countries. It allows emerging economies to draw lessons from China's experiences and seize the opportunities arising from China's willingness to share the benefits of its development."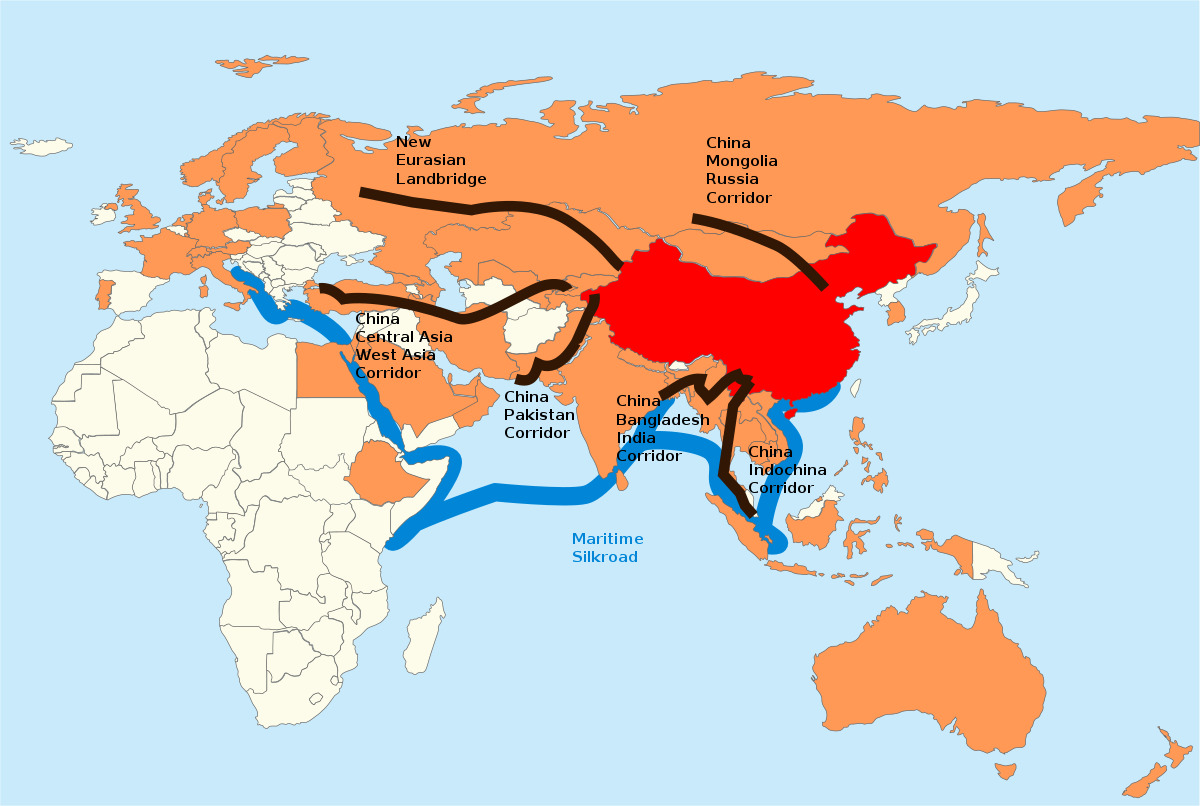 The Belt and Road Initiative (BRI): A Catalyst for Global Development and Connectivity
The Belt and Road Initiative (BRI), established as a novel platform for international economic cooperation, has emerged as a powerful force propelling poverty reduction, fostering trans-regional connectivity, and catalyzing the advancement of new economic frontiers.
Official statistics reveal that within the framework of the 3,000 BRI cooperation projects, approximately 420,000 job opportunities have arisen, consequently lifting nearly 40 million individuals out of poverty.
According to projections from the World Bank, if the BRI's transport infrastructure is fully realized by 2030, it is anticipated to boost global real income by an impressive range of 0.7 to 2.9 percent, elevating 7.6 million people from extreme poverty and lifting 32 million individuals from moderate poverty.
Moreover, BRI initiatives have significantly enhanced the accessibility of infrastructure connections across regions and continents.
For instance, the China-Europe Railway Express has extended its reach to 211 cities in 25 European countries, while the New International Land-Sea Trade Corridor has effectively linked China's central and western regions with more than 300 ports in over 100 countries.
Simultaneously, BRI partner nations have proactively engaged in international collaboration within emerging domains, notably the digital economy. The Digital Silk Road, an integral part of the BRI, is evolving into a digital conduit facilitating a novel form of globalization.
"In the past 10 years, the BRI has been a transformative force on the global stage, ushering in greater multilateralism and creating more favorable conditions for countries aligning themselves with this initiative," remarked Boris Tabic, former President of Serbia, in a statement to CGTN.
RELATED CTN NEWS:
Manhunt for Escaped Convict In Pennsylvania Intensifies Amid Sightings And Security Concerns
Japan Launches Moon Sniper Mission: Aiming To Be The Fifth Nation On The Lunar Surface
Air Canada Apologizes For Vomit-Contaminated Seats Incident On Las Vegas To Montreal Flight