New Pheu Thai Government Warns Over Bt10,000 Digital Wallet' Scam in Thailand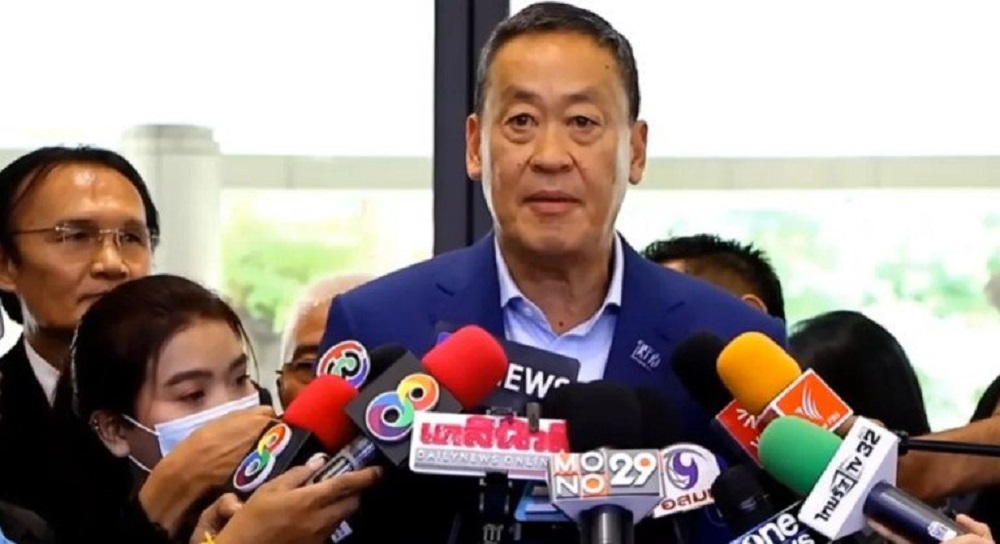 Thailand's newly elected government has cautioned that scammers are tempting victims to click on their '10,000-baht digital wallet' links while falsely claiming that the Pheu Thai party is not yet in power.
Treechada Srithada, deputy spokesperson for the coalition's core party, said on Thursday that scammers were spreading fake 'digital wallet' links, suggesting that people should click them to register for digital money handouts from the Pheu Thai-led government.
She warned that these links sought to steal personal information and money from victims' bank accounts.
"The new government has not yet been formed, and the Pheu Thai Party has not begun its national administration," the spokeswoman stated. "No digital wallet application or relevant registration process is in place."
The '10,000-baht digital wallet' was one of Pheu Thai's core policies, and Ms Treechada stated the party will implement it shortly.
According to Paopum Rojanasakul of Pheu Thai's economic team, the party would try to execute the programme by April of next year, and all existing digital wallet offers are scams.
People aged 16 and up would get 10,000 baht directly into their bank accounts, with no need to register or download any software, he said.
Meanwhile, a 34-year-old woman has been detained for running a pyramid scheme that defrauded over 100 investors and caused over 9 million baht in damages. Ms. Kanittha Senkhoksung, 34, was apprehended on Thursday morning by a team of CSD officers at a house in Moo 1 village in tambon Nong Nam Daeng of Pak Chong district, Nakhon Ratchasima province, according to Pol Col Anek Taosuparp, deputy commander of the Crime Suppression Division (CSD).
The woman was arrested on the basis of a Criminal Court warrant dated January 31, 2023. She was charged with fraud for running advertisements to persuade individuals to engage in a plan that promised higher interest rates than allowed by law, as well as uploading fake data into a computer system.
The authorities took three mobile phones and various bank passbooks from her hands.
Another team of CSD police searched another house owned by her relatives in Moo 10 village in tambon Ban Pho in Nakhon Ratchasima's Muang district and gathered evidence.
According to Pol Col Anek, Ms Kanittha's arrest was the result of an inquiry on her Facebook posts from 2022, in which she solicited others to join in a pyramid scheme, guaranteeing a 50% monthly interest rate. Only during the first several months did investors get interest payments. The scheme operator then closed the accounts and became inaccessible.
More than 100 people fell prey to her fraud, resulting in a total loss of approximately 9 million baht.
A pyramid scam is a form of illicit and unsustainable investment or business opportunity. It entails enticing participants into the plan by promising them substantial returns on their investment or compensation for enrolling others. A pyramid scheme has a pyramid-like structure, with the initial promoter at the top and a level of participants below them, each of whom recruits other members, generating succeeding layers.
To join the scheme, participants are usually expected to make a payment, and they are urged to recruit others who will also make contributions. The recruiters continue to recruit new players, and the process repeats again, with each level becoming larger. Money from lower-level players is funnelled upwards to higher-level participants, frequently culminating at the top level, when the scheme founder or a few early members receive the majority of the funds.
Pyramid systems rely on a steady influx of new participants to keep the promised profits to those at the top going. However, because there is no underlying product or service being offered, the plan eventually fails when it becomes difficult to recruit enough new participants to fund the payouts to those at the top of the pyramid. When this occurs, lower-level participants often lose their investments, while just a few at the top profit.
Pyramid schemes are banned in many nations because they are deceptive and dishonest by nature. They are unsustainable by design and can result in huge financial losses for anyone engaged. Individuals should be wary and sceptical of any investment opportunity that appears too good to be true, and they should undertake rigorous study before engaging in any business enterprise.
Cyber Crime Police Issue Warning About Thailand's Top 10 Online Scams