Send a Personalized Message with Rakhi to Your Siblings in the USA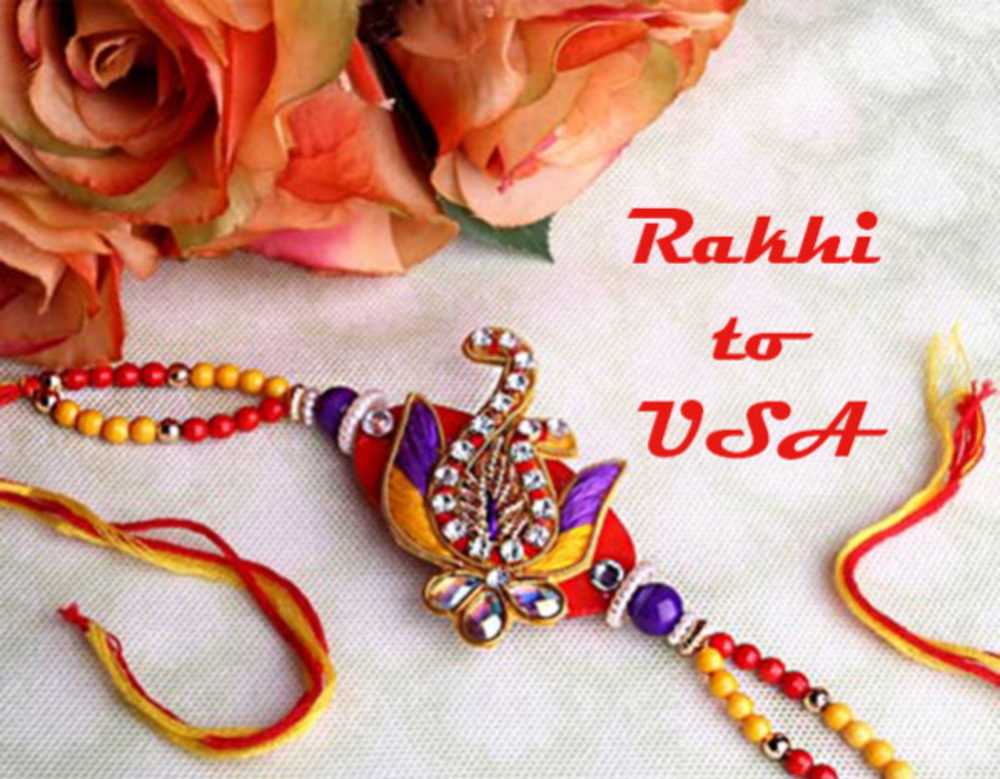 Bring the joy of Rakhi to your siblings in the USA through Quickly moments, that allows you to send messages with delightful gift hampers across the miles. In the heartwarming tapestry of Indian culture, festivals like Raksha Bandhan hold a special place.
This joyous occasion celebrates the eternal bond between siblings, with sisters tying a sacred thread, aka, Rakhi, around their brothers' wrists, signifying love, protection, and solidarity.
In an era of globalization, when families are often spread across the globe, maintaining these cherished traditions can sometimes pose a challenge. However, thanks to innovative platforms like Quicklly, the distance between you and your NRI siblings in the USA can be bridged with heartfelt gestures. No matter how irritating your siblings are, the distance only levels up your love for them!
Quicklly's new 'Quicklly Moments' feature enables you to buy Indian sweets, snacks, and Rakhi gift hampers, along with a personalized message, making the occasion even more memorable. Thinking of a Rakhi Gift for brother? Make his heart smile with precious Quicklly Moments!
This Raksha Bandhan, express your sibling love by revisiting those love-filled memories and recreating those times using Quicklly Moments!

The Significance of Raksha Bandhan
Raksha Bandhan, a prominent Indian festival, commemorates the unique bond between brothers and sisters. Rooted in mythology and history, this day signifies the pledge of protection and support that brothers offer to their sisters.
The Rakhi ceremony involves the sister tying a sacred thread around her brother's wrist, symbolizing her love and prayers for his well-being. In return, the brother expresses his commitment to safeguarding his sister's honor and happiness.
Quicklly Moments: Bridging the Gap
In an increasingly interconnected world, families are often spread across different countries. The longing to celebrate festivals together, despite the physical distance, is deeply felt. Quicklly, a renowned online Indian food and grocery marketplace in the US, recognizes the importance of preserving cultural traditions. With the launch of their 'Quicklly Moments' feature, you can now send Rakhi gift hampers filled with delectable sweets and snacks to your NRI siblings in the USA.
The Personalized Touch
What sets 'Quicklly Moments' apart is the ability to add a personalized touch to your Rakhi gift. Alongside the delightful assortment of Indian treats, you can include a heartfelt digital message expressing your emotions and love for your sibling and your pre-recorded video wishing them a joyful Raksha Bandhan. Ah, this is nostalgic and fun!

How to Send a Personalized Message with Rakhi to Your NRI Siblings?
Visit Quicklly's Website: Visit Quicklly's website, where you'll find 'Quicklly Moments' page.
Browse the Gift Selection: Explore the array of Rakhi gift hampers available. From traditional Indian sweets to savory snacks, Quicklly offers a diverse range of options.
Choose the Perfect Gift: Select a gift hamper that resonates with your sibling's tastes and preferences. Whether they have a sweet tooth or prefer savory delights, your rakhi gift for brother should make him smile, and his taste buds dance!
Add a Personalized Message: Attach your pre-recorded heartfelt video and a happy digital note! Pour your heart out and craft a message that captures your emotions and memories.
Provide Delivery Details: Enter your sibling's address in the USA, ensuring accurate details for smooth and timely delivery.
Complete the Purchase: Once you're satisfied with your choices, proceed to the checkout and complete your purchase.
Await Joyful Reunion: Your chosen Rakhi gift hamper, along with your heartfelt message, will soon be on its way to your NRI sibling's doorstep. As they receive the package, a link to your video will be sent to their email ID! Your thoughtful gesture will surely evoke smiles and warm feelings.
Distance may separate us physically, but traditions and emotions have the power to transcend borders. Quicklly's innovative 'Quicklly Moments' feature allows you to send not just a Rakhi gift hamper but a piece of your heart to your siblings in the USA.
By adding a personalized message to your gift, your rakhi message for long-distance brother will weave a thread of love and nostalgia that bridges the miles between you. As you celebrate Raksha Bandhan through this remarkable platform, you're not just sending a package – you're sending a message of enduring love and connection.