Today's Daily Horoscope For Sep. 14th, 2023 – THURSDAY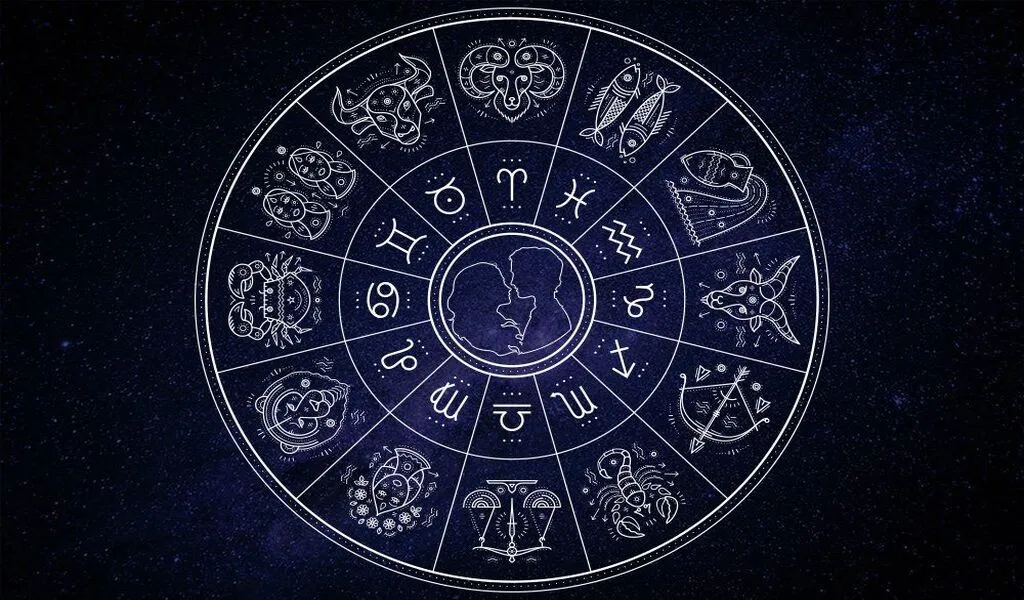 (CTN NEWS) – Daily Horoscope  – How prepared are you for the day? Are you aware of what to look out for? Check out your daily horoscope for September 14th, 2022, below to find exactly what your stars have in store for you!
THE DAILY HOROSCOPE FOR SEPTEMBER 14TH, 2023, IS BELOW
DAILY HOROSCOPE FOR ARIES  | Mar 21 – Apr 19
We understand, Aries. Love can be both enduring and leave unexpected scars. What's crucial to remember, not just now but throughout your lifetime, is that events are unfolding in your favor, not against you.
The Universe is creating a space for your healing and growth, enabling you to align your vibrations with the love and abundance you've been summoning into your life. On the bright side, you have significant opportunities unfolding in your career at this moment.
Stay dedicated to your aspirations, and strive for consistency in your endeavors. In the near future, you'll reflect upon this period as a pivotal turning point in your journey.
DAILY HOROSCOPE FOR TAURUS  | Apr 20 – May 20
We understand, Taurus! It feels like everything is in retrograde, and progress seems elusive. However, it's vital to keep in mind that events are unfolding for your benefit, not against you.
The Universe is offering you an opportunity to gain clarity – clarity about your goals, needs, wants, and desires.
So, navigate through this period of discomfort with a sense of ease and joy, recognizing that everything occurring right now is a part of the greater plan that has been set in motion for you.
DAILY HOROSCOPE FOR GEMINI  | May 21 – Jun 20
It might seem like you've gone through some incredibly challenging times, and you're currently in a place where you need time to digest all the insights your subconscious is revealing. If being a bit of a mess is what you need right now, embrace it.
However, it's equally important to recognize when it's time to pull yourself together and seek assistance when necessary.
The positive aspect is that you have the support of your loved ones at this moment.
For all the single Geminis out there, it's essential to refrain from continually recounting tales of hardship and disappointment. There are numerous potential partners interested in getting to know you better. Be attentive and open your door to new possibilities.
DAILY HOROSCOPE FOR CANCER | Jun 21 – Jul 22
We understand, Cancer! Lately, the planetary alignments have stirred up more chaos than usual, causing you to question your words, actions, and where you're investing your energy.
We're not suggesting that you turn overthinking into an extreme sport, but it's worth periodically reflecting on the intentions behind your actions. Embracing moments of stillness can lead you to the clarity you seek.
In terms of your relationships, honesty is key. Express your needs openly and sincerely. Resolution may not always come immediately, and that's perfectly fine. Remember, every step you take in the right direction is a meaningful one, dear Cancer.
DAILY HOROSCOPE FOR LEO  | Jul 23 – Aug 2
You didn't come into this world to dwell on "what-ifs," Leo. Your purpose is to be unapologetically yourself, to shine as the boldest and most radiant version of who you are, and to inspire transformation on a collective scale.
It's time to take significant steps and reclaim your power. Of course, this doesn't mean you have to do everything on your own and face every challenge alone. Reach out to your soul squad for support. If needed, assemble a team to help you accomplish your grand mission.
As a reminder with the new moon, you owe it to yourself to turn your wildest dreams into reality!
DAILY HOROSCOPE FOR VIRGO  | Aug 23 – Sep 22
Happy New Moon in Virgo, Virgo! Welcome to what could be considered your golden era—a fresh chapter in the narrative of your life. Now is the ideal moment to connect with your practical side, make sound financial choices, and start saving for the future.
The decisions you make at this time will have a lasting impact on your financial well-being.
Additionally, you might find yourself drawn to tapping into your inner green witch, exploring the gifts of nature's apothecary, and crafting secret remedies that nurture your body and uplift your spirit.
f the idea of returning to your yoga mat, working on alignment, and balancing your chakras has crossed your mind, take it as a sign to go ahead and do just that.
READ MORE: DAILY HOROSCOPE
DAILY HOROSCOPE FOR LIBRA  | Sep 23 – Oct 22
Libra, what does compassion truly mean to you? How do you consistently support and nurture yourself, day in and day out, month after month? And in what ways can you mend your relationship with your own self?
The New Moon in Virgo is urging you to engage in self-reflection. Take out that journal, go for a walk in nature, or meditate in your favorite spot—whatever helps you connect with the divine forces and get back into that state of flow.
You'll discover that the gateway to dreams and insights is wide open.
A word of wisdom: pay close attention to what your superconsciousness is revealing to you during this time.
DAILY HOROSCOPE FOR SCORPIO  | Oct 23 – Nov 21
It may feel like you're incredibly close to your goals but still just out of reach, Scorpio. Remember, the universe isn't punishing you;
it's merely testing your determination. Put in the necessary effort without becoming overly attached to a specific outcome. Have faith that you'll look back on this phase of your life with joy and gratitude in your heart.
On the topic of love and romance, things are likely to move in a positive direction during this lunar phase. Be kind to yourself and make an effort to be honest about your thoughts and feelings at every stage.
This is the only way to build a relationship that can withstand the tests of time and challenges.
DAILY HOROSCOPE FOR SAGITTARIUS  | Nov 22 – Dec 21
You're feeling exhausted, tired of the responsibilities of adulthood and the juggling act that comes with it. Here's the catch: you might need to keep pushing a bit longer, especially if you're striving to achieve a specific goal. However, it's crucial to carve out time for yourself amidst the chaos to stay grounded.
On a different note, if you've been contemplating using social media as a platform to share your message and connect with a broader audience, now is an opportune moment to take that step.
DAILY HOROSCOPE FOR CAPRICORN  | Dec 22 – Jan 19
Embrace the version of yourself that's in pain, and love it. Embrace the version of yourself that's on a journey of healing, and love it. Embrace the version of yourself that sometimes succumbs to the voice of fear, and love it.
Embrace the version of yourself that consistently chooses love above all else, and love it. Embrace the version of yourself that's grappling with past demons, and love it. Embrace the version of yourself that effortlessly charms a room, and love it.
Embrace the version of yourself that hesitates to share your truth, and love it. Embrace the version of yourself that smiles, thrives, and shows up despite life's twists and turns, and love it.
Many things in life come with conditions, but your love for yourself should never be one of them. Love every facet of who you are, for it is in this self-love that you find your greatest strength and resilience.
DAILY HOROSCOPE FOR AQUARIUS  | Jan 20 – Feb 18
You might be experiencing strong emotional triggers right now, and it's likely that the current situation hasn't unfolded the way you expected it to. Instead of viewing the other person involved as the villain in your story, consider them as an agent of change.
Someone who is pushing you towards growth and evolution by freeing you from the weight of your past karma.
The most beneficial step you can take for both yourself and the other person is to move forward with the inner belief that you are supported, protected, and being looked after by the universe. Trust that this situation, as challenging as it may be, is ultimately guiding you towards a better path.
DAILY HOROSCOPE FOR PISCES  | Feb 19 – Mar 20
We understand, Pisces! Despite being known as one of the most romantic signs, you occasionally enjoy the excitement of the chase. You might be feeling this today. However, it's important to remember that your casual flirtations might not be so casual for someone else.
Take a moment to reflect on whether you truly want to toy with someone's feelings for the sake of amusement.
On the other hand, if you're pursuing a connection simply to seek validation from someone, it's time to reconsider. You are inherently worthy of love just as you are. Raise your standards and trust that the right person will meet you at that level without the need for validation games.