Today's Daily Horoscope For Oct. 28th, 2023 – SATURDAY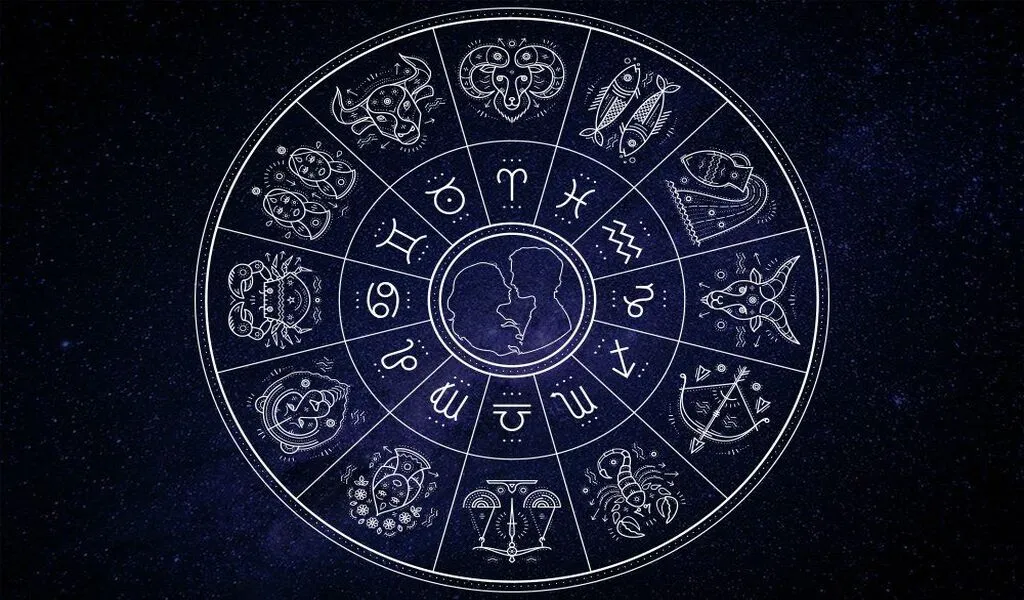 (CTN NEWS) – Daily Horoscope  – How prepared are you for the day? Are you aware of what to look out for? Check out your daily horoscope for October 28th, 2022, below to find exactly what your stars have in store for you!
THE DAILY HOROSCOPE FOR OCTOBER 28th, 2023, IS BELOW
DAILY HOROSCOPE FOR ARIES  | Mar 21 – Apr 19
However, ask yourself whether continuing this debate benefits you in any manner. Take a moment to contemplate this as you enjoy your morning latte, my dear.
Always remember, disparities offer a chance for personal growth. Therefore, the situation is encouraging you to embrace the power of acceptance. Everything unfolds precisely as it should.
You currently occupy the necessary space, undergoing experiences essential for healing and broadening your awareness. Place your trust in the journey, and release any resistance you may hold
DAILY HOROSCOPE FOR TAURUS  | Apr 20 – May 20
Indeed, there's no concept of perfection. Every relationship inevitably carries its unique set of challenges, doesn't it?
Absolutely! However, you can't help but feel that this is as close to perfection as it gets, my dear. And the most enchanting aspect of this journey? You're not navigating the dance of life in solitude.
You have your fellow unicorns, your co-conspirators, right beside you, cheering you on and supplying the support necessary for your personal growth!
DAILY HOROSCOPE FOR GEMINI  | May 21 – Jun 20
But, Gemini, you're only at the beginning of your journey! There are numerous unexplored experiences awaiting you, and countless opportunities for expanding your consciousness, healing, and personal growth. Don't restrain yourself, my dear.
The most wonderful aspect of this current chapter in your life? You have your fellow unicorns, your co-conspirators, your community, all dancing alongside you in the grand dance of life. There's an abundance of reasons to be grateful for at this very moment!
DAILY HOROSCOPE FOR CANCER | Jun 21 – Jul 22
But remember, this isn't about seeking external validation. It's all about you and the path you've chosen to follow.
There's an inkling that the upcoming full moon will carry the essence of closure and the realization of your efforts! Get ready to savor the sweet rewards of your hard work, dear moon child. In the realm of relationships, it's a sign of stability.
Make room for a partner who pledges to stand beside you, unwavering, even during the most turbulent of times.
DAILY HOROSCOPE FOR LEO  | Jul 23 – Aug 2
The reality is, Leo, you've been striving to make things function for quite a while now. Nevertheless, each time they move closer to you, you find yourself retreating.
This leads us to a crucial question: how much longer are you going to perpetuate this runner-chaser dynamic? As a reminder during this eclipse season, it's time to deeply reflect in the mirror.
Make a deliberate effort to examine your own recurring patterns. Is it possible that you might be the one introducing toxicity into this relationship?
DAILY HOROSCOPE FOR VIRGO  | Aug 23 – Sep 22
There's truly no place quite like the present moment, my dear. Have faith that you are precisely where you need to be.
Trust that your current situation, no matter how tumultuous it may appear from the outside, is guiding you towards personal growth. In your journey, maintain your dedication to your goals and embrace 'discipline' as your source of strength.
Of course, that doesn't imply being unkind or harsh with yourself in any manner. There is always space for adaptability and a gentle flow in your path.
READ MORE: DAILY HOROSCOPE
DAILY HOROSCOPE FOR LIBRA  | Sep 23 – Oct 22
At this very moment, you are immersed in a feeling of tranquility and fluidity. You comprehend that you may not be in the place you desire, but you are precisely where you should be.
Libra, it's not possible to dictate a specific timeframe for progress or personal growth. Everything is unfolding as it should, following the divine plan designed for you.
Of course, this doesn't imply you should become complacent. Take the necessary steps and then relinquish the rest to the universe.
DAILY HOROSCOPE FOR SCORPIO  | Oct 23 – Nov 21
Here's the deal, Scorpio: you can endlessly dwell on what went awry and why it happened, or you can opt for taking action. There's nothing that can't be resolved through open and honest conversation, my dear.
So, put your emotions into words and remember that expressing your vulnerabilities doesn't equate to weakness. In terms of your career pursuits, you might feel a stronger drive than ever before.
Allow that passionate fire to guide you toward growth, with a core focus on 'service' in your mission.
Just a little reminder: you're here to uplift those around you and elevate the collective consciousness.
DAILY HOROSCOPE FOR SAGITTARIUS  | Nov 22 – Dec 21
You stand at a pivotal point in your spiritual journey. You have the choice to either persist in the path you've been treading or to question the established guidelines as you seek your own understanding.
Take a moment to reflect on spirituality beyond the confines of religion, recognizing that all paths ultimately lead to the Divine.
In this context, you're being gently reminded that your spirit guides hold significant messages for you right now. Make a deliberate effort to tune in and be open to receiving their guidance.
DAILY HOROSCOPE FOR CAPRICORN  | Dec 22 – Jan 19
The fact of the matter is that you may or may not discover an immediate solution to those longstanding issues. But here's the silver lining: you don't need to. Find serenity in your current situation. Embrace what's unfolding in your reality at this very moment.
The present moment is where the real magic happens, and it's by being fully present that you'll uncover the answers you're seeking.
In your interactions with others, practice kindness. Recognize that everyone is grappling with their own challenges. By setting aside your ego, you'll be better equipped to find resolutions and harmonious solutions.
DAILY HOROSCOPE FOR AQUARIUS  | Jan 20 – Feb 18
Your experiences hold significant value, Aquarius. It's completely understandable to feel the pain and resentment you've been experiencing. Just be cautious not to let bitterness become a permanent part of your story.
Seek your own path to resolution, especially if having a conversation isn't an option. Remember that closure is a personal journey, my dear.
On a positive note, it's not all going to be gloom and doom in your world. Take this as a reminder to spend time with those who allow you to be your authentic self without judgment.
During this eclipse season, prioritize finding new ways to infuse lightness and positivity into your narrative.
DAILY HOROSCOPE FOR PISCES  | Feb 19 – Mar 20
The Universe doesn't wish for you to endure silent suffering, nor does it desire you to experience any form of lack. So, confront that "starving artist" mindset and examine its origins. It's time to change your perspective on money, even if it feels like you're putting on a bit of a facade!
And for those who are already blessed, consider this as an affirmation that you truly deserve all the richness and delight that's flowing into your life. There's an abundance to share, so spread the sweetness with your fellow tribe members.