Today's Daily Horoscope For Nov. 1st, 2023 – WEDNESDAY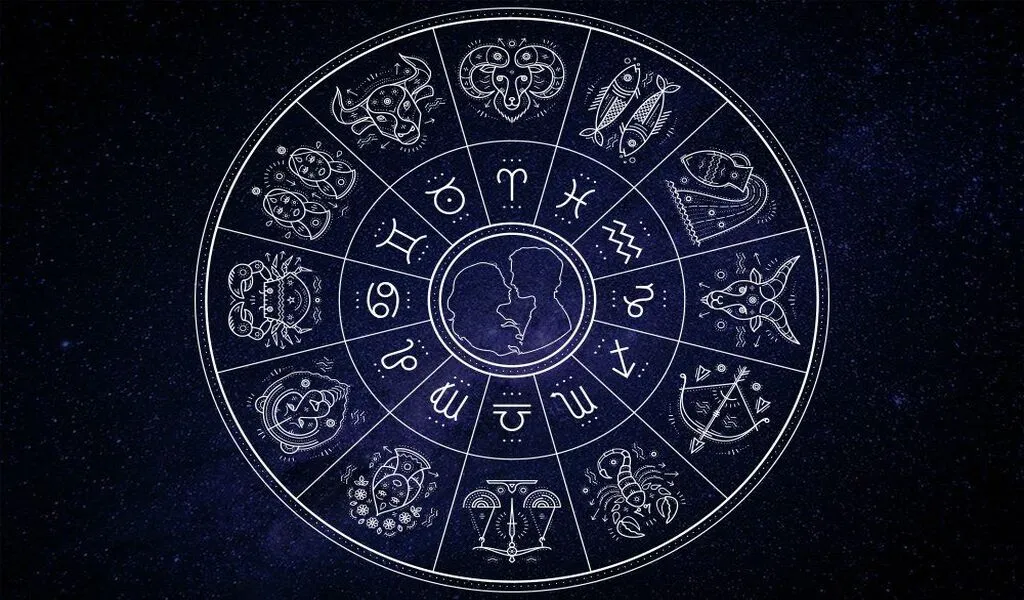 (CTN NEWS) – Daily Horoscope  – How prepared are you for the day? Are you aware of what to look out for? Check out your daily horoscope for November 1st, 2022, below to find exactly what your stars have in store for you!
THE DAILY HOROSCOPE FOR NOVEMBER 1st, 2023, IS BELOW
DAILY HOROSCOPE FOR ARIES  | Mar 21 – Apr 19
Aries, you've emerged as a fresh, improved version of yourself as the eclipse season draws to a close! Your strong and balanced self-esteem is your most valuable asset at this moment. Embrace life with boldness and assurance as you prepare to embark on well-considered ventures.
The rewards awaiting you are truly spectacular! What's more, your achievements are poised to place you in the spotlight for all the right reasons.
DAILY HOROSCOPE FOR TAURUS  | Apr 20 – May 20
Here's some food for thought, Taurus: are you holding onto the narrative of being a victim? Are you unknowingly repeating the same patterns? Most importantly, how can you discover a path to liberation? Keep in mind that you're not trapped.
You possess the ability to take new actions, to make different choices. Opt for yourself. Summon the bravery to turn your most ambitious dreams into reality.
In your interactions with others, don't hesitate to ask direct questions. Avoiding the issue won't lead to any positive outcomes.
DAILY HOROSCOPE FOR GEMINI  | May 21 – Jun 20
Gemini, there are numerous avenues to break free from that funk you've been in. If you've been grappling with a creative block, it's time to seek inspiration.
Start by changing out of those sweatpants and don your most vibrant t-shirt, then step outside to soak up some sunshine. Visiting the nearest park, body of water, or forest can be a wonderful way to reconnect with the natural world, and I highly recommend it right now.
If you're not up for a solo adventure, gather your group of kindred spirits. In essence, once you find yourself in a state of flow, fresh inspiration will naturally gravitate towards you.
DAILY HOROSCOPE FOR CANCER | Jun 21 – Jul 22
Scorpio, you've shown a steadfast commitment to the path of self-transformation. You've been delving into the inner realms for quite some time, and yet, the journey of inner exploration is ongoing, isn't it? There's a perpetual 2.0 version of yourself just waiting to be unleashed.
So, here's a crucial insight for this phase of your life: the challenges ahead might become more demanding, not because the Universe seeks to punish you, but because it desires to help you unlock your highest potential.
Take notice of the layers that you need to shed in order to reveal your most authentic and fully embodied self. Embrace this process as an opportunity for growth and self-realization.
DAILY HOROSCOPE FOR LEO  | Jul 23 – Aug 2
Leo, it's time to ask yourself, what are you actively doing about it? Consider this a gentle nudge to reclaim control over your life, to seize the reins and take action to improve your current circumstances.
Consistent effort will prove to be the key ingredient in your path to success. Keep in mind that positive changes may not happen overnight. Allow the magic to unfold, let things manifest as they are meant to.
Behind the scenes, your spirit guides are working tirelessly in the unseen realms, weaving the threads that will enable you to step into your best life and become the most authentic version of yourself.
Embrace this journey with grace and confidence, for you are on a beautiful path of self-realization.
DAILY HOROSCOPE FOR VIRGO  | Aug 23 – Sep 22
Today, Virgo, you wake up with a spring in your step and a song in your heart. It seems you've been bitten by the love bug.
Here's a piece of advice: grant yourself the freedom to wear your heart on your sleeve, to openly express your deepest desires without worrying about how others may perceive you.
If you've recently experienced heartbreak or a traumatic event, know that your angels and guides are extending their support to help you heal from your past.
Envision yourself surrendering your pain to them before you go to sleep tonight, and allow yourself to receive the soothing and restorative energies they offer.
READ MORE: DAILY HOROSCOPE
DAILY HOROSCOPE FOR LIBRA  | Sep 23 – Oct 22
As you navigate your journey through life's earthly school, it's essential to recognize that your triggers are like signposts, pointing to the inner work that still awaits your attention.
So, the next time you find yourself entangled in your thoughts and emotions, take a moment to pause, breathe, and transition into observer mode.
Use this perspective to carefully observe what you need to release, what you must let go of, especially under the influence of the waning moon.
Always keep in mind that as time passes, we have a choice: we can either allow experiences to make us bitter, or we can use them to become better versions of ourselves. This choice is entirely within your hands, Libra.
DAILY HOROSCOPE FOR SCORPIO  | Oct 23 – Nov 21
Congratulations! It's official: you're not only the hottest person in the room but also the smartest and wittiest! Right now, everything is aligning in your favor, and your irresistible charm is attracting numerous admirers.
As they say at the cosmic conference, it's time to embrace your flirtatious side during Scorpio season. Additionally, during your birthday month, you'll find yourself delving deeper into your spiritual and esoteric interests.
You might even feel a strong urge to invest your income in crystals and other magical tools or consider enrolling in a course related to your spiritual pursuits.
If these choices help expand your creative consciousness and resonate with your inner self, take it as a sign that you're on the right path!
DAILY HOROSCOPE FOR SAGITTARIUS  | Nov 22 – Dec 21
If your higher self could communicate with you at this moment, they would share this wisdom: the Universe's algorithm is flawless, and it consistently operates in your favor.
So, let go of resistance, Sagittarius, and allow yourself to synchronize with the rhythm and flow of the cosmos. Despite what your external circumstances might suggest, things are repositioning themselves to support you.
If you've been feeling disconnected recently, it's essential to take the time to breathe, meditate, engage in physical movement, and create art. Above all, remind yourself that whatever you're currently experiencing is temporary and will pass.
DAILY HOROSCOPE FOR CAPRICORN  | Dec 22 – Jan 19
But, what if we said the Universe is *always* working in your favour? What if we said the Universe is conspiring to bring into your experience that which you truly desire?
So, do yourself a favour and believe in the best possible outcome despite what your outer reality is showing you at the moment.
Something tells us your romantic life is going to take a turn for the better, Capricorn! In the early stages of romance? Don't shy away from sharing your innermost thoughts even if it feels like you may be over-sharing every now and then.
DAILY HOROSCOPE FOR AQUARIUS  | Jan 20 – Feb 18
The truth is, you've always had a deep inner knowing that you would reach this point, Aquarius. While you may not have had the complete roadmap or known exactly what your journey would entail, you held the unwavering belief that you'd eventually arrive here.
If this isn't evidence of magic, then what is? Take this soulscope as a reminder of your remarkable ability to bring the life you genuinely desire into existence.
It's time to flex those manifestation muscles and set your intentions with love and care as you prepare to take inspired actions. As they say at the cosmic conference, the entire universe is currently working in your favor. Embrace this cosmic alignment and trust in the flow of life.
DAILY HOROSCOPE FOR PISCES  | Feb 19 – Mar 20
Pisces, it's a week that beckons you to expand your horizons. You're becoming more inquisitive about both yourself and the world, and you're pushing your boundaries in ways you've never done before.
Venturing into uncharted territory might feel daunting initially, and that's perfectly fine. Remember, it's beyond your comfort zone where the real magic unfolds.
For some of you, the chance to embark on a journey to explore a new and unfamiliar destination or participate in a workshop or retreat might be in the cards. As always, place your trust in the direction your inner compass is guiding you.
Have confidence in the ways in which you're being called to grow and evolve.