Today's Daily Horoscope For Sep. 15th, 2023 – FRIDAY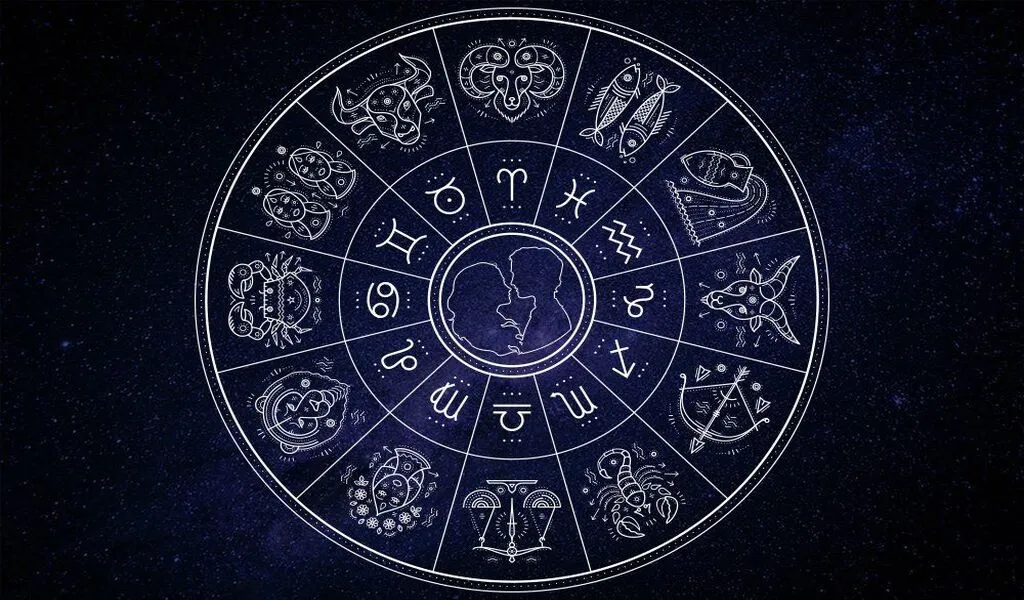 (CTN NEWS) – Daily Horoscope  – How prepared are you for the day? Are you aware of what to look out for? Check out your daily horoscope for September 15th, 2022, below to find exactly what your stars have in store for you!
THE DAILY HOROSCOPE FOR SEPTEMBER 15TH, 2023, IS BELOW
DAILY HOROSCOPE FOR ARIES  | Mar 21 – Apr 19
The universe doesn't necessarily grant our desires, but it certainly provides us with what is essential. This is what renders the divine plan flawless in its own unique manner.
What you're being encouraged to have faith in right now is that the challenges obstructing your journey have a purpose.
Consider it like this: before you can advance, it's necessary to revisit the past and settle the karmic obligations that have been impeding your forward momentum.
DAILY HOROSCOPE FOR TAURUS  | Apr 20 – May 20
Your role isn't to ensure everyone's comfort, Taurus; it never has been. This phase in your life involves daringly breaking free from the norm and embracing unconventional thinking until the very concept of boundaries becomes an illusion.
In your meditations this week, focus on liberating yourself from the weight of others' expectations, allowing love to steer your choices.
Additionally, you're encouraged to discard the rulebook in matters of love and relationships. The key to forging genuine connections lies in presenting yourself as the most vibrant and audacious version of who you are.
DAILY HOROSCOPE FOR GEMINI  | May 21 – Jun 20
You're experiencing your emotions, and there's absolutely no shame in that. Go ahead and take that initial step, my friend. Express your feelings without fixating on a particular result.
The future holds potential surprises for both of you in the months ahead! Furthermore, you have a lot of travel in store for yourself in the upcoming months, which is particularly exciting for an air sign like you.
Just remember to stay well-hydrated and prioritize self-care amidst all the excitement and chaos. You've got this, my friend!
DAILY HOROSCOPE FOR CANCER | Jun 21 – Jul 22
You've reached a point in your journey where you're savoring the present moment. You're embracing all the happiness and beauty bestowed upon you by higher powers.
Permit yourself to welcome these numerous blessings with courage and an open heart, while releasing the notion that the card of tragedy is the only one in your hand.
On a positive note, you might be delving into a promising new romantic connection. Grant yourself the freedom to express your feelings openly, remembering that wearing your heart on your sleeve is a precious gift.
DAILY HOROSCOPE FOR LEO  | Jul 23 – Aug 2
It's a dynamic week in the Leo Sanctuary! A time for delving into the multitude of ideas flowing into and through you. Seek a way to embrace the whirlwind without losing your sense of self.
Recognizing that you serve as a conduit for Divine Consciousness to manifest itself will empower you to create magic in numerous ways. In your interpersonal connections, avoid sweeping issues under the rug.
Whether or not you find a solution right away, remember that each step in the right direction holds value.
DAILY HOROSCOPE FOR VIRGO  | Aug 23 – Sep 22
You're experiencing your emotions, and there's no need for shame in that. Recognize the pain, the sorrow, and the anger. Acknowledge the constant change happening within your inner world.
As a means to let go of what's no longer beneficial, write a letter to those feelings, and then offer this letter to a sacred fire.
Feel the built-up frustration gradually dissipate with the flames. Virgo, remember that freedom is a choice, and today, you're being encouraged to choose freedom.
READ MORE: DAILY HOROSCOPE
DAILY HOROSCOPE FOR LIBRA  | Sep 23 – Oct 22
Here are a few important reminders for when you find yourself amidst chaos, Libra:
Everything is as it should be: You are exactly where you need to be at this moment.
There is secret order in disorder: Sometimes, chaos can lead to unexpected clarity or opportunities.
The universe isn't punishing you: It's merely preparing you to receive what you've genuinely asked for.
So, take a moment to revisit your vision board, Libra. Keep putting in the necessary effort without fixating on a specific outcome. In the future, you'll likely view this time in your life as a pivotal turning point in your personal story.
Oh, and one more thing! Stay confident, stay hydrated, consume your greens, and make sure to get your dose of vitamin C. Your self-care routine should remain uncompromised in any way!
DAILY HOROSCOPE FOR SCORPIO  | Oct 23 – Nov 21
Things may not unfold exactly as you anticipate, Scorpio. However, they are poised to turn out even better than your wildest imaginations because there's a divine plan at play for you! At this moment,
all you need to do is have faith in this plan, trust that everything is aligning in your favor, and believe that mysterious forces are supporting you, my friend! Focus on completing your current tasks, tying up loose ends, and addressing matters you've been avoiding.
Roll up your sleeves and put in the effort.
Your future self will look back with pride at the bold steps you're about to take!
DAILY HOROSCOPE FOR SAGITTARIUS  | Nov 22 – Dec 21
Change is on the horizon, Sagittarius. The wheel of fortune is spinning in your favor, and you can sense the excitement coursing through every cell of your being. Indeed, you are being readied for something significant, and only time will unveil its true nature.
For the moment, concentrate on the task at hand. Direct your attention to what requires your attention and complete what's left unfinished. If closing this chapter entails traveling to a specific location by a certain time, have faith in your inner compass.
DAILY HOROSCOPE FOR CAPRICORN  | Dec 22 – Jan 19
Nobody is flawless, Capricorn, and that includes you. Rather than spiraling into a pit of bitterness, open up about it. Discuss the challenging matters, the issues that have burdened you.
Simultaneously, release the urgency to instantly find a solution. Situations often have a way of working themselves out in due time.
If you're grappling with health-related concerns, don't hesitate to seek advice from a medical professional, healer, or holistic practitioner promptly. Remember the old saying: "A stitch in time saves nine!"
DAILY HOROSCOPE FOR AQUARIUS  | Jan 20 – Feb 18
Uh-oh! It seems you might be the one exhibiting toxic behavior in this situation. If you're aware that someone is trying to distance themselves from you, it's essential to respect their space.
Playing with their emotions just for your own need for validation can be harmful. On a brighter note, you're likely to experience a burst of creative energy in the upcoming days. Use this energy to create art, make music, and work magic.
Find constructive outlets to channel this creative force.
DAILY HOROSCOPE FOR PISCES  | Feb 19 – Mar 20
But remember, Pisces, you're here for you! You've embarked on this journey to live your most splendid and magnificent life, to present yourself in the vast world as the most sublime version of who you are.
So, express yourself wholeheartedly without dwelling on the consequences of your actions.
Understand that both failure and triumph are inherent to the journey. Regarding your romantic connections, pay attention to what your external circumstances are revealing. There are only so many red flags you can rationalize or ignore.