Wegovy, A Novo Nordisk Obesity Drug, Reduces Heart Attack And Stroke Risk By 20%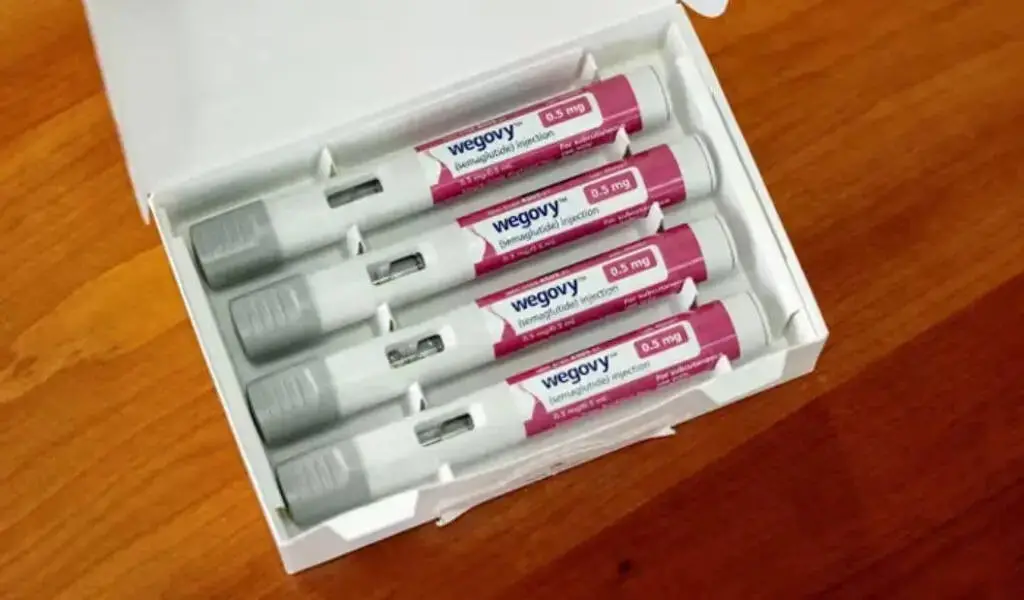 (CTN News) – In a recent clinical trial conducted by Novo Nordisk to test the efficacy of their obesity drug, Wegovy, the Danish pharmaceutical giant has announced promising results.
According to the study, Wegovy has been found to reduce the risk of heart attacks and strokes by a significant 20% in overweight or obese individuals who have a history of heart disease and are overweight or obese.
Despite the fact that this groundbreaking discovery exceeded expectations, it could potentially reshape obesity treatment landscape in the future.
According to the results of this trial, it was found that Wegovy's potential to deliver substantial cardiovascular benefits as well as weight loss to over 17,000 adults aged 45 and above was demonstrated.
With this result, the drug is on its way towards becoming a medical solution that goes beyond cosmetic weight reduction to address a wide range of health issues.
Wegovy has traditionally been perceived as a cosmetic remedy, which has overshadowed the potential health benefits it may provide.
The trial's outcome however, challenges this notion by underscoring the significant cardiovascular benefits that Wegovy can provide to people suffering from obesity and other health problems as a result of their diet and exercise habits.
There is a possibility that Novo Nordisk's success with Wegovy could have a far-reaching impact on public health systems as well as private health insurance providers.
The positive results of the trial may catalyse discussions and pressure for insurance companies to provide more coverage for Wegovy and similar weight-loss medications in the future.
As these drugs have the potential of improving the overall health of patients and reducing the risk of life-threatening conditions like heart disease and stroke, ethical considerations need to be taken into account when providing patients with access to these treatments.
Despite the fact that Novo Nordisk is yet to reveal the full details of the trial, the company's plan to seek FDA approval for Wegovy suggests that it will make a significant contribution to the treatment of obesity in the future.
As a result of this achievement, it goes beyond the realm of weight loss, emphasizing that drugs like Wegovy have the potential to play a crucial role in improving the health of the public far beyond weight loss.
SEE ALSO:
In Lyme Disease Bacteria, Host Adaptation Drives Genetic Variation